If the kids are bored and you're short on cash, I've got great news for my fellow St. Louis moms! Our town is filled to the brim with awesome places to go and things to see that are totally free! 
I've visited other cities with my family and could NOT believe how much it costs to entertain them. Not in St. Louis! Just load up the kids, your neighbor's kids, your cousin's kids…it doesn't matter, we can entertain everyone for cheap in this town.
Free Places to Visit in St. Louis with the kids
These places are all super fun and do not charge admission. Extras might cost extra, and the free parking may not be super obvious, but I'll show you where to park to avoid those pay lots when I can.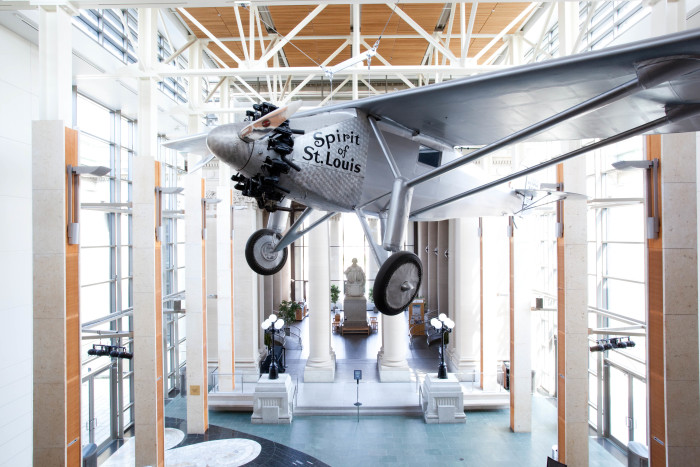 Museums
Museums don't have to be boring–and most of these NEVER charge admission. Even our prim and proper St. Louis Art Museum has super fun family days where they get down on the kid's level and let them really understand and appreciate art as a kid. And if your kid loves to run around and touch EVERYTHING then take them City Garden or Laumeier for their art appreciation…outside!

Animals
Do your kids love animals? You're in luck, because our world class St. Louis Zoo has NO admission charge! We also have Grant's Farm an a park full of awesome birds of prey. 
For the Dads
St. Louis is also the home of Anheuser-Busch, and the Busch family LOOOVE their local fans. Touring the brewery is free and totally family friendly. Also, did you know that Grant's Farm is the old Busch family home? So it's only natural that they offer free samples!

Two for the Chocolate Lovers
St. Louis is home to a couple of fabulous chocolate companies…but this one will give you a free sample.
Best Parks in Town
We have some AWESOME parks which are great for free fun–plus fresh air and exercise! Here's our favs!