After Mitch and I made several batches of homemade play dough we decided to combine a few recipes into one ULTIMATE no fail method. You don't even need your stove top.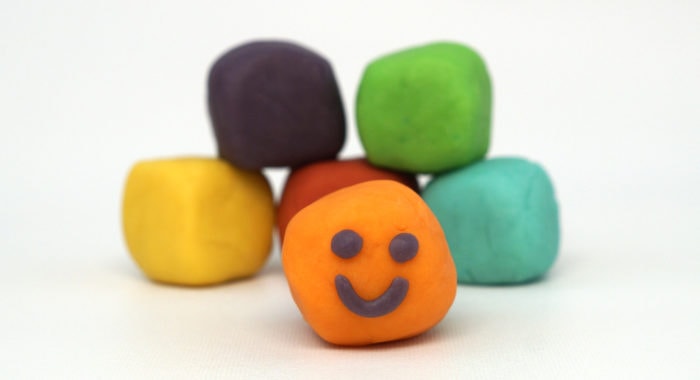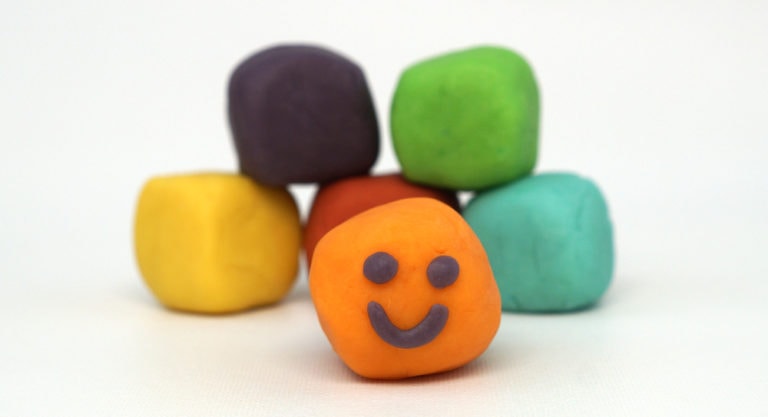 This recipe only has one "off the wall" ingredient: glycerin. It's a thick sugar based liquid that often used as a moisturizer…and sweetner. Go figure.
Add it to your play dough for extra shine–just like the stuff from the toy aisle! It will also keep the dough from drying out quickly.
If you skip it, you'll still get a really good dough with a super awesome color and fantastic smell. Sadly the color will get dull if it's allowed to dry out a bit–which will happen if you play with the dough for a long time.
You can find glycerin in the pharmacy aisle or with cake decorating supplies.
How to Store Homemade Play Dough
The best way to store your new collection of play dough is in nicely sealed zip bags. This recipe makes about a cup of dough per batch, so a quart sized bag would be perfect. We're keeping ours in gallon bags–because that's what we have on hand. I'm keeping each color in a separate bag. The dough is delightfully soft and stays that way for weeks with proper storage!
Like store bought Play-Doh, your homemade dough can be refreshed with a drop of water. Just get it a LITTLE bit moist and stick it back in a zip bag overnight.
---
Super Shiny Play Dough Recipe
1 cup flour
1 cup water
1/4 cup salt
1 Packet of Kool Aid in your color of choice.
1 tablespoon vegetable oil
1/2 tsp glycerin (for shine)
Mix the dry ingredients together in a bowl.
Add oil, glycerin and hot tap water to a microwave safe bowl.
Stir until well mixed.
Microwave on high for 30 seconds, then stir.
Return it to the microwave for another 30 seconds. Check it again–if it's quite thick and hard to stir, dump it on a piece of wax paper. (If it's not, give it another 30 seconds). Let it cool enough to work with, then kneed the dough until it's not sticky.

For our RAINBOW of colors we used: Cherry, Orange, Lemonade, Lemon Lime, Blue Raspberry, and Grape. The blue Raspberry was more sky blue than I was hoping for, but you could always tweak the color with some extra food coloring.
If your kid is interested in art, you can make three batches in the primary colors: cherry red, blue raspberry, lemonade yellow. Now experiment with mixes the colors together to see what you get!