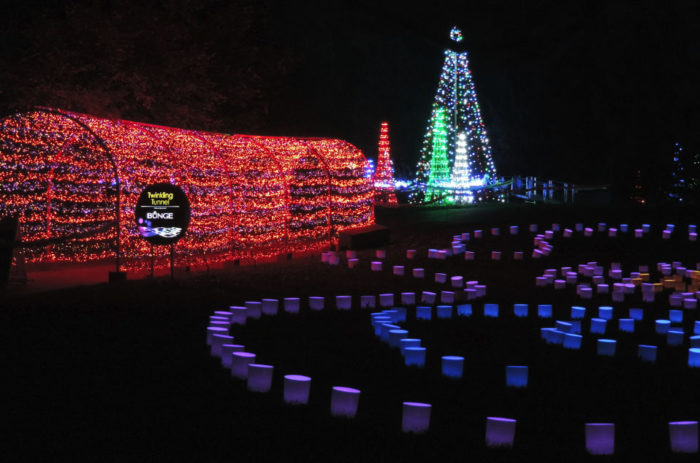 They're lighting up the whole garden again, and boy, is it's something to see! Lucky for us, they've also reduced the ticket price and added a Family Nights with $3 tickets for kids, and reduced prices on select Bargain Nights. Regular admission is $18 for adults and $10 for kids, and of course members get a discount. Check out the garden's website for all the sparkly details.
Bonus: your ticket includes the Garden Express Railroad!
Looking for more lights? Here's the best 11 Christmas Light Displays in the metro area!