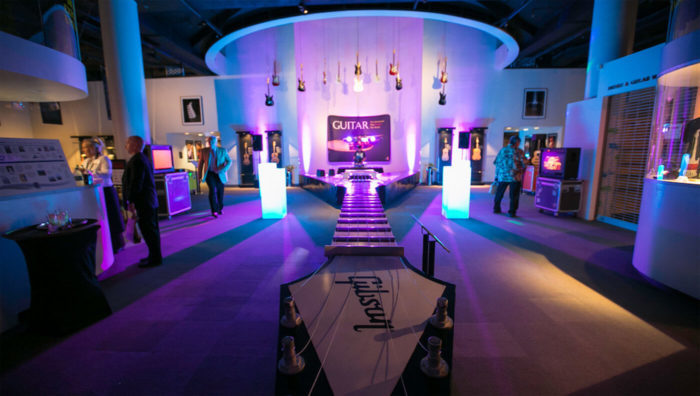 Experience the Science of Sound
January 19-April 14
Visit the Saint Louis Science Center this winter for a special hands-on exhibit about America's favorite instrument, the guitar.
Explore the amazing 5000 year history of the guitar from ancient Egyptians to current rock legends. There's over 70 examples of guitars to look at, plus lots of STEAM based experiments to learn just how a little box with strings can pack so much sound.
Kids they can try to play the world's largest guitar–it's 44 feet long! Then check out the laser harp, and LED piano, a see through 6-foot tall stack of amps and more.
This special exhibition from The National GUITAR Museum features hands-on interactives for all ages, video performances, x-ray images of guitars' inner workings and plenty of opportunities to strum and jam.
Tickets:  $7.95 for kids & seniors, $10.95 for adults
Kids uner 4 are free; Members are $5.