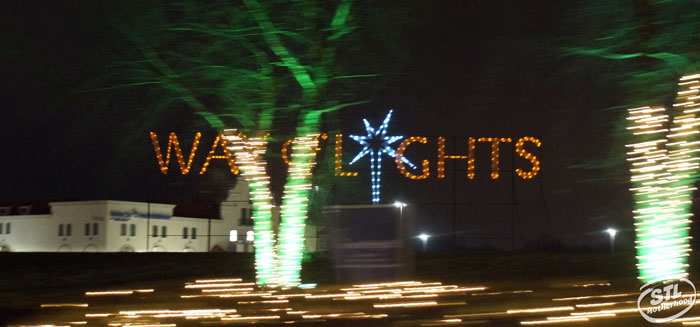 Easily one of the best light shows in the metro area, The Way of Lights is held on the campus of The National Shine of Our Lady of the Snows in Belleville for more than 40 years.
Every year they string lights on trees and shrubs and wire sheep along a mile and a half drive around their property. The lights form tunnels, snowflakes, shepherds and the city of Bethlehem while signs tell the story of the first Christmas.
The show is free, but donations are politely requested. If you donate $15, you'll get a Build-A-Bear plushie of a nativity scene animal. 
Make sure you stop in the middle of the show to visit the petting zoo, ponies and camels! There's also events indoors, like a life size nativity scene made of LEGOS, little kid play area, wreath displays, photos ops and local choirs. 
The light show is open every night from Nov. 16 to January 1.
Indoor activities are NOT open Thanksgiving, Christmas Eve, Christmas and New Years Day.
Family Night Tuesdays: BOGO carrots for the petting zoo, $1 off camel and pony rides, $1 off Lego Display entry fee. Food trucks will also be visiting!
Looking for more lights? Here's the best 11 displays in and around St. Louis.