One of my biggest problems with Netflix is getting people to sit down and watch it with me. Now don't get me wrong…we all have our favorite shows. It's just that they don't always overlap. 
I'm an equal opportunity sci-fi geek, and I'll try any show at least once. I love Supergirl for her sparkly girl power and I love Daredevil for his non-lethal stance on fighting crime. (Oh, he'll pound the crap out of the bad guys, but leave them whole enough to face a judge.) I love the goodie-goodie Flash and the more gritty Arrow. I gave Jessica Jones a chance, though her story is more, er, unsettling.
Psst: I should tell you I'm a member of the Netflix Stream Team, so I get free Netflix streaming and a few goodies here and there. My opinions are always my own.
Netflix has been working the super hero angle for a while now, and they've amassed quite a collection for all viewers. They've got serious shows for adults but also kid friendly super heroes like LEGO Avengers, Voltron, Ninja Turtles and Ant Boy.
Netflix has been watching us watch them and now they're using that data to figure out what shows they should make next. Unlike Hollywood studios who were all surprised that women turned out in droves to watch Wonder Woman (duh) this summer, Netflix is trying to create shows that their viewers want to watch.
But it goes one more step–they know you'll love their Marvel Netflix Originals, but how do they to get you to try them? For example, if you loved Orange is the New Black, you might like Jessica Jones, a former super hero now slumming as a private eye. If you like House of Cards and all it's moral ambiguity, maybe you'll get into Daredevil–a lawyer who beats up bad guys on the side. And if you watched any of their Marvel super shows, you'll definitely love Defenders–a new show that teams up four Netflix heros: Daredevil, Luke Cage, Jessica Jones and Iron Fist.  
The cool thing about Defenders is it works well as a stand alone show. If you didn't watch all the Jessica Jones episodes yet…or both seasons of Daredevil, it's ok. But you might want to after you meet the team.
Take a new look at your Netflix profile
This is why it's fun to keep separate profiles on Netflix for each member of the household. You can see how well Netflix caters to each viewer by comparing the profiles of your family members. My profile is full of sci-fi shows, but also family movies and Disney–no doubt because I use my profile when I want to watch a show with Mitch. 
My husband's profile has documentaries, movies from the 80's and 90's, plus movies based on books and crime TV. The teenager? Chock full of stand up specials and raunchy comedies (yes, that's an actual category). Mitch's profile is beginning to stray from cartoons because he's now into cars and Top Gear. But because I still have him on a Kid account, Netflix is continuing to filter his shows to PG only.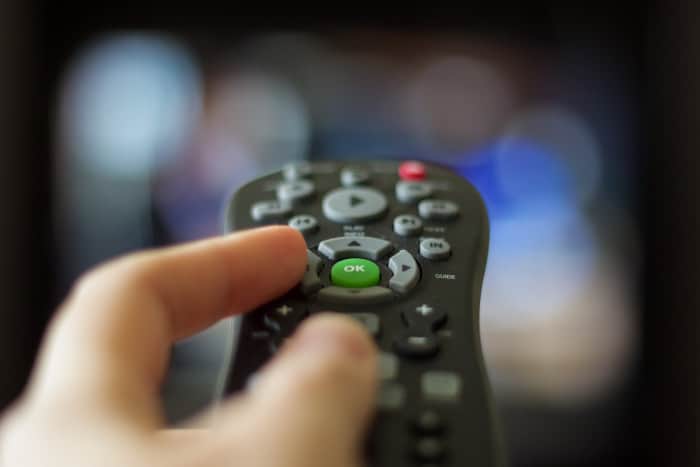 Adjust your Profile for better suggestions
If you want to get the most out of Netflix's suggestions, you might want to edit your viewing habits. Maybe you watched Trolls or Beat Bugs with the kiddos, and now you're getting suggestions for The Angry Bird Movie when you really want to settle in with The Great British Baking Show. It's an easy fix! Log into Netflix on your computer or phone, then click over to your profile. On mobile that's in the upper left hand corner under the 3 lines. On a desktop, it's on the right upper corner. 
Look for "account."
Scroll down to "viewing activity" and you'll be given a list of the shows you've watched. Click the X to delete an episode–or whole series–from your history!
Now that you've got your profile straightened out, go sneak in a little me time and watch your favorite show!