This summer is a critical milestones for us. It's the summer between elementary school and…middle school. (Insert dramatic bum bumm bummmm music here.)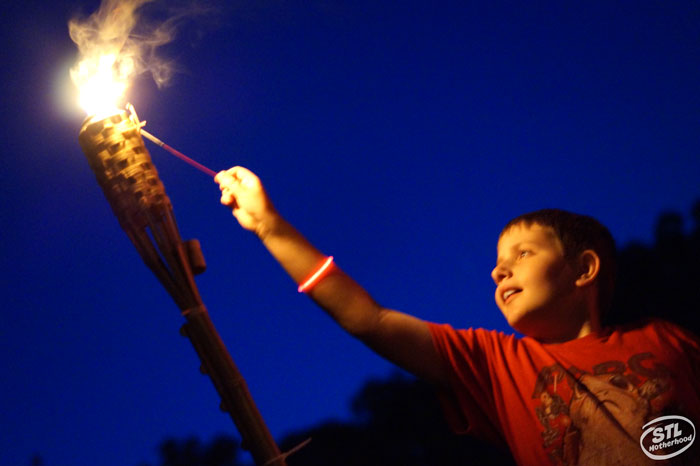 Yep, next year is HUGE. My youngest will be going to a school four times the size of his elementary building, meeting tons of new people, having a different teacher for every class and dealing with the dreaded school lockers. Oh, and did I mention he's signed up for FOUR challenge courses? YIKES!
The challenge classes next year makes both of us a little nervous–so I'm trying really hard to keep summer slide at bay. But, you know me, I'm totally doing it in a super sneaky, I'm-not-trying-to-make-you-learn way. I also want the kid to relax and recharge this summer! This year the theme is Play Smart!
This post contains affiliate links and items that were gifted by sponsors for review. Our opinions are entirely our own.
They say kids can lose an entire month worth of learning—whatever that means–while on summer vacation. There's a couple ways to keep their minds sharp through summer: read a pile of books, sign them up for summer school, or send them off to academic boot camp. 
How about we just have some good old-fashioned SMART play? M'kay?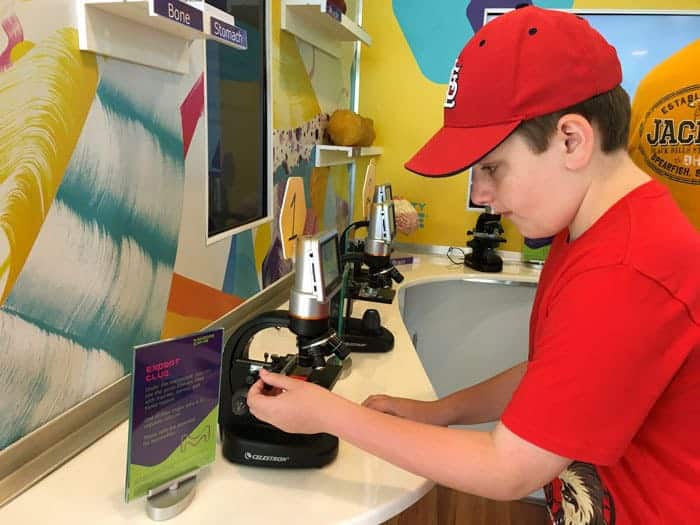 Summer Camp Plays a Role in Stopping Summer Slide
If you keep up with this blog–and it's Instagram–you know that I signed Mitch up for THREE summer camps this year. All of them are meant to be massive FUN while also teaching him something. He learned how to be self-reliant and outdoorsy at Boy Scout camp, while two weeks of Magic House camp will stretch his creativity and craftiness.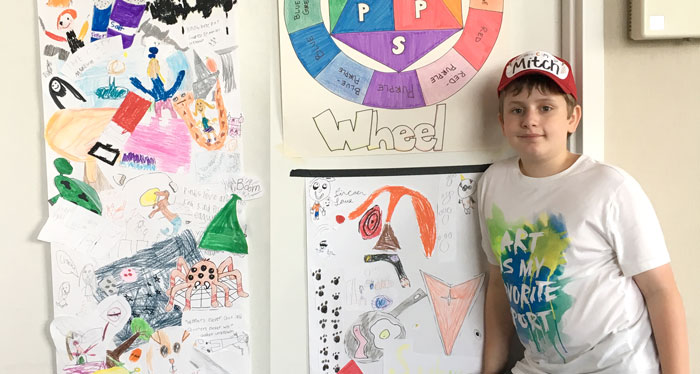 But since I'm lucky enough to still be a stay-at-home parent, I left the remaining part of summer wiiiiide open. For trips to the museum, the park, the zoo, family camp outs, spontaneous ice cream outings and, yes, a generous amount of Minecraft.
And since I'm a mom blogger, I also received several requests to review toys this summer. I've been blogging long enough that I only accept review requests for things my kid will actually like–things your kid might like too. With my focus this summer being on fun STEM projects and keeping Mitch's brain engaged, I only accepted review requests for toys that will help him play smart.
Ok, except for the slime. I mean, who can pass up Unicorn Snot?
Play with Buildable Hot Rods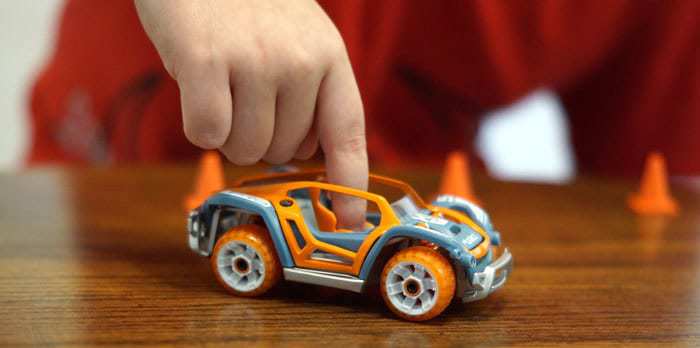 First up is the Modarri, a line of cars that Mitch simply can't get enough of. The cars are two toys in one: a building toy, plus a very STEM-y finger powered car. The cars have real working steering and suspension, with a bucket seat…perfect for driving with your finger.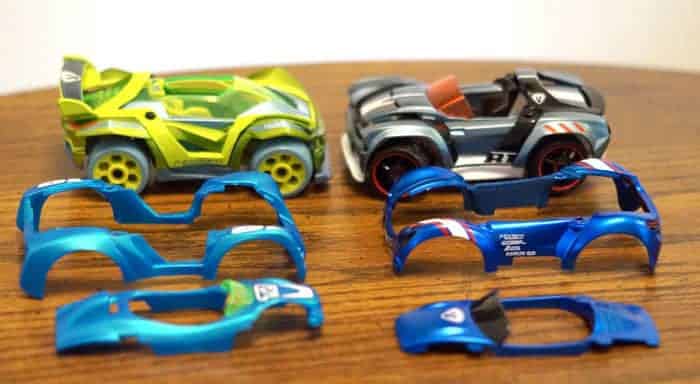 The STEM factor is the building element: each car comes with different parts you can swap out for lots of different looks. All the Modarri cars are compatible, so you can swap parts between sets. Don't worry, you just loosen the screws, they don't actually come out of the car's main body–no tiny pieces to lose!
There's also a set that comes in plain white with paint and stickers. STEM+Art=STEAM and that is playing it SMART!
Here, Mitch will show you how much fun these little finger powdered cars are to build. Order a Modarri here from Amazon and your kid will be zooming around his imagination–and the living room floor–in no time.
Speed Stacking for Hand-Eye Coordination

Have you tried Speed Stacking? It's a pretty simple sport–yes, sport–that can improve your kid's hand-eye coordination and more. The cups are specially made with holes in the bottoms to prevent them from sticking, and our set came with a timer and carry case. I'm going to tell Mitch to keep at it because it will not only give his left hand and brain some much needed exercise, but it could help him with math skills and even his cello playing.
You can get a set of official Speed Stack cups here from Amazon.
Ok, so Mitch is just starting out. Let's see a pro….
Light Up Your Builds
E-Blox are shiny tin-plated blocks that can add LED lights and more to your kids LEGO builds! Mitch tried the Parts Starter set, which comes with 25 parts: LEDs lights, circuit blocks and a battery operated power brick. The best part? E-Blox are fully compatible with LEGO blocks, so you can slip the circuitry blocks right into any build.
Here, Mitch can show you what you can do with just a starter set! Want your own set? Find E-Blox on Amazon here.
Fly High with Stomp Rocket Stunt Planes
Stomp Rockets are a great outdoor, no batteries required toy. But their Stunt Planes are even better! The Stunt Planes come with three models, each with different shaped wings to perform different tricks. Stomp on it hard enough and the dang things will fly a 100 feet. Thankfully you can regulate their flight be stomping a bit less. After all, it's no fun to poke your new flying toy out of tree or the neighbor's pool. Pick up a set of stunt planes at Amazon.com here.
Make a Crafty Keepsake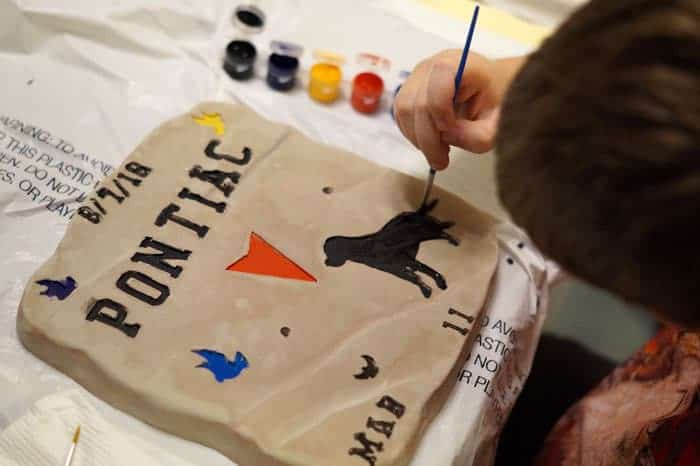 Skullduggery makes a whole line of crafts that involve it's souped up plaster casting material, Perfect Cast. The stuff is 5x stronger than plaster, good for the outdoors and dries in 30 minutes. We reviewed their Stepping Stone kit, which makes a fairly realistic stone slab that kids can customize with stickers and paint.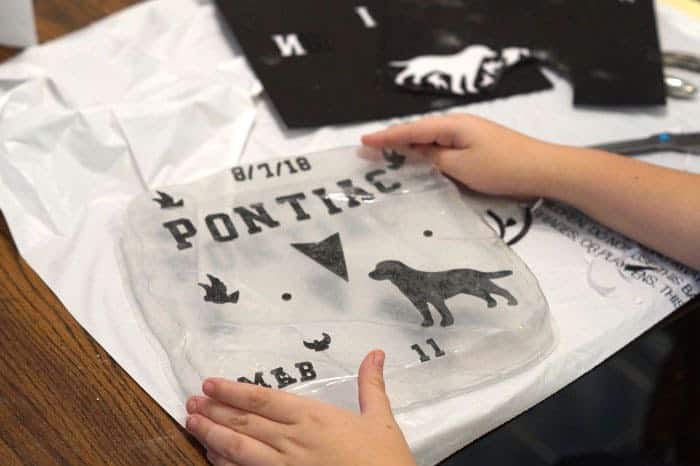 The stickers are mirror image–you place them inside a plastic mold of the stone, then pour in the Perfect Cast. Give it about 30 minutes to set up and pop the mold. Your stickers will have left an engraved imaged in the plaster that you can paint.
The kit has some limits–there's only so many designs included in the set, like a basic dog, cat, a few birds and sport balls. Mitch was able to cut a big heart shape into his signature Pontiac symbol. There's plenty of letters and numbers.
Our finished stone turned out with a bit of pinkish color, but that might be user error–we tried to throw some food color into the plaster mix to darken the stone. The kit instructions plainly states you should blend BOTH pots of the included black waterproof paint to give the stone a grey color. Mitch really wanted to use black paint to color the stone, so we skimped. I'm happy to say the weird shade is bleaching off the stone now that it's been outside a few days.
If you want to try it yourself, you can pick up a Stepping Stone kit at Amazon here. They also make a butterfly and hand molding kits.
The kit is pretty much a one-off project, but they do sell the casting material in separate refill bags. 
What if Your School Stopped Teaching Cursive?

Both of my boys managed to miss out on cursive handwriting instruction! I hear rumors that our school district is regretting that decision and will be putting it back on the curriculum, but that still means we have to teach cursive at home if they are going to learn how to write quickly*.
I know, I know, they'll most likely spend most of their adult lives on a keyboard, but I still think cursive is important for taking notes and having a decent signature. Not to mention being able to read important documents like the Declaration of Independence and grandma's birthday cards.
If you want to get your kids up to speed on cursive at home you can buy a set of Cool Cursive Flashcards. You can use them like regular flashcards to teach letter recognition, or play a game with them.
*If you're paying attention at home, yes, my oldest is in college. He learned cursive at home with a workbook we bought from a teacher supply store.