Magic of Lights at the Gateway Motorsports Park in in Madison, Il. is closed.
I was thinking about just deleting this post, since, duh, there's no Christmas light show at the track in 2018, but then I thought….what if you're looking for it? YIKES! So, sorry folks, but this holiday light display did not last and will not be open in our area.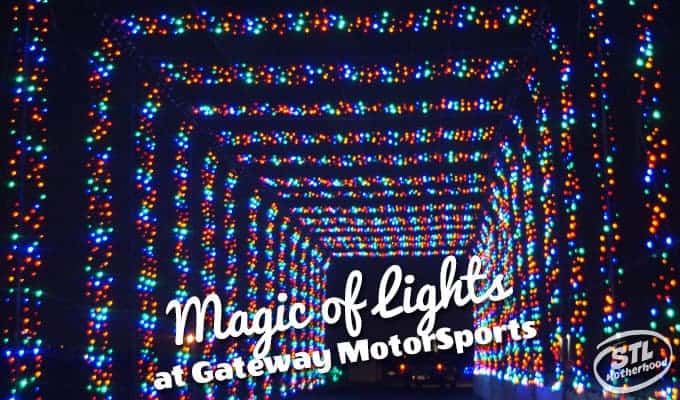 So what was The Magic of Lights?
We visited in 2017 to see the show for ourselves. It was a bit pricey–$20 per car. And the lights were cool but spread out really, really far apart. There was a 1.5 mile drive through the lights, which included driving on the track. But it was just….kinda empty? Definitely had a small crowd, but sadly wasn't worth the ticket price.
Where Should You go to see Christmas Lights?
I have a list of Christmas light display here for you to check out.
If you were looking up the Magic of Lights because you're on the Illinois side, your best bet is still Our Lady of the Snows. Yes, it's crowded. But go anyway. It's awesome.