The hubs and I have been married a loooooong, loooooong time. Our marriage is not only old enough to vote, but it can have a good stiff drink when conversations drift into political territories. Not that I'd ever do that.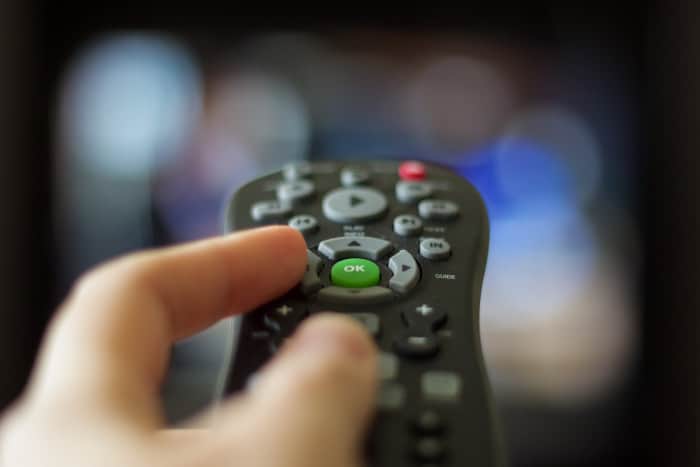 Psst: I'm a member of the Netflix #StreamTeam so this post is sponsored by my favorite streaming TV people. All opinions are my own.
Anyone who's been married a while knows that couples often fall into a rut. And ruts don't always meander down the road in sync. We got into one that found me playing video games while the hubs would watch old movies on disc over and over. Or he'd play a video game while I did something crafty. The point is…we weren't doing things together most evenings.
Then we started binge watching Netflix…together.
Our Netflix addiction started harmlessly enough with a few family shows. We watched A Series of Unfortunate Events, the perfect show for our family. A little dark, a little silly, not too scary but definitely not a cartoon either. We gobbled it up. It was a turning point for Rick–it was the first Netflix Original that really hooked him. Now he understood that Netflix was a big budget contender and would pull out all the stops to please it's audience.
But once Count Olaf bid us fond farewell for the season…we needed more. We needed more shows to watch. So we turned to classic sci-fi and introduced Mitch to Star Trek. We watched ALL the classic Trek, then launched into the tales of Archer's 22nd Century Enterprise. That kept us busy for quite a while!
But we kept noticing that there were all these other great shows that weren't quite "family" material. And we started watching late night Netflix without the kids.
Stranger Things was one of those shows–just a little too creepy for Mitch to watch, but sooo good. Rick hadn't watched the first season when it came out, but he was intrigued by all the buzz surrounding the second season. We watched both seasons in record time.
Since then we found all kinds of gems to watch late at night. There was Godless, an awesome western centered around a town of gun toting widows. Dark Matter, a sci-fi series that reminded us just a bit of Firefly. The Magicians, a show that asks, what if Harry Potter was in college? And drank. A lot. 
If you like sci-fi like I like sci-fi, but you haven't checked out Black Mirror yet, you have to skip right to Season 4 and start with USS Callister, a fantastic episode that asks "what if that crazy stalker guy with the genius IQ was a Star Trek fan?" Or in this case…a Star Fleet fan?
Tonight we're going to take the plunge into Altered Carbon, a new Netflix original that looks super good and super gritty. Reviews are saying it's a bit like Blade Runner, a sci-fi detective story with a side of sexy cyberpunk.
So I guess the moral of the story is that Netflix is great for families…and marriages. They have tons of shows you can watch with the kids. And even more that you can watch after bedtime.