Is Santa on a budget at your house? I get totally get it! But don't worry, here's a few tips to help you glide through the holiday shopping season like a rocket powered reindeer!
This post is sponsored by Here Today where you can fill up your sleigh with all sorts of treasures.
Set a Spending Limit
A budget at the holidays might make you feel like a Grinch, but your bank account will thank you come January 1. Decide how much you can afford to spend on gifts and divide it up between each person on your list. 
Rick and I took each other off our shopping lists YEARS ago–for us, Christmas is all about the kids. We also know that there's no way we're going to match my parents sometimes outrageous generosity when it comes to Christmas! Though I've tried to get my parents to just focus on the kids, my dad has looked me straight in the eye and said, "you're my kid." Sigh.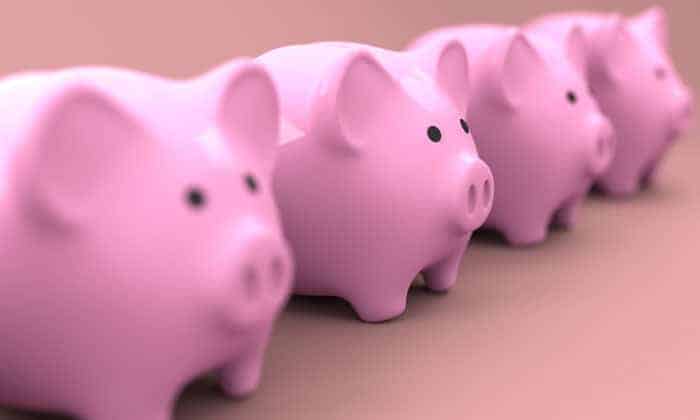 Pay in Cash
Is your plastic hard to keep under control? The best way to not rack up a crazy credit card bill is to not use it. Instead, take out some cash on your next Christmas shopping trip and just use THAT. Obviously, that's not going to work for online shopping, but I've been guilty of buying TONS of stuff for "stocking stuffers" and loosing track of how much I've hidden in my gift closet until it's time for wrapping.
Want, Need, Wear, Read.
This is a radical idea for some of us, but if you really want to slam the brakes on holiday spending have a heart to heart with the kids and pare down that list. Kids can get overwhelmed with soooo much stuff at the holiday, sometimes they don't really appreciate all they have. Kids who are past the age of believing in magical fairies that bring Christmas gifts can be asked to stick to a practical list: something they want, something they need, something to wear and something to read.
Treasure Hunt
Shop for crazy deals to stretch your holiday dollars! Here Today invited me and Mitch to go on a shopping spree to look for great gift ideas–and boy, did we find a ton. Here Today is an awesome place to fill up your Santa Sack while keeping your budget under control. They've really filled the store with toys and gifts, so you're bound to find something great for everyone on your list.
We brought home two different RC cars that would make any kid happy! The larger Mustang is a stunt car with controls designed to help kids do crazy wheelies and spins. The smaller car is a Hot Wheel sized RC with more standard controls. If you're looking for a "quiet" toy, I'd suggest the small car–it's tiny engine is very quiet. Plus, the headlights make it easy to spot when your kid drives it under the couch. Both cars are under $10!
If there's a Cardinal fan on your list Here Today had a lot to offer, from mugs to ornaments. We brought home a Cardinal Fidget spinner because I just couldn't resist it. And if you looking for gifts for co-works, teachers and neighbors? Here Today had cookie tins and chocolate–including a box of tasty Godiva chocolates for just $7.99.