Every Valentine's Day the florists, grocery stores and heck, even Walmart! stock up on truckloads of cut roses for romantic giving. As much as I love receiving roses…I gotta admit they're pretty pricy on Feb. 14th.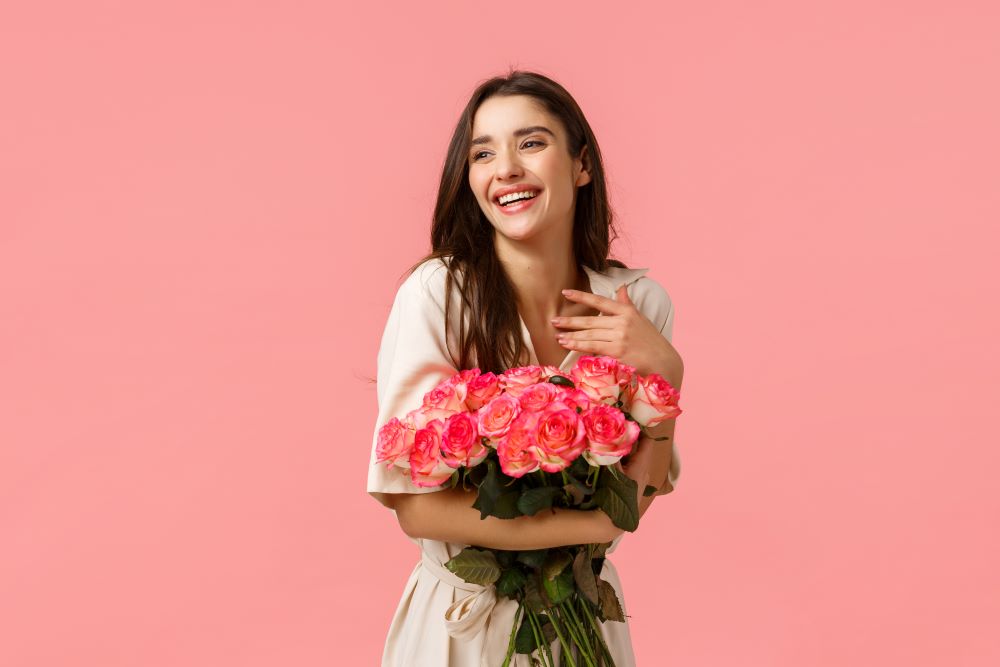 ~This post also contains affiliate links (including links to Amazon) which may reward me in the event of a sale.~
For the same price as a dozen as-good-as-dead flowers my hubs could buy me a roll or two of fabulous glittery red Proto Pasta PLA for my 3D printers. Throw in a bottle of wine and a box of chocolates, and I'm a happy camper this Valentine's Day.
Dare to 3D Print Roses
Not everyone will appreciate a plastic rose, I get that. But what if you wanted to give a rose that — like your love — will never die? Then 3D printing is the way to go.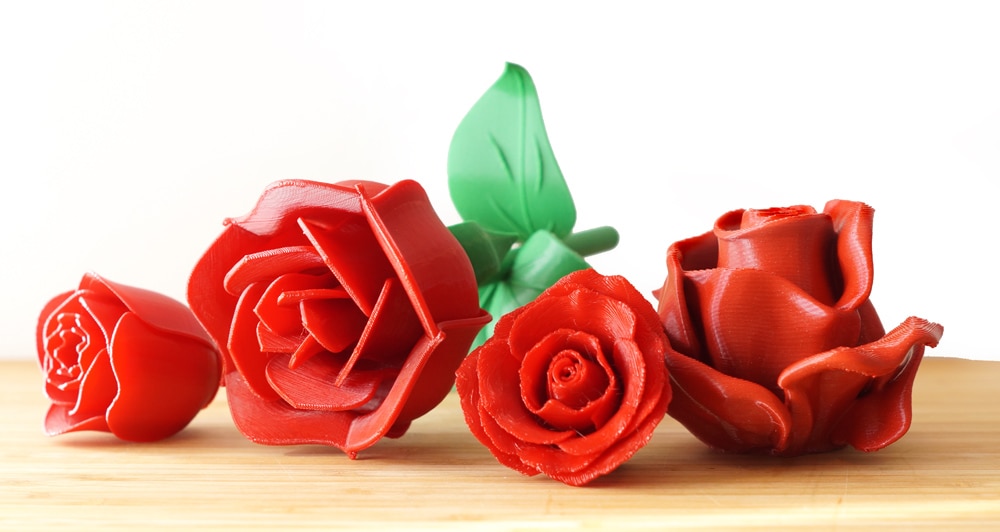 Great Rose STL Files
I dug through mountains of file sharing sites to find the VERY BEST and totally free 3D printing files for you! Here are four FREE roses that range from pretty decent to pretty darn awesome.
3D Printed Rose STL Files
I checked out dozens of files and printed out the best ones on my Creality machines: and Ender 3 Pro and a CR10s.