The St. Louis Zoo is a top attraction for kids in St. Louis–and recently recognized as a top destination in the country, too. During those spooky days leading up to Halloween, the zoo really delivers family friendly fun for tiny goblins and ghosties.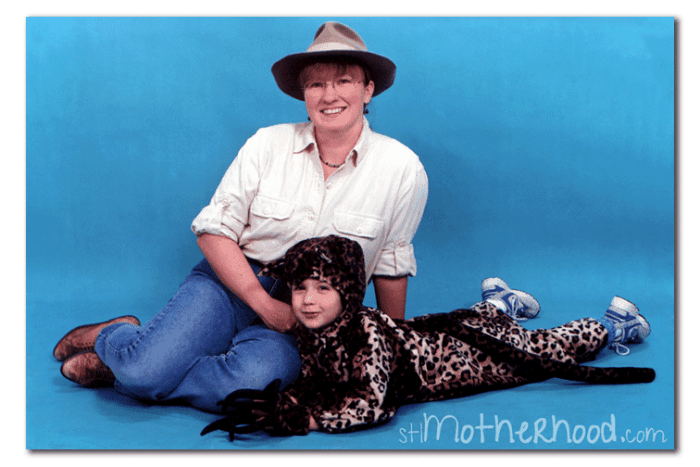 Boo at the Zoo Nights
Boo at the Zoo Nights is a great way to celebrate Halloween with kids who are too young for haunted houses but still want a little spooky fun. The zoo opens at 5:30 pm when it's not quite dark and runs until 8:30pm. PLEASE BE AWARE that 8:30pm is when they shut down for the night...and not a moment later! One year we were unable to visit all the attractions because they started shooing guests out the door at 8:30.
Boo at the Zoo Nights runs from October 16 to 30 in 2018.
Parking and Admission
We're still waiting for a few updates for 2018, but parking is usually FREE during Boo at the Zoo nights! The South Lot will be open and free during Boo at the Zoo. 
Admission is $7 for members and $8 for non-members. Children under 2 are free. There is a $1 discount for children 2 to 12 in costume. 
I highly advise getting your tickets in advance. I've seen huge lines for tickets at the door! So speed things up and get your tickets before you go. (There's no costume discount online, but you'll save plenty of time. It's a bargain.)
What will you see??
Every year they change up Boo at the Zoo a little bit.
This year we can paint a pumpkin ($5 fee), frolic in the Fragile Forest Fairyland, play games by the Stingrays, get a photo with a pirate, and listen to awesome storytellers. This year there will be a night time sea lion show–tickets are free with admission, but it's first come first served.
Please note that parts of the zoo will be off limits during Boo at the Zoo. And you may not see many animals. This year they will open the Herpetarium (reptile house), Children's Zoo and Sea Lion Sound tunnel to watch for night time animal fun.
Kids get a treat bag on their way out–just remember this is NOT a trick-or-treat event. 
Boo at the Zoo Spooky Saturday (Daytime)
The St. Louis Zoo will do a daytime Boo at the Zoo on Saturday on October 27 from 9:30 am to 3pm. This event is FREE. Last year there were Activity Stations from 9am to 1pm, and Crafts & Games from 11am to 3pm, and a Monster Mash dance area!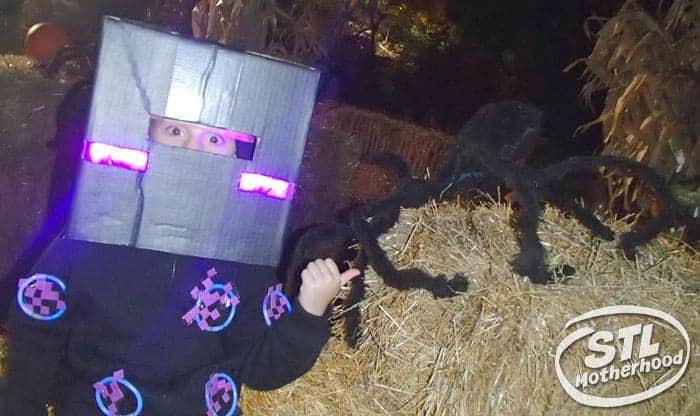 Come in Costume!
(But only if you're a kid.)
Kids are encouraged to wear costumes during Boo at the Zoo–day or night. In fact, they get a dollar off tickets to the night event if they are in costume. However, anyone over 13 is asked to stay in their street clothes unless they are accompanying a child. No masks or face painting are allowed on any grown up. 
It's not that the zoo wants to squash your fun, they just want to avoid idiots frightening the little kids or getting confused with the costumed entertainers.