I don't know when I totally lost all my cooking skills. If you're like me, you dread boiling that big pot of Hard Boiled Easter eggs!
I know all the best ways to dye those eggs, but getting them survive the cooking process and still look pretty? Ug.
Note: This is the method I used BEFORE I got on the Instant Pot bandwagon. If you don't have an IP or think they're silly to use for "simple" tasks like hard boiled eggs, this is the method for you.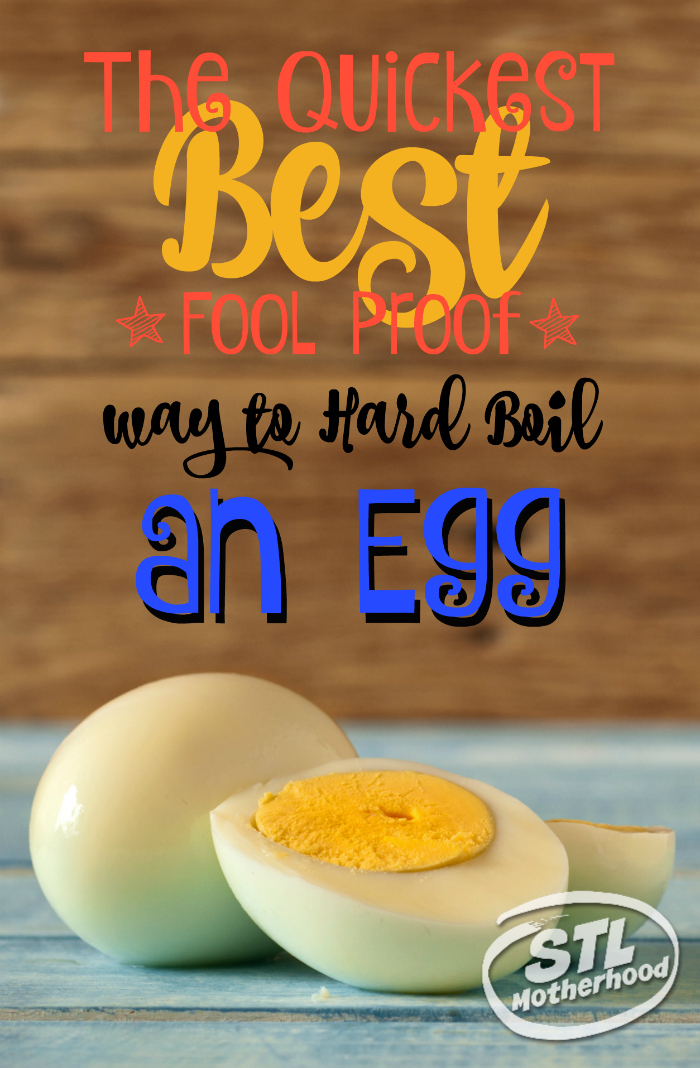 Every spring we whip up a few Minecraft Easter Eggs…which requires boiling a pot of eggs to dye. Since my eggs would generally come out with a few cracked eggs, I did a little research, hoping against hope to finally find a recipe for hard boiled eggs that would be both delish AND easy to peel.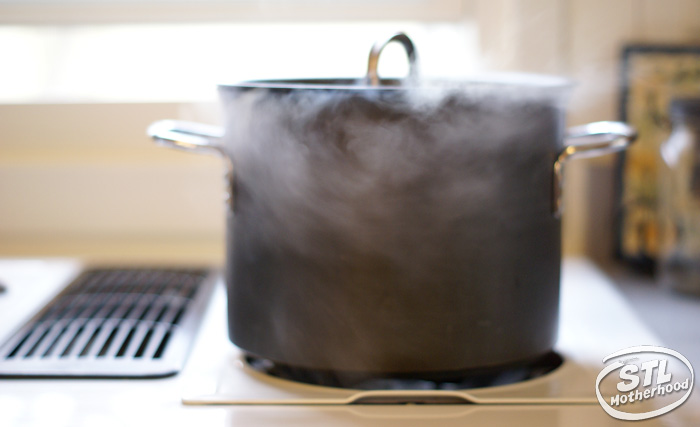 And I think I found it! The trick to perfect hard boiled eggs that are easy to peel is…DON'T BOIL THEM.
Easy to Peel Eggs? Don't Boil Them!
That's right. The best method for hard cooking an egg that's easy to peel is to STEAM the egg. The first mention I found was a recipe using a rice cooker to prepare hard cooked eggs.
But I don't have a rice cooker, so I looked around to see if anyone was just steaming them in a regular veggie steamer. Bingo! I found a couple science-of-food guys who found that steaming eggs really worked. They also recommend shocking the eggs with ice water right after cooking.
Why dunk the eggs in ice water? According to this science guy, shocking the eggs with ice will guarantee a nice round yolk. If the eggs cool slowly, the yolk will settle at one end and you'll get a flat spot on the egg.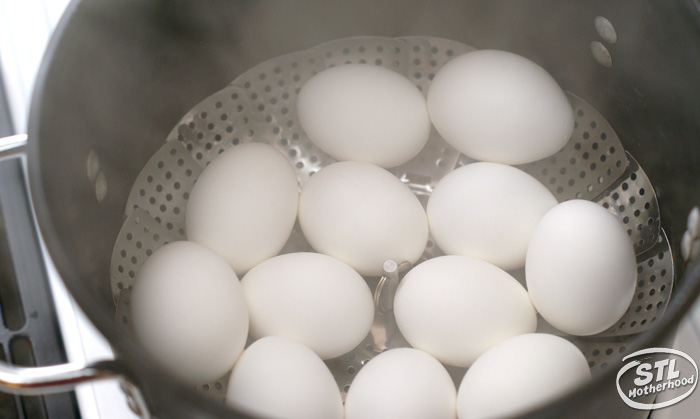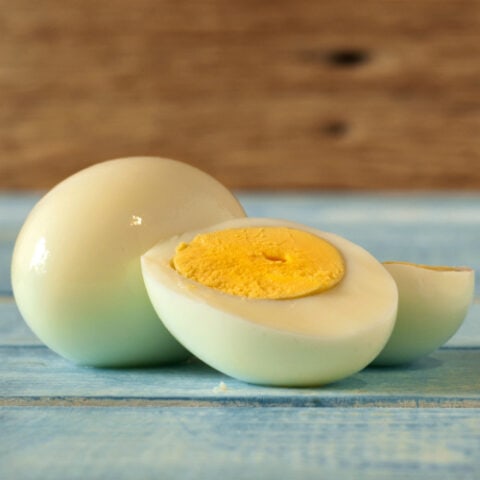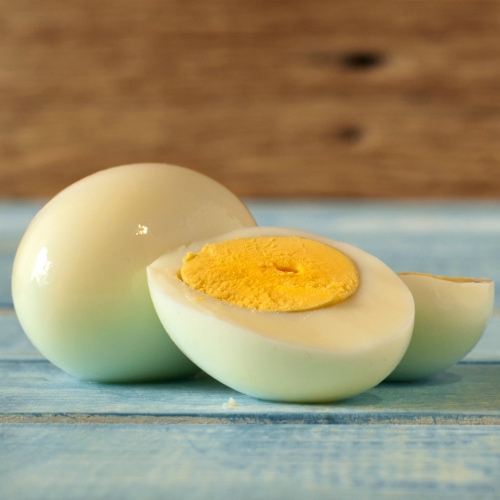 Steamed Hard Cooked Eggs
Yield:
12 Hard Cooked Eggs
Additional Time:
5 minutes
This stove top method produces PERFECT hard cooked eggs!
Instructions
Fill a large pot with a half inch of water. Insert metal steamer basket. The water should touch the base of your steamer.
Bring to a boil.
Place eggs in the steamer basket--right from the fridge to the pot!
Set a timer for 12 minutes.
Prep a mixing bowl with ice water--you want it super cold!
When the timer is up, plunge the eggs in the ice water.
Notes
Make sure you use tongs or a fork to move the basket...it's gonna be hot! Or, you could grab each egg with those tongs if you're afraid you'll dump the whole batch on the floor. (It happens.)
Nutrition Information:
Yield:

12
Serving Size:

1
Amount Per Serving:
Calories:

72
Total Fat:

5g
Saturated Fat:

2g
Trans Fat:

0g
Unsaturated Fat:

3g
Cholesterol:

186mg
Sodium:

71mg
Carbohydrates:

0g
Fiber:

0g
Sugar:

0g
Protein:

6g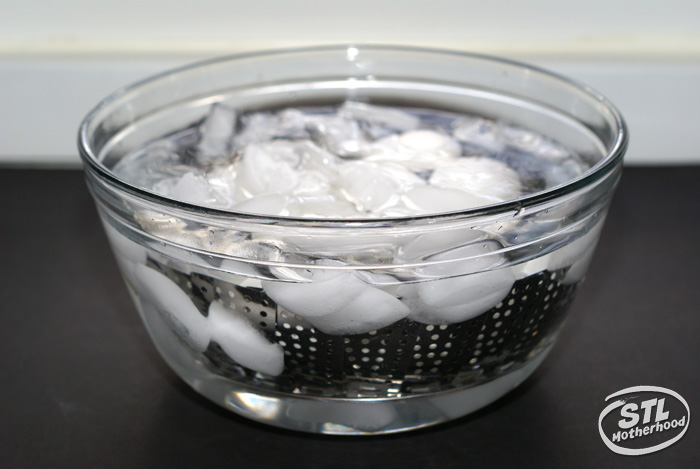 Now that you have your perfect eggs, you'll want to dye them perfectly too…right? Here's how!