You need to get dinner on the table in 20 minutes! You've got one kid heading to scouts, another has practice and they're both STARVING. What's a tired mom to do? Da-ta-ta-ta! Pizza to the rescue! But put down that phone, mom! You don't need to order delivery because I have a few awesome fast Hacks for Fast Homemade Pizza that you can use right now!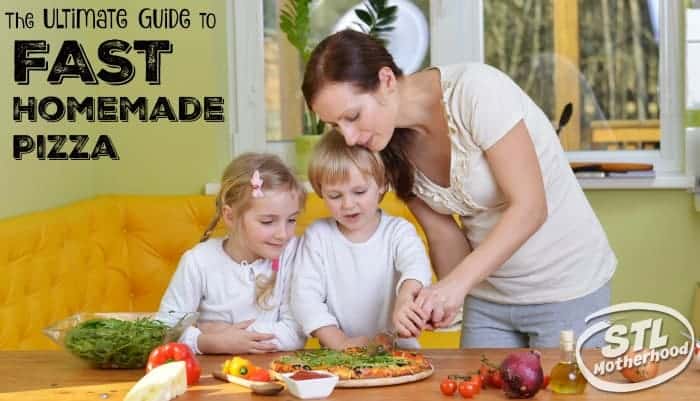 Crust in a Flash! There is nothing quick or easy about homemade crust. Instead of kneading dough, grab prepared pizza crust from the store! I really like Target's Market Pantry Fire Roasted crust because it's thin and crispy like a St. Louis style crust.
Personal Pizza Power! There no fighting over toppings when you let each kid make their own pizza on bagel "crusts"! Use 100 calorie bagel thins for a crust that's not too thick or too thin. 
Tortilla Tins: Here's a twist on the personal pan pizza! Line a muffin tin with circles of tortillas and stuff to the brim with pizza toppings! 
No Sauce, No Problem! BBQ sauce, Alfredo, salsa and many dips can stand in for ordinary sauce to make extraordinary pizza flavors!
Meaty Matters: Keep pepperoni in your pantry for super fast pizza nights! Or head to the fridge for leftover grilled chicken, meatballs or even lunch meat like ham and salami for super fast toppings!
Fast Homemade Pizza Recipes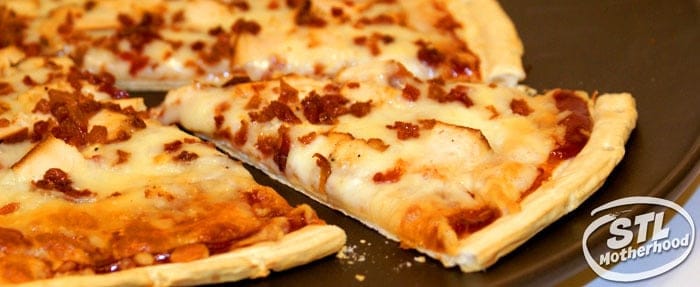 BBQ Chicken Bacon Pizza: Drizzle your favorite BBQ sauce on a prepared crust, and spread with a spoon. Top with leftover grilled chicken, bacon bits and mozzerella. Bake at 375° for 10-12 minutes or until the cheese is bubbly.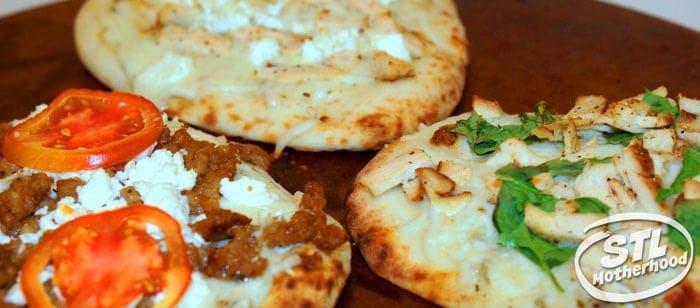 Alfredo Pizza: Spread White Pizza Sauce or Alfredo sauce on naan bread, like these I found from Tandoor Chef at Dierbergs. Top with leftover grilled chicken or diced meatballs. Add tomato, spinach and diced onion (optional, of course). Layer on mozzarella and feta cheese. Bake at 375° for 10-12 minutes or until the mozzarella cheese is bubbly (the feta won't melt).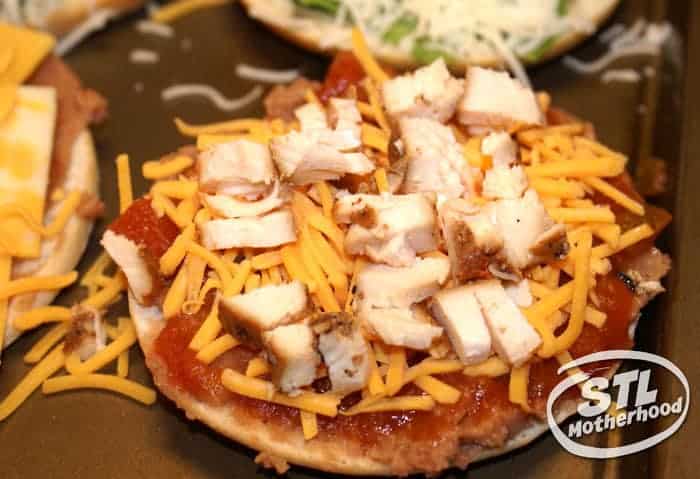 Mexi-Pizza: Spread refried beans on a crust (like Bagel Thins) and smear with salsa. Top with leftover grilled chicken or taco meat and cheddar cheese. Bake at 375° for 10-12 minutes or until the cheese is bubbly. This is an great use for those leftovers from Taco Tuesdays.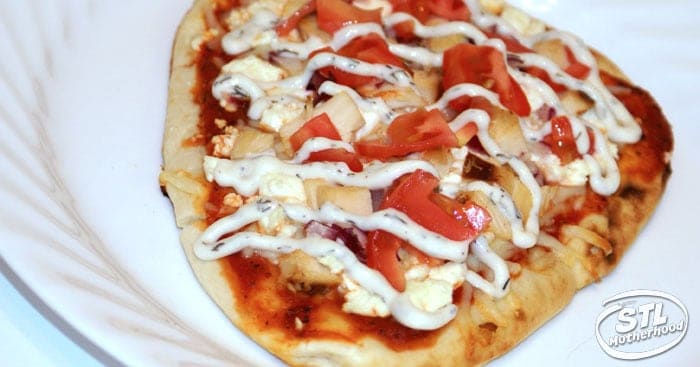 Gyro Pizza: Spread Greek Dip on a pizza crust (excellent on naan bread) and top with grilled chicken seasoned with Greek seasonings. Add diced red onion and tomato. Bake at 375° for 10-12 minutes — warning, the feta won't melt! You can also use red sauce and drizzle the Greek dip on top.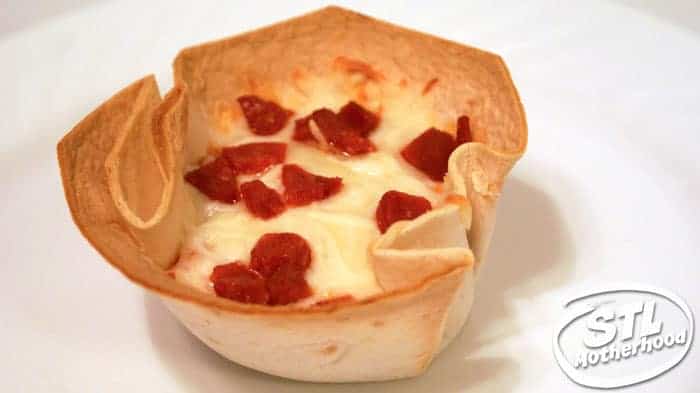 Baby Pan Pizza: Cut circles from tortillas and use them to line a muffin tin. Stuff with a mix of sauce and Parmesan cheese, a handful of mozzarella and top with pepperoni. See the full recipe here from Dashing Dish.