No one wants lumps of coal in their stocking! Unless they're they're a fun little dice game dreamed up by Santa's elves as a way to use up all that "leftover coal"!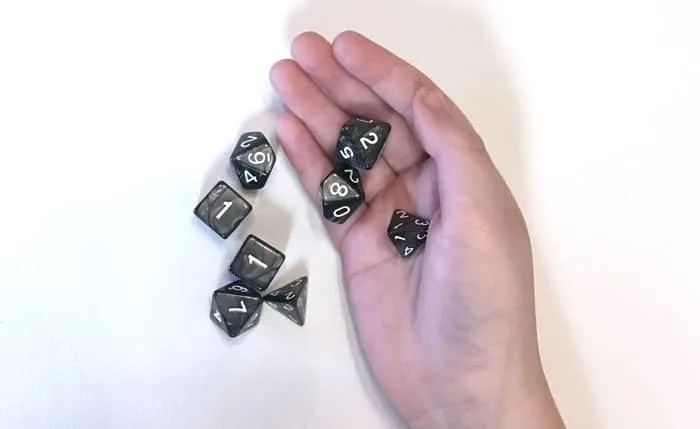 ~This blog post contains affiliate links which may reward me in the event of a sale. I use these funds to feed my dog. Thanks for the dog food.~
Grab this stocking stuffer when you're out Christmas shopping, or toss Lumps in your Amazon cart here.
Lumps: it's a Dice Game, not actual coal
The story is this: Santa has a big stock pile of coal because kids have been pretty good the last few years. So the elves turned the coal into dice and made a cool new game for kids to play.
The dice should be familiar to those of us who grew up playing D&D and similar role playing games. Your Lumps set has four pairs of dice from 4 sided to 10 sided dice.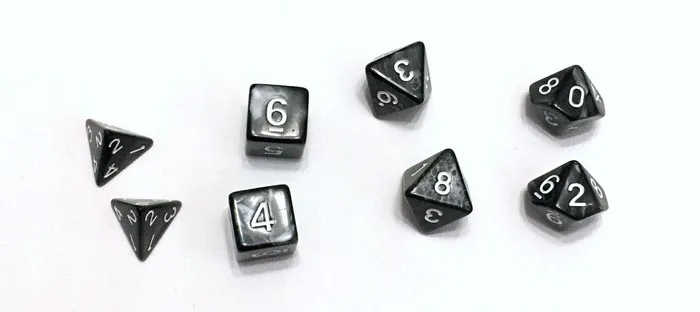 How to Play Lumps
It's simple to learn and hey, the kids are exercising their brains as they add up the scores. Win Win!
The goal is to score the most points in three rolls by rolling pairs of the same number.
Roll a pair of 3's, score 3 points. Get a pair of 10's, score 10 points. Only the numbers need to match, not the dice!
What makes the game unique is that it has four different types of dice and there are few high numbers. On each turn you have to make decisions on which dice to keep and re-roll. Do you play it safe and hold a pair of 4's, or chance it and try for a high pair? The endless possibilities make Lumps exciting and addictive.
The game comes in a cute little stocking with a zipper, so the dice won't fall out and get lost.