What happens when you combine old school slot car racing with modern flex track and battery RC cars? You get Max Flex RC racers!
~This blog post is sponsored and contains affiliate links which may reward me in the event of a sale. I use these funds to feed my dog. Thanks for the dog food.~
Skullduggery, known for its award-winning race tracks, has topped itself with a glow-in-the-dark flexible track. These cool little RC cars are equipped with lights on the undercarriage that leave glowing trails on a light sensitive track. Plus, you can get enough track to create 2 lanes so kids can design a race course around the living room furniture and race each other.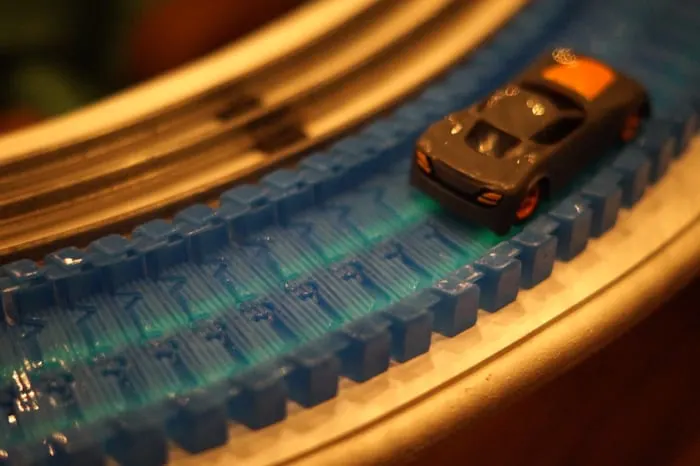 Mitch tested out the Max Flex RC 300, which came with 300 pieces of flex track plus a couple curves and jumps. It totals 25 feet of track! The flex track can be taken apart at any segment, so you have complete control over the layout and design of your track. We even got a circle to fit on our Christmas tree train platform!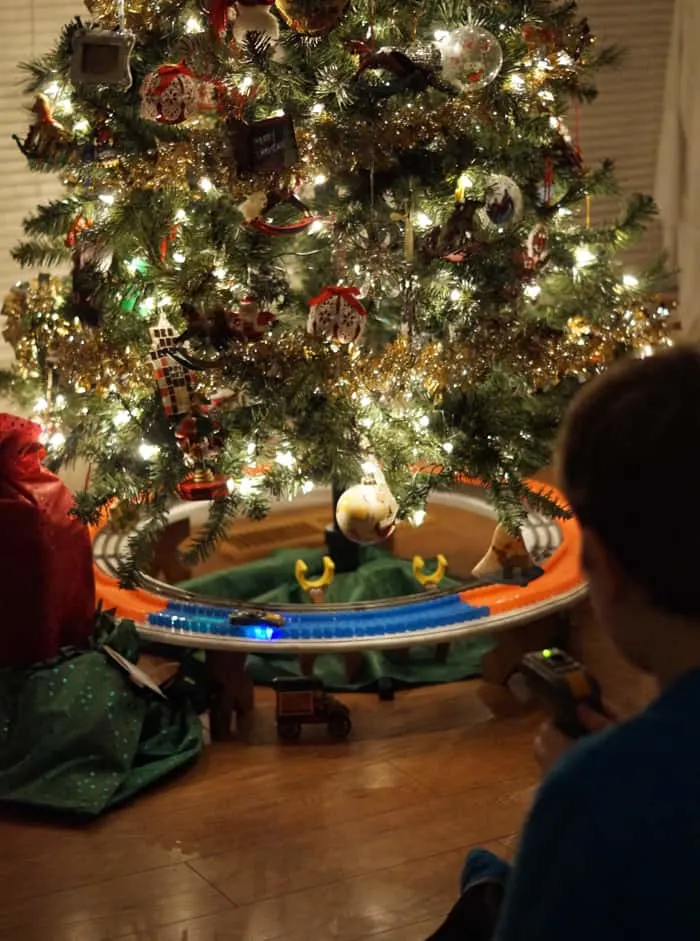 Because the cars do not STICK to the track like a slot car, you need to use your skills to drive the car around the track without flying off.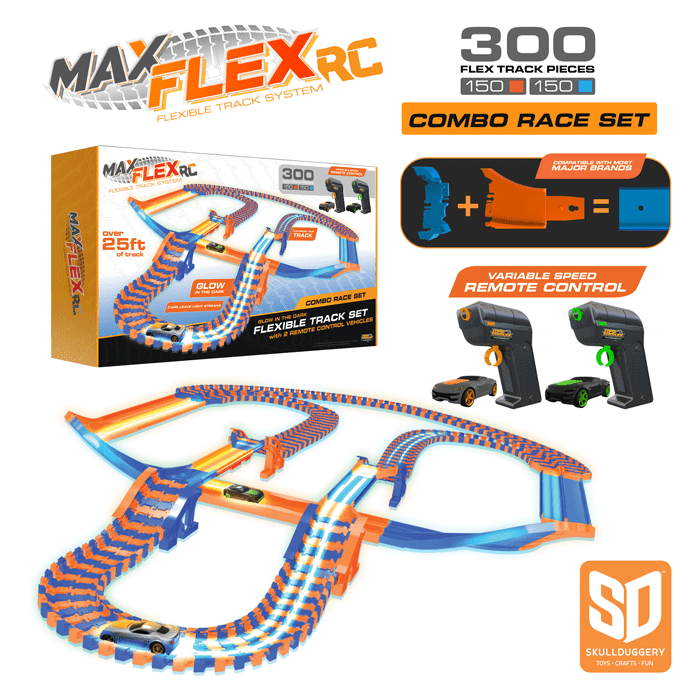 You can find Max Trax RC racing sets at Amazon, Target, Walmart or on the Skullduggery website.