When I was a teenager Trivial Pursuit was a pretty big deal. Everyone was playing it–even me, though I was kinda young to have a the depth of knowledge you need to play a trivia game. Who won an Oscar in 1966? Geez, I don't know. What was the batting average of Keith Hernandez? Didn't know then, don't know now.
That's why when I asked my hubs if we should pick up Trivial Pursuit or Risk to play on the Xbox this winter, I was a little nervous that he went for Trivial Pursuit. I mean, I really, really stink at trivia!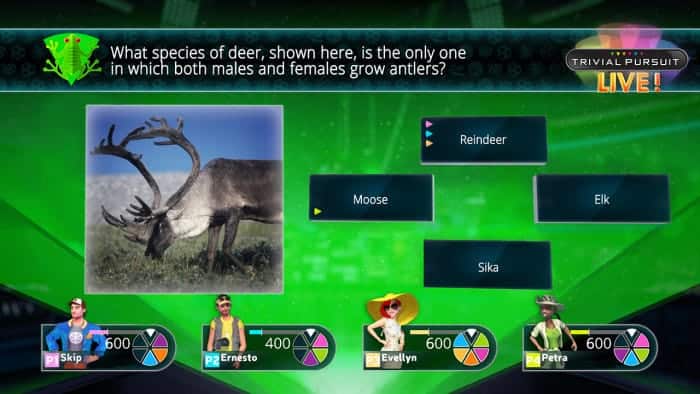 As it turns out, I know more than I think.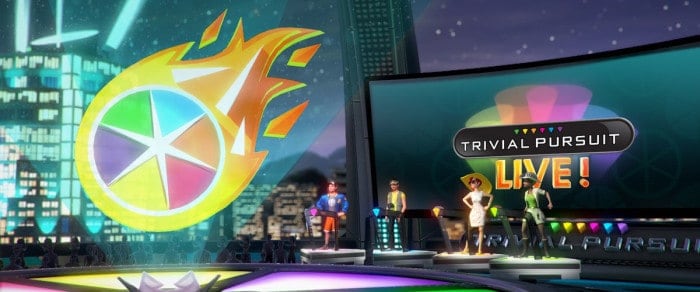 The game was a breeze to play, even for an Xbox klutz like myself. It's set up like a TV game show (the official title is Trivial Pursuit LIVE), and most of the time you just have to pick the right button from the A,B,X,Y area of the controller. There's a bunch of different mini-games–each round of questions has a different setup–so it never gets boring.
The questions haven't been that terribly hard either. Ryan's been able to hold his own with his fresh text book learning, but Rick and I still trounce him in geography. The last time we played there was a round of Walking Dead questions for an Entertainment wedge, and we all tied up on that one! Another nice feature is that the game takes it easy on the weakest player–so when someone falls behind, the Xbox allows that person to choose the next category so he can play to his strengths.
We're really liking this modern version of Trivial Pursuit. It's pretty fun to dust off an old classic, give it fresh questions and play with my family.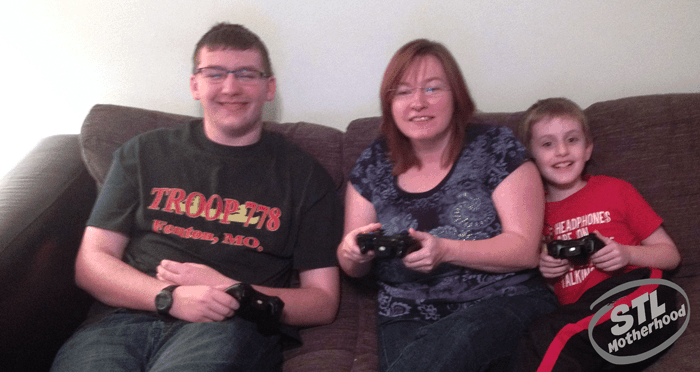 You can download your copy of Trivial Pursuit at the Hasbro Game channel, or maybe grab a copy of Risk or Monopoly! They're compatible with the Xbox 360, Xbox One, and PlayStation 3 and 4. If you don't have anyone to play with, or you just want more players, the computer can play too! Thankfully, you can set how smart the AI guy is, so you can still win!
And unlike playing at the kitchen table, if you need to stop play for a while…just hit save!