Here's a simple 3D paper pumpkin your kids can make with NO GLUE this fall.
They're fun and quick to make, so you can fill your holiday table — or just the TV stand — with a whole paper pumpkin patch!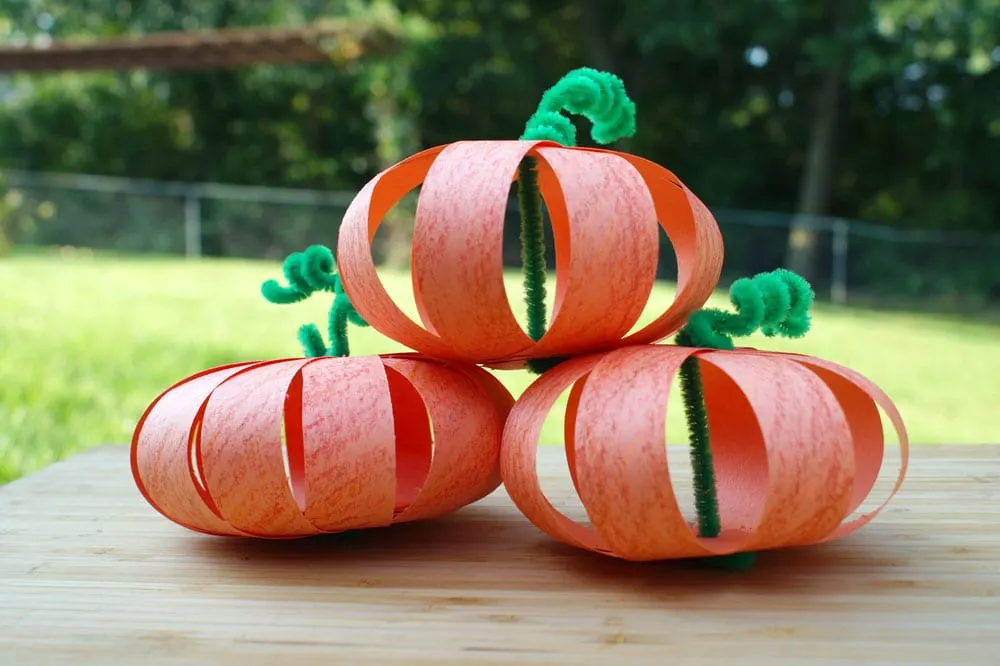 A Classic Fall Paper Craft
I first made these pumpkins as a kid, way back before Pinterest or the Internet. My mom is a retired school teacher, and every fall she'd make a very similar paper strip pumpkin with her 4th grade students. (Yes, I was in my own mother's 4th grade class. It was weird to say the least.)
Mom's pumpkins were made with tons of gooey glue, and I remember it was quite a struggle to get everything in place. I solved the glue problem by eliminating it entirely!
Fuzzy Sticks Save the Day
Fuzzy sticks — or pipe cleaners to us old schoolers — holds this pumpkin together. It also makes a fantastic stem!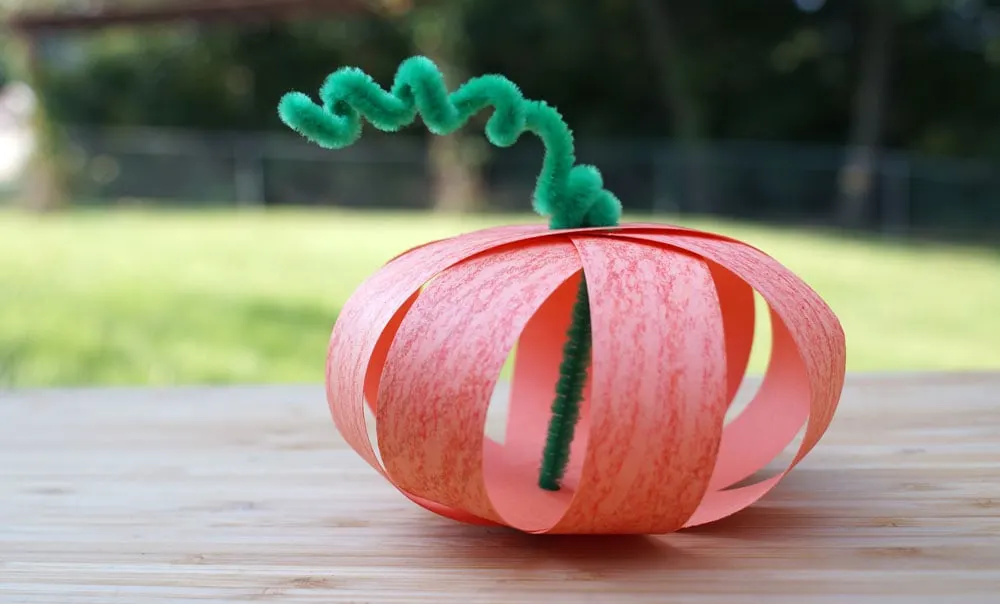 Paper Pumpkin Tips
One sheet of 9×12 paper will yield 9 one inch wide strips. You only need SIX strips to make a nice pumpkin. Color TWO sheets of paper and you'll have enough strips to make THREE pumpkins. You can also put more than nine strips into one pumpkin for a more solid look.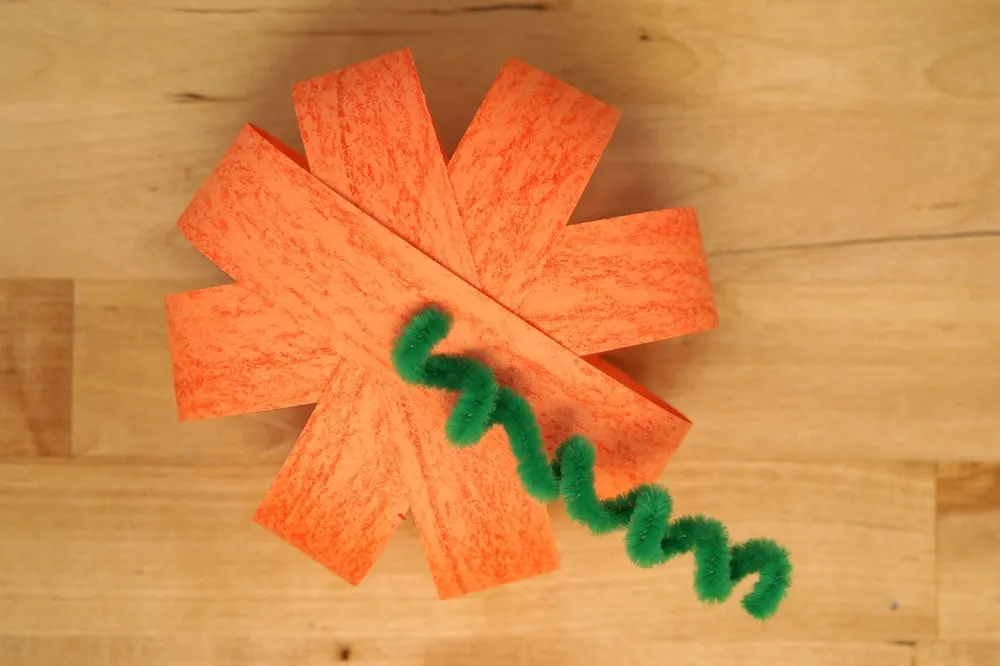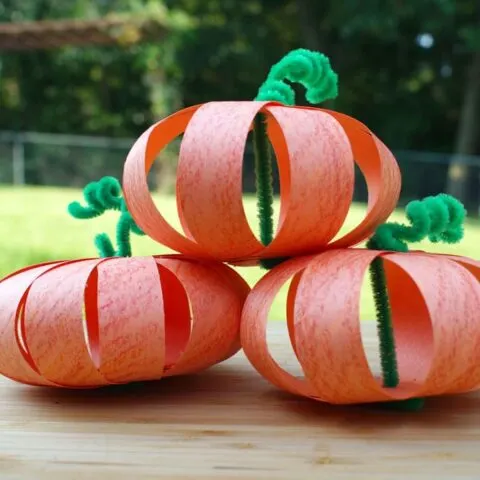 Paper Strip Pumpkins
Make this awesome old school craft with NO GLUE.
Materials
Orange Paper
Crayons
Green Fuzzy Sticks
Tools
Scissors
Hole Punch
Ruler
Pencil
Instructions
Color your sheet of orange paper with crayon to add texture.
Mark off one inch strips with your ruler and pencil.
Cut strips.
Punch a hole in both ends and the middle of the strip.
Fold over a little piece of the green fuzzy stick.
Thread SIX strips -- through the middle hole -- onto the fuzzy stick.
Thread the ends of the paper strips onto the fuzzy stick.
Curl the fuzzy stick around a pencil. Push the paper down until it forms a nice oval.
Spread out the strips to form a circle.
Arrange the fuzzy stick to form a pumpkin stem.
Save this paper strip pumpkin idea for later with Pinterest!