Grant's Farm has TWO awesome events this October for Halloween fun! We're welcoming back return of the Halloween Night drive through event AND the in person Fall Fest!!
Grant's Farm has always been my favorite place to take the kids for Halloween. It's just the right mix of pint sized spooky fun for families without getting too scary.
Fall Fest will be held on weekends, but you can expect the entire Farm to be decorated for Halloween by the end of September.
RSVP for Admission
Grant's Farm is still using their online ticketing system all through 2021 to limit crowds. Though the farm is "free" you'll need to buy a parking pass in advance. Parking is still $15 per car for Fall Fest weekends.
It's free to enter from Grant's Trail if you want to come by bike or hike. Due to their limits on guest capacity, it's first come, first serve and you may need to wait to enter. If you need to wait, you can always walk over to the Grant National Historic Site next door. This is the National Park where the rest of President Grant's estate is located. It's also free.
Also: Grant's Farm is only open on the weekends starting September 2021. If you're looking to RSVP for an October weekend, grab a parking pass under "Fall Fest". You'll still have access to the ENTIRE Grant's Farm day time experience, including a tour through the Deer Park, feeding the baby goats, petting the llamas, camel rides and of course, food and drink in the Beer Garden.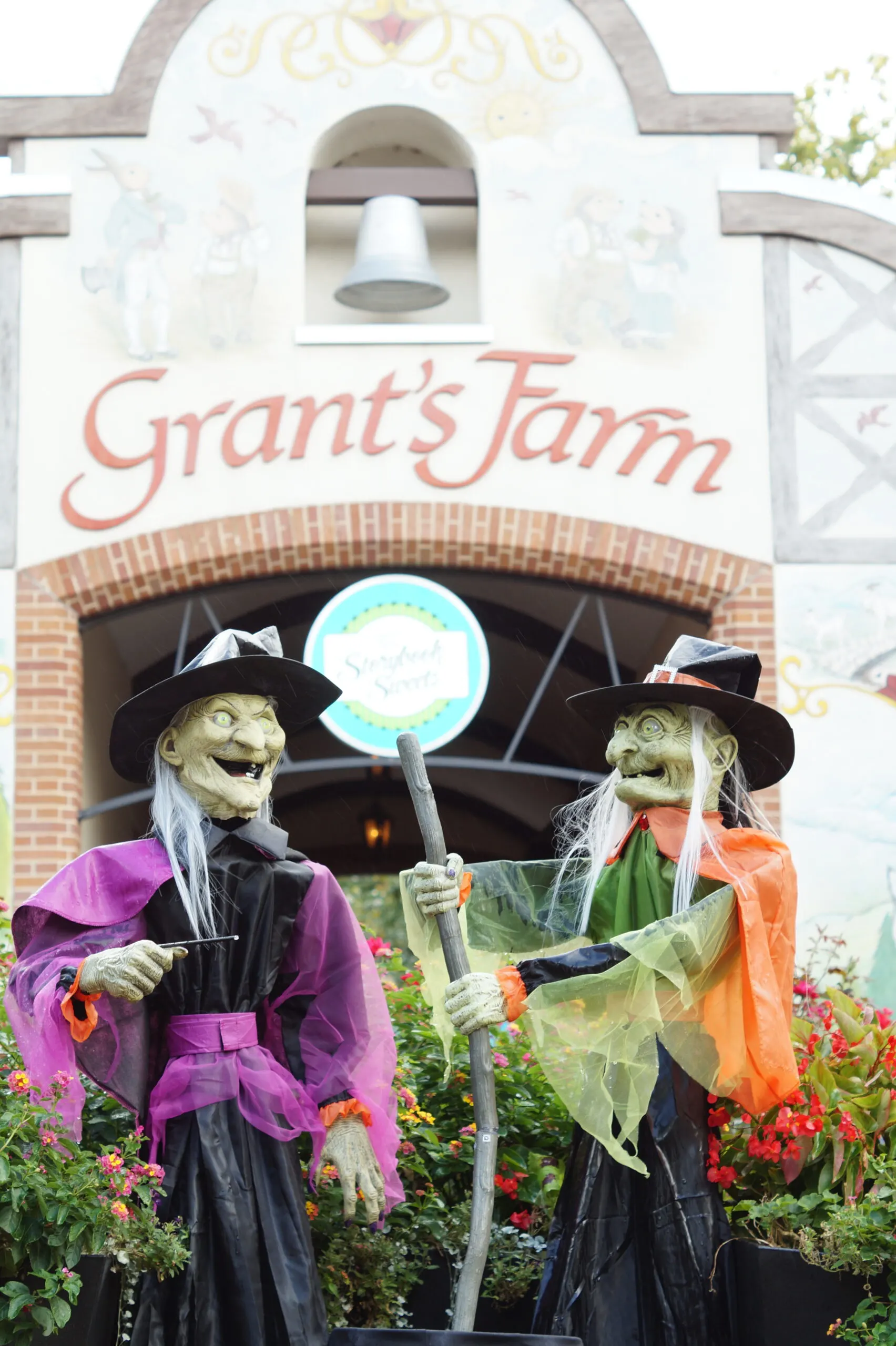 What is the Fall Fest?
Fall Fest is a special DAY TIME autumn fun zone in the horse paddocks (off the parking lot). The area will be open every Saturday and Sunday in October.
Here you can buy a pumpkin to decorate, visit some animals and play farm fun games. Fall Fest was held in the ah, "before times"…so if your kids are older you may have seen this play area a couple years ago.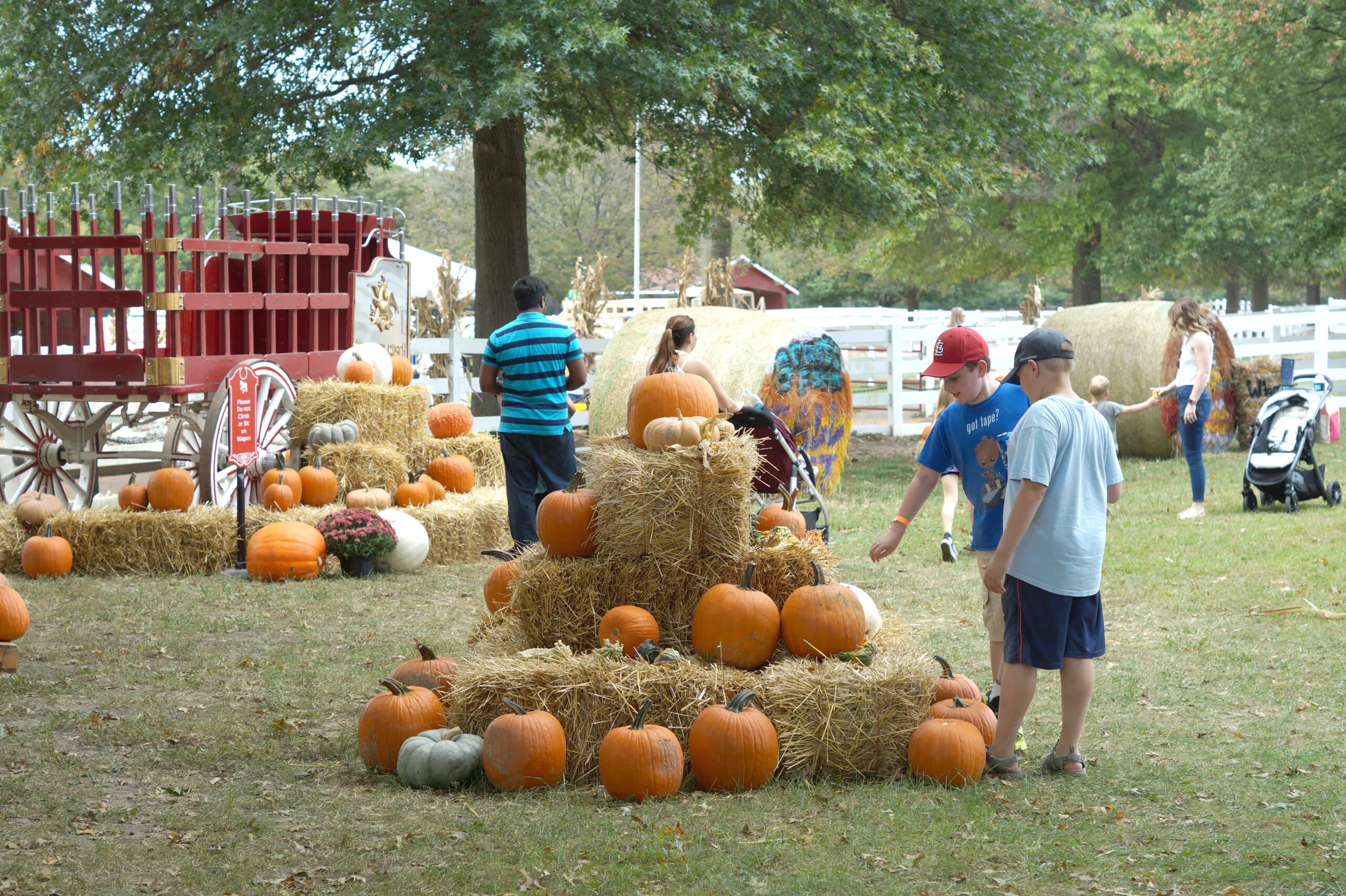 Much of the area is free to explore, but the game area is $8 per person. The game area is more suited to small children with things like a corn bin full of Tonka trucks, a maze and real farm trucks to sit on.