This shop has been compensated by Collective Bias, INC. and The Coca-Cola Company, all opinions are mine alone. #HolidayMealSolutions #CollectiveBias
Quick! Your kids need to get to soccer/scouts/swim lessons/fill-in-the-blank and you have to get dinner on the table FAST. Don't Panic! I've got the perfect one skillet pasta dish your whole family will love to scarf down–and it only takes 20 minutes to prepare. Add a fresh green salad plus an icy cold Coca-Cola™ and your family will be ready to take on the rest of their evening in a flash.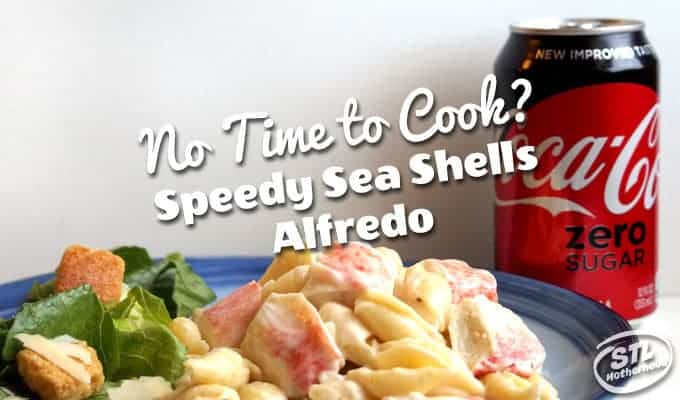 The trick to a lightning fast pasta? Cook EVERYTHING in one skillet!
That's right–you don't have to pull out a huge stock pot, fill it will water, boil it, cook the pasta and then risk scalding yourself while you drain the whole mess. You just need ONE big skillet. I use a 13-inch monster skillet for just about everything, and it works perfectly for this dish. Not sure if your skillet is big enough? Just make sure it can comfortably hold 6 cups of water plus a box of pasta shells and you're good to go.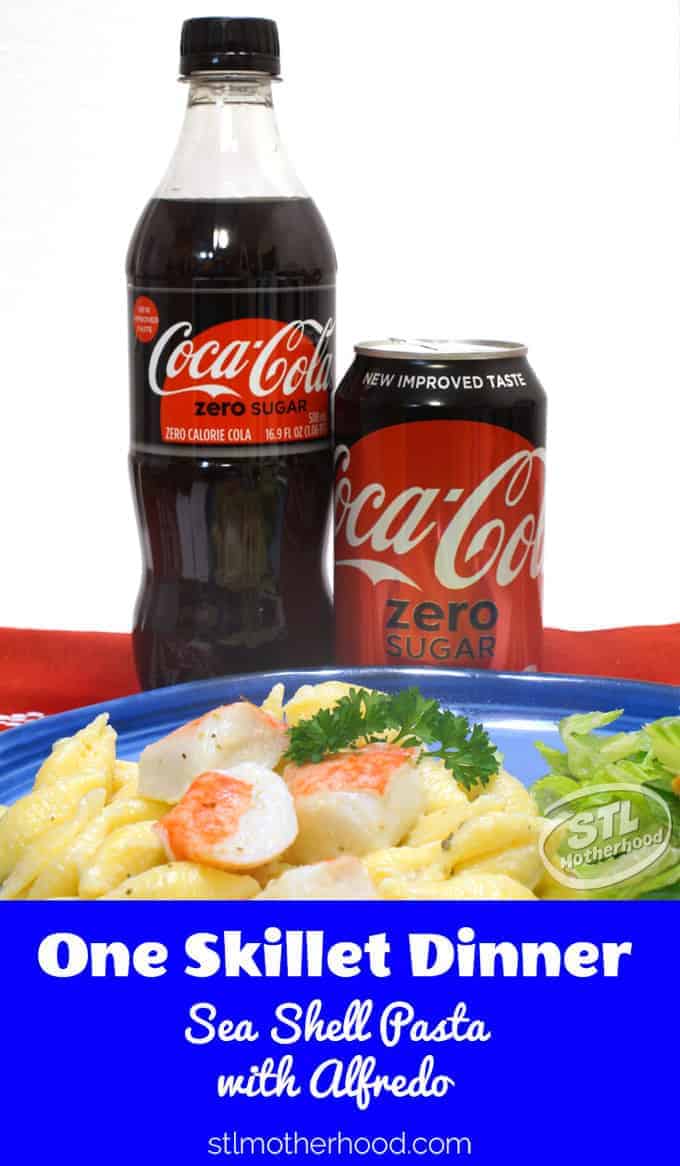 I grabbed everything I needed at my local Shop 'n Save. I picked up imitation crab (Mitch's favorite!), pasta, Alfredo sauce, a bag of Cesar salad, some fresh bakery bread…and a couple cases of Coke Zero. I mean, Coke Zero goes with everything! Want to see more easy main course dishes that go great with Coke Zero? Check out this link to Coke Eats #ServeWithACoke (and a smile)!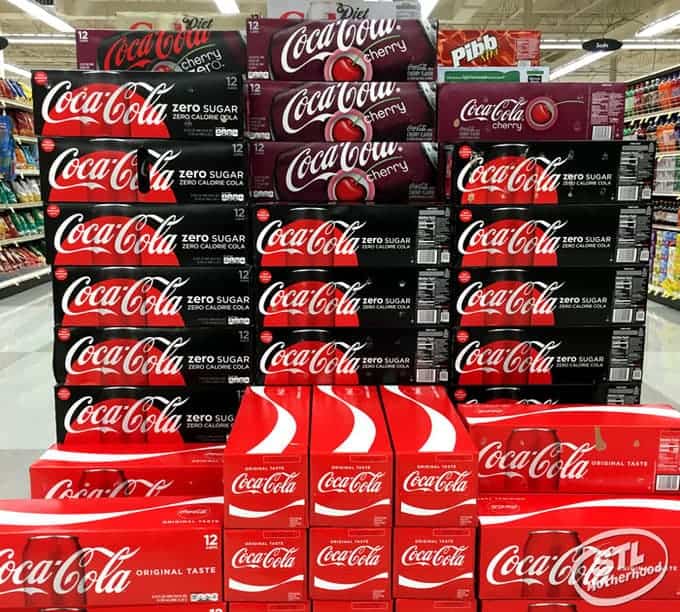 And as long as you're stocking up in the beverage aisle, how about grabbing Gold Peak® Tea and bottled Dasani water? Even though my go to drink will always be a Coke Zero, I like to give the rest of the family options.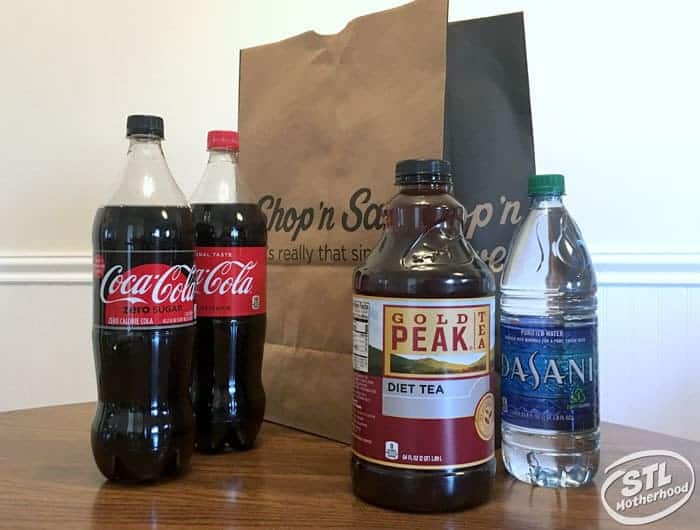 One Skillet Sea Shell Alfredo
Ingredients
1 Box Pasta Shells (medium sized shells, one pound)
6 cups Water
2 Packages Imitation Crab (8oz package)
1 Jar Alfredo Sauce
1 Tsp Olive Oil
1/2 Tsp Salt
Italian Seasoning to taste
You will need an extra large skillet (mine is 13 inches), a colander and a large spoon. Yep, that's it.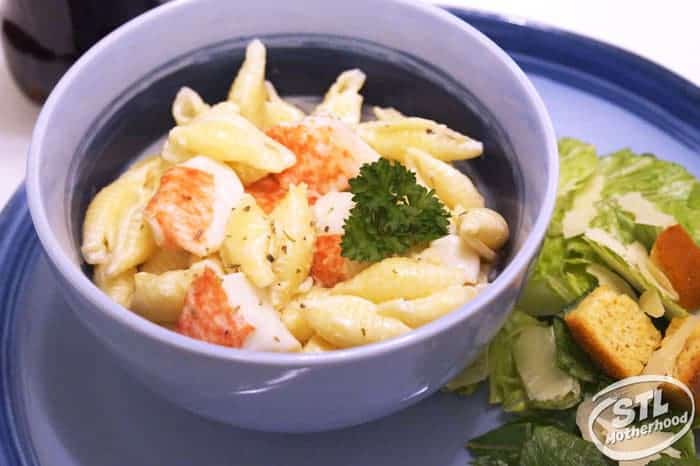 Directions
Place large skillet on stove top, fill with 6 cups of COLD water. Pour in box of pasta shells. Add salt and olive oil to water.
Bring to a boil.
Reduce to medium heat and simmer for 10 minutes. Stir pasta occasionally to prevent sticking.
Remove from heat and use a colander to remove any excess water. Place pasta back in skillet.
Turn the heat down to LOW to prevent pasta from sticking while you work. Add crab and Alfredo sauce. Break up the crab pieces and stir until the sauce is equally distributed. 
Increase heat to medium. Continue to stir pasta until thoroughly heated.