Need to get the wiggles out of your kid before (or after) shopping at the Bird Mall? Need a picnic spot after cruising Manchester Road? Then Des Peres Park is your place! It's tucked away behind Des Peres City Hall and St. Paul's Lutheran Church on Manchester Road, just across from the Bird Mall (West County Center). It's a popular park city park, so there's always new friends for the kiddos to make.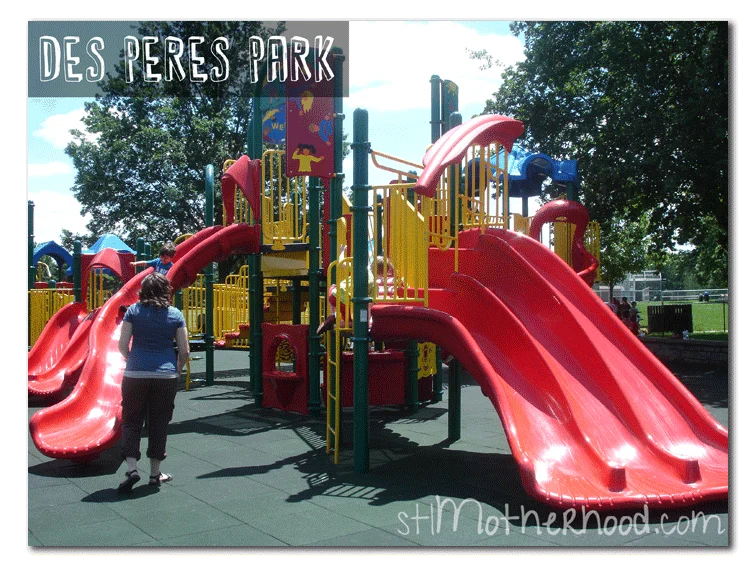 You won't see the park from Manchester Road, and the entrance is actually on Ballas Road, just past the church. See directions here, from the city park people.
Des Peres Park has 42.5 acres with two awesome playgrounds, a splash area, a paved walking trail, gazebo and fishing lake. There are also ball fields, tennis courts and picnic sites. It's a favorite place for me and the boys to visit after a doctor's appointment down Ballas Road.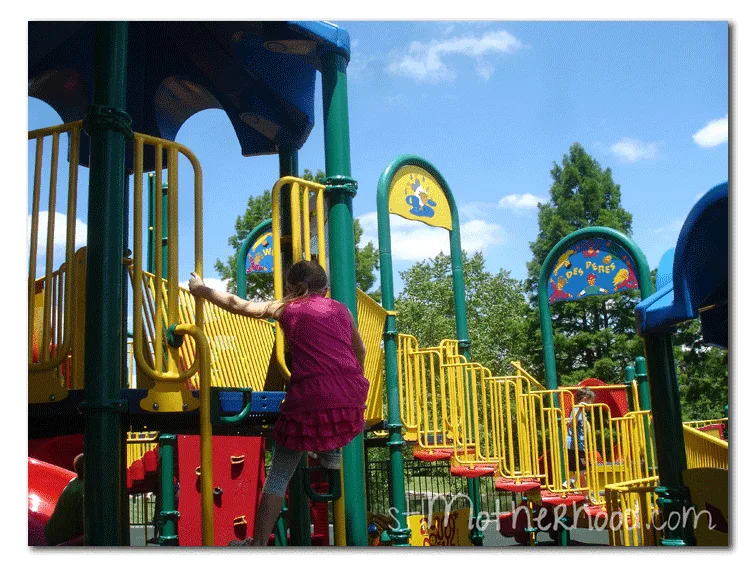 The two playgrounds are for different ages–under 5 and over 5. Both playgrounds have age appropriate play equipment, plenty of shade on the sidelines for mom and safe rubber flooring. The two playgrounds are separated by enough distance to keep the big kids out of the toddler zone, but are just a quick sprint up the trail if you happen to have kids with a wide age spread.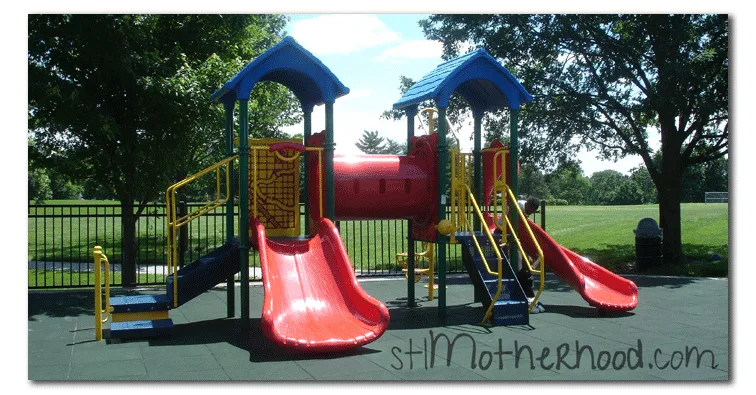 The little kid area has nice low to the ground equipment with a couple areas to play pretend. There's also a swing set here with baby seats.
The big kid area has a vast complex of bridges, slides and monkey bars.
Both playgrounds have "modern" equipment that's under 11 years old and in good repair. Indoor bathrooms are nearby.
A walking trail runs by the playground, perfect for taking a stroll or walking with your kid while they peddle a trike or push a scooter. The trail has parcourse fitness equipment for grownups who want to get more exercise.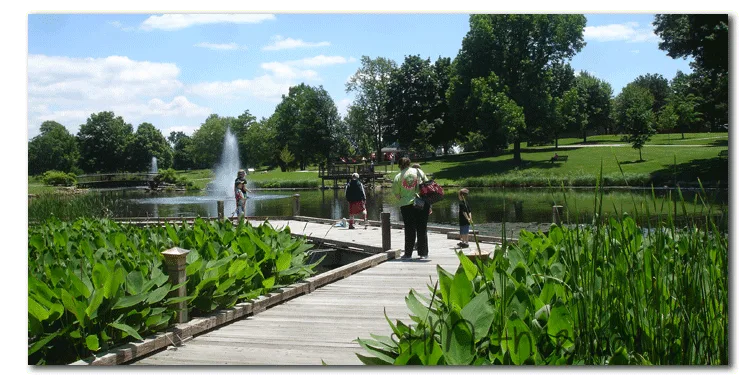 If you want to have an impromptu picnic, Des Peres Park is located near several fast food restaurants like McDonald's, Jimmy Johns & Subway.