If your kids love to look for Leprechauns and four leaf clovers every spring, this post is for you! It's chock-full of lucky green paper crafts to brighten their day.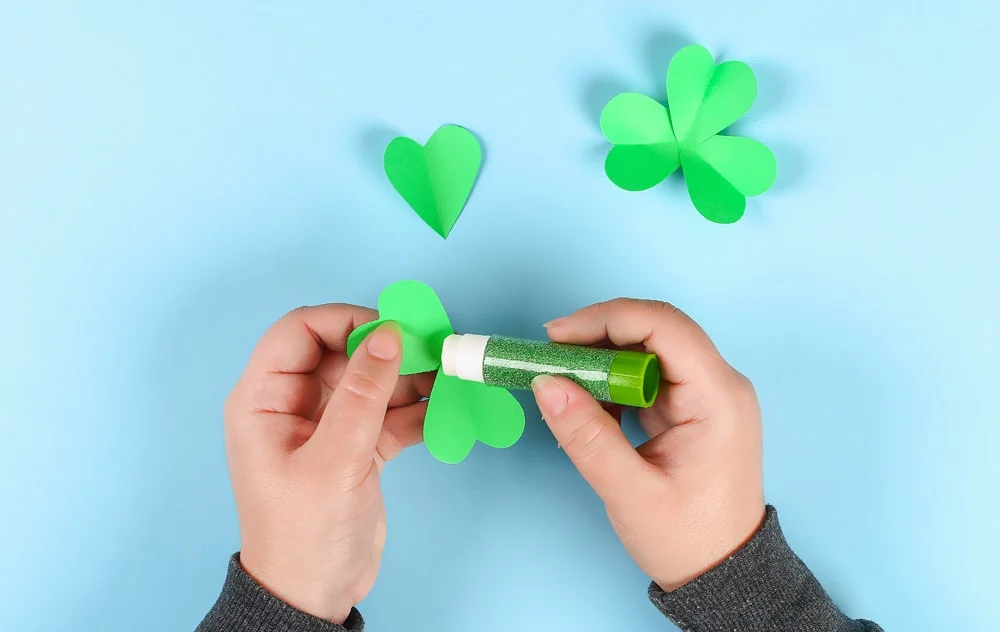 Are Shamrocks and Four Leaf Clovers the Same?
Fun Fact: Shamrock is just an Irish nickname for clovers…and clovers only have 3 leaves.
FOUR leaf clovers are considered lucky because they're a freak of nature. You can't go to your local greenhouse and buy a four leaf clover plant – you have to get lucky and find one in the yard!
Shamrocks Crafts for Kids
It's all about the luck of the Irish with these SEVEN lucky shamrock and rainbow crafts for St. Patrick's Day.