You already know that visiting a state park is pretty awesome, but on the third Saturday in May 16–in celebration of Kids to Parks Day–you can have even MORE fun! This national event is sponsored by the National Park Trust and endorsed by Missouri State Parks.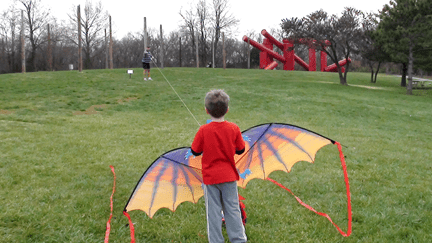 More than 100,000 parks throughout the county will be participating! So what are you waiting for?
"Whether camping, hiking, fishing or picnicking, our parks and historic sites present many fun options for families to explore nature and discover the past," said Bill Bryan, director of Missouri State Parks, a division of the Missouri Department of Natural Resources. "Kids to Parks Day is a great way to start the summer off right with an outdoor adventure in a park."
Events being held all over Missouri wide are listed on the state's Kids to Parks Day Web page. 
In our area there's a Children's Festival at First Missouri State Capitol State Historic Site and a Family Fun Day at Washington State Park in DeSoto. But hey, any park is a fun park–so hit one close to home!
You'll also want to head over to the National Park Trust website and you can enter to win a CoolPix Camera! Just pledge to take your kid to a park!