Jingle bells ringing, jolly elves singing, hot hot hot chocolate…all while magically touring the Polar Express! What a way to celebrate the holidays!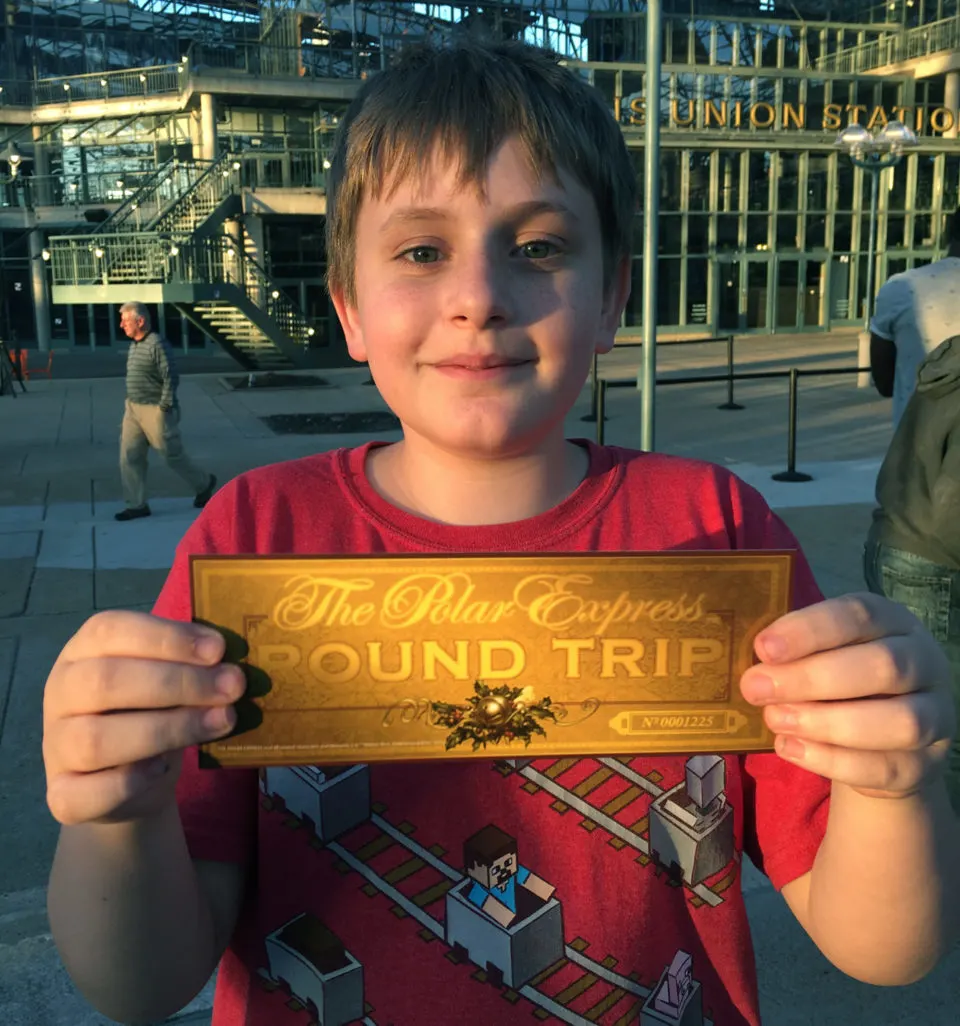 Elves will dance, hot cocoa & cookies will be served and your kids will get to relive the storybook tale of kid who rode a train all the way to the North Pole. We've taken Mitch on the Polar Express train a quite a few times over the years and it's always pretty dang awesome.
And don't we all need a little holiday cheer right about now??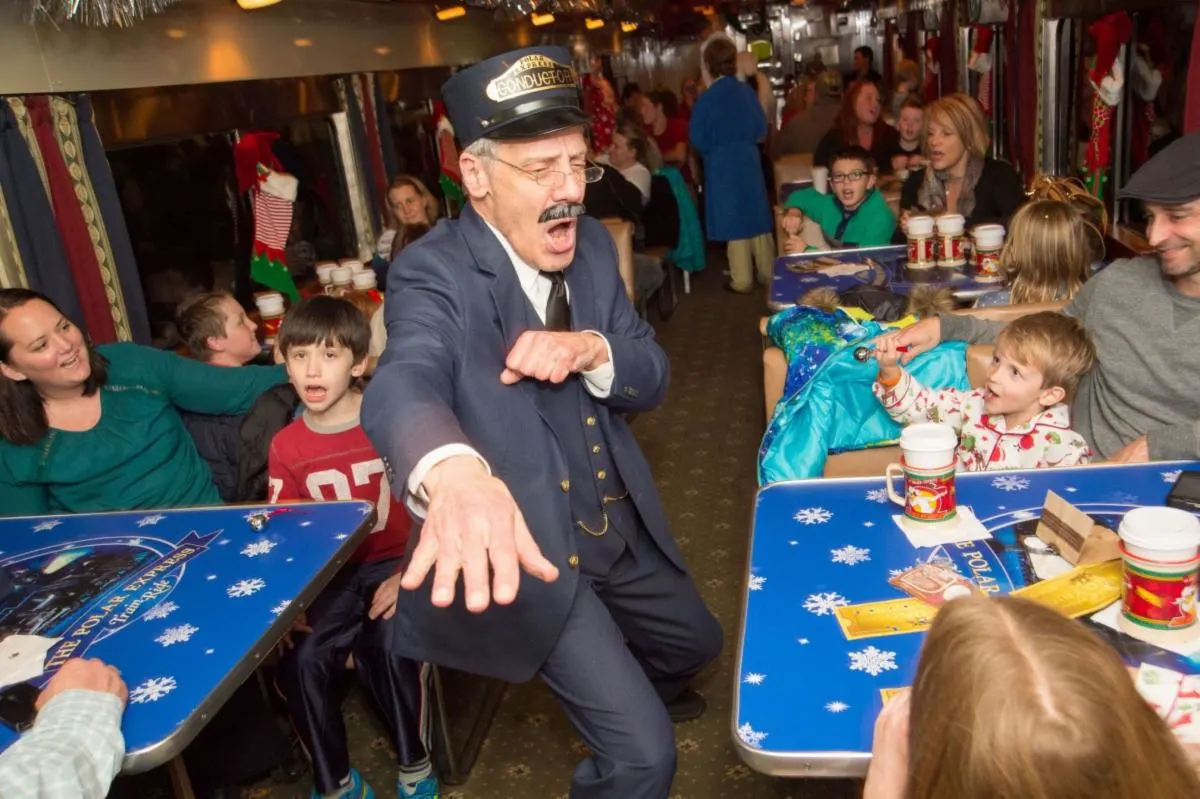 1. The Trains are back!
The Polar Express is once again a magical show on rails.
Your family will get to board a real live train decorated for the holidays and take a short trip through downtown to Riverfront Park now dressed up as the North Pole.
Last year the show had to make some changes (2020 bah hum bug!) , so I'm not sure if they'll keep any of last year's scenery. We'll just have to see!
If you've ridden the Polar Express in 2019 or earlier, this is probably the show we can expect.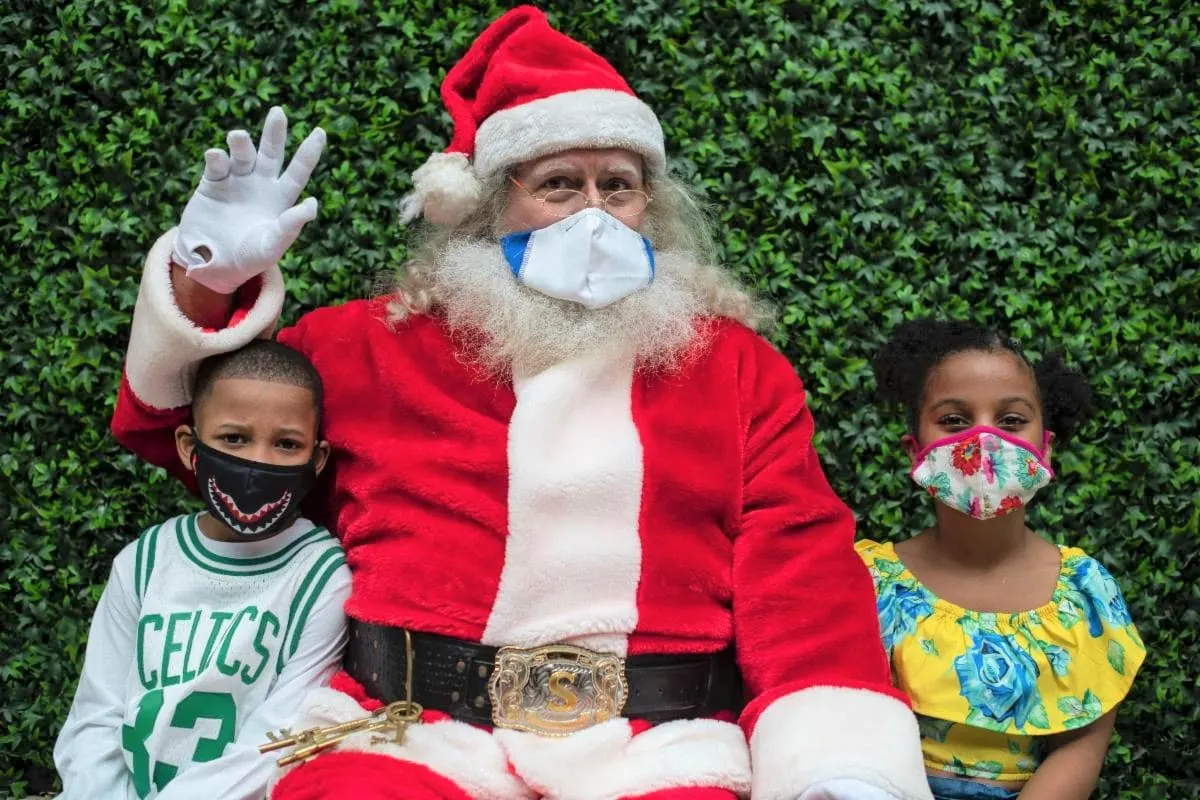 2) It's always PJ Day On the Polar Express
I was told you could wear your PJs to the Polar Express, just like in the book. I didn't believe them…grown ups in PJs, oh my!
Guess what I saw when we rode the Polar Express? Entire families in matching PJs. Not just one or two…loads of them!
Just remember that the train is outside, so bring those warm shoes and coats! Some of the event will be in a be in a heated tent, but you'll still be walking around the parking lot, to the train and through the Winter Market Plaza afterward…so check the weather before you go!
3) Fire and Ice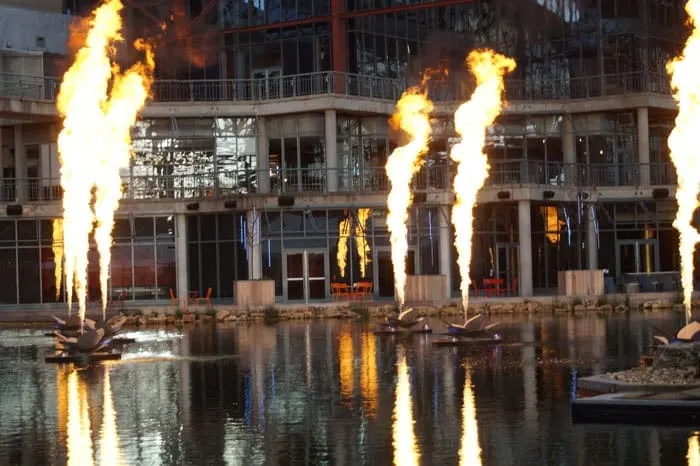 Have you seen Union Station's Fire and Ice show? It takes place right on the lake! Take time before or after your ride to watch the show, which will have a Polar Express theme. It's awesome!
4) Stay the Night
If you live out of town, or just want to make sure the kids get to bed on time, you can buy a hotel package that includes your train ride. The Union Station hotel is a Curio Collection by Hilton, so you'll have a nice relaxing stay.
5) Pick Your Seat
The new website lets you pick out seat when you buy tickets. The big difference is coach are forward facing seats and the other levels have tables. Tables are nice for a family of four, since you buy the whole table. Otherwise, save the money and just go coach.
Everyone will get the SAME experience! And Santa walks through EVERY CAR. You'll get the whole show — singing, dancing, story telling no matter what price you pay.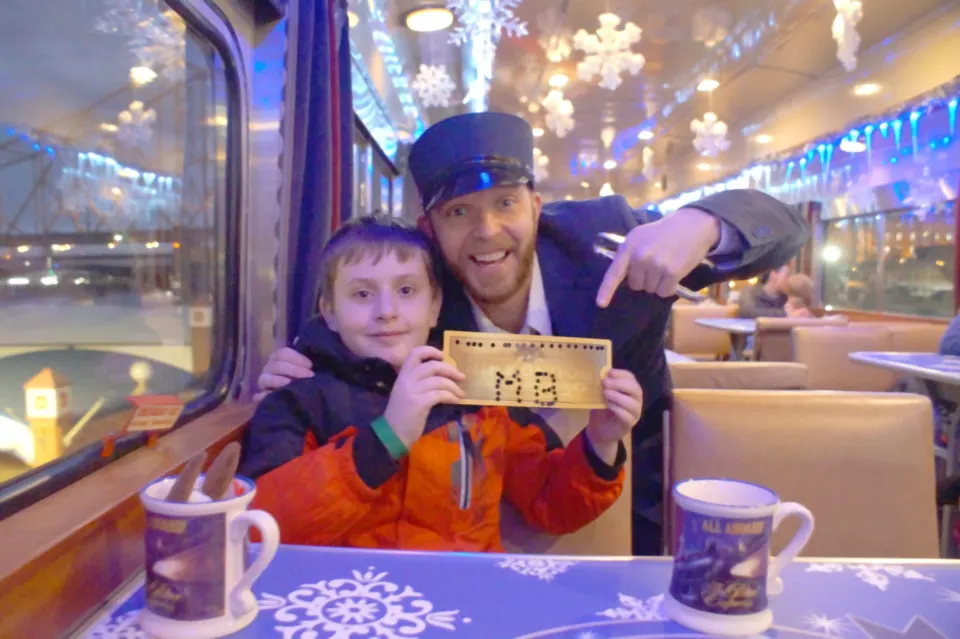 6) Timed Tickets
You'll have to "stick to your ticket" because you'll need to start the experience at your boarding time. All train rides are in the late afternoon/evening, with boarding times starting at 4pm and going to 8:30pm.
7) JOY at Union Station
There's a lot going on at Union Station this holiday season! From Nov. 13 to Dec. 24th, the Purina Performance Plaza (right by the Wheel) will have a special Winter Wonderland area. Kids can do crafts, play games and visit with Santa for a photo.