Every kid dreams of being a rock star, right? But before we run out and buy them a baby violin (or grand piano), let's make some really cool "play" instruments.
Play instruments are fun for the imagination and some (gasp!) even work a bit of science into the mix.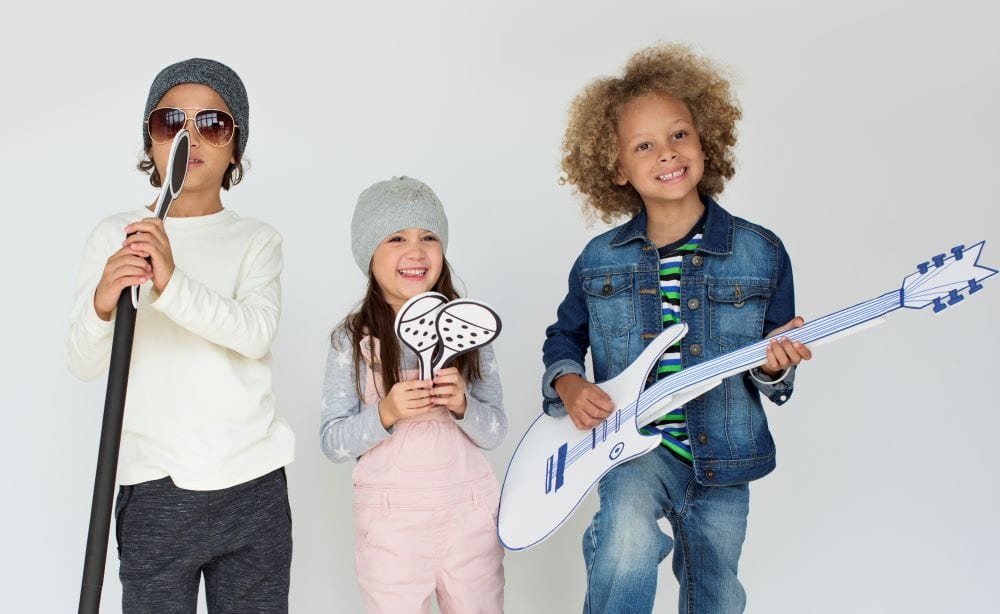 DIY Musical Instruments
Sure you can give your kid a couple spoons and jam to the music on your pots and pans. But why when they can make really cool instruments like these?