Baseball? Football? Hockey? Soccer? Basketball? Oh yes, we can keep playing ALL of America's favorite sports even if we're stuck inside.
Don't let canceled games and postponed seasons get your sports loving family down! There's a whole lotta ways you can bring your favorite sport to your kitchen table.
Ok, even I can admit this is a pretty lame substitute for March Madness and that XFL Battlehawks game you were planning on attending…but we have to keep our spirits up while enduring a spring full of "social distancing."
We got this!
Backyard Skills
First of all, no one said you need to isolate your family from the backyard. If the weather is decent, take the kids outside for a game of catch, wiffle ball or driveway basketball.
It's a great way to burn off some steam and build those skills for when kids can take the field again.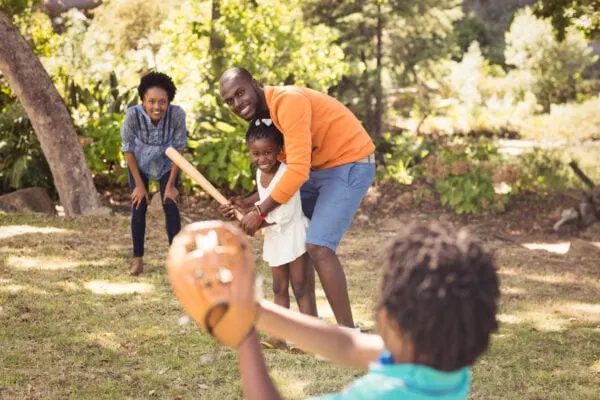 Baseball: Roll the Dice with Across the Board
There's an awesome St. Louis based company called Across the Board that makes handcrafted board games — mostly based on sports. A horseracing game made them popular, but they also make a really cool baseball board game.
It's basically a dice game, with pegs you can move around a baseball diamond. It's a fun way to spend an afternoon and it helps kids learn a lot of baseball terms. Your dice roll determines if your batter got a Single, Home Run or an Out. (There's 11 plays you can get based on the dice roll.)
The game is laser cut into solid wood, with a maple veneer and metal pegs.
There's also a Stan the Man version!
You can buy the Baseball game at Amazon and have it Primed right over, or shop all their games at AcrossTheBoardGame.com.
Locals can also stop by their workshop in Crestwood — call (314) 961-WOOD (9663) to make sure they have your game in stock.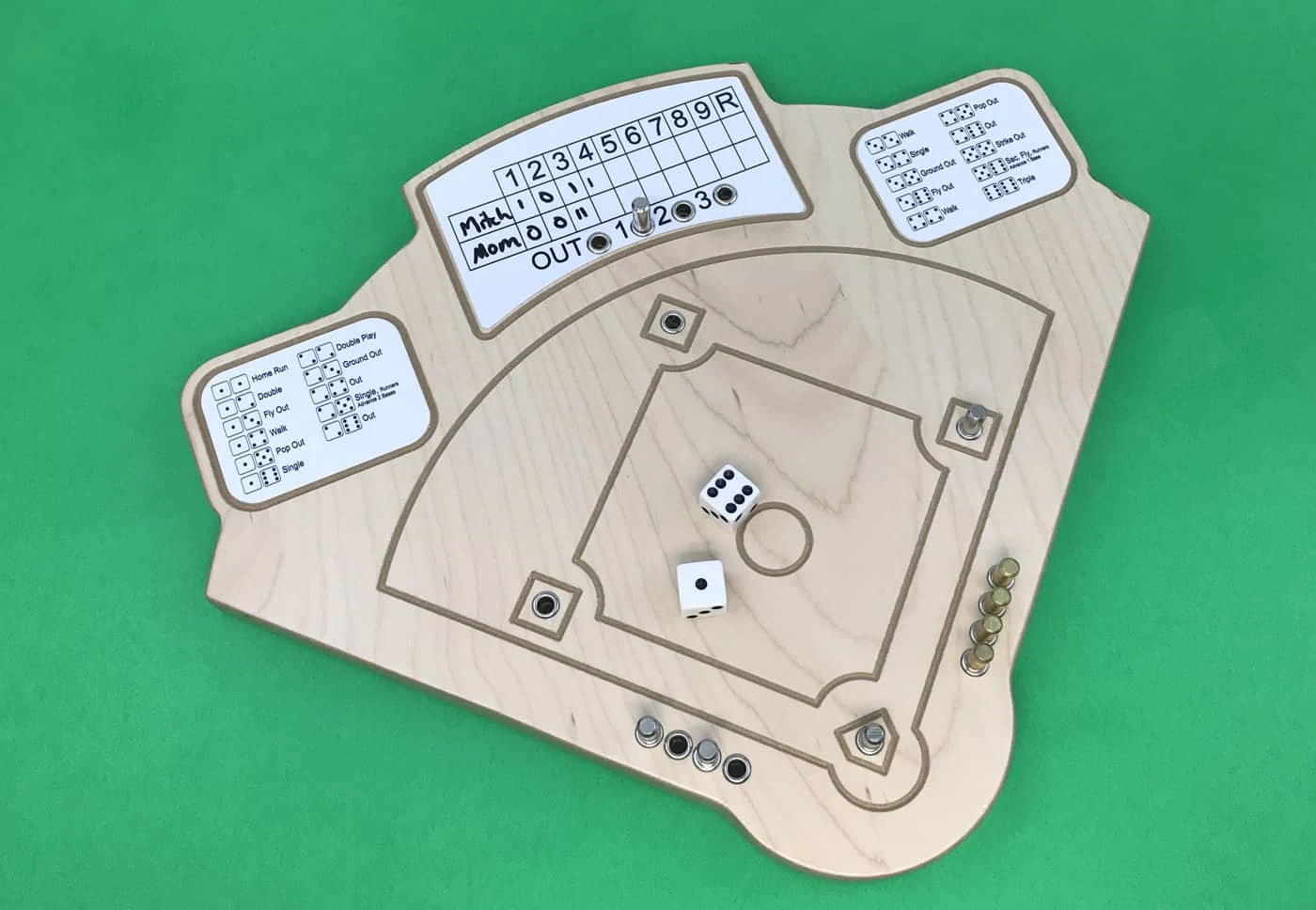 Flick a Paper Football
Boys in my class played a lot of paper football — but I'm sure there's a ton of today's kids who didn't know about it until Tony Stark taught Nebula how to play in Endgame.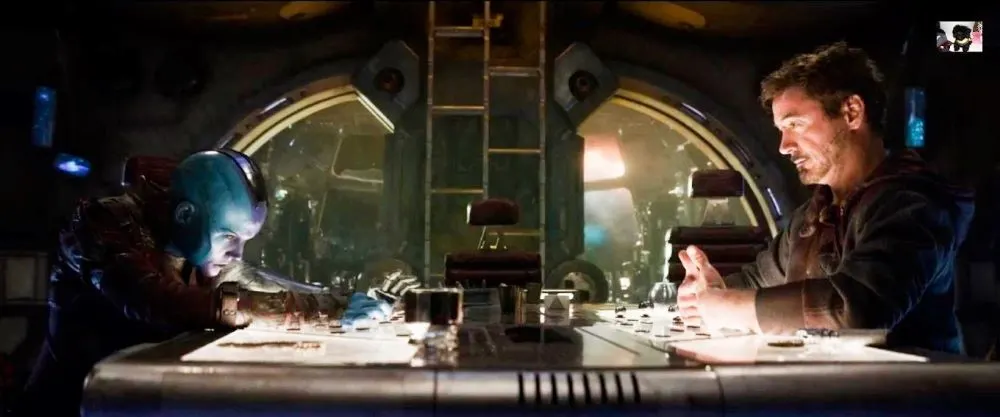 Paper football is a two person game where you try to flick a triangle of paper into a goal your opponent makes with his or her hands.
Start the game with a kickoff (flick the triangle). The opposing player now has to flick the ball to his or her goal from that spot. Like real football, you get four tries (downs) to make a goal.
Paper footballs are folded the same way as an American Flag, so if you have a scout you should already know the moves. You can use any kind — or size of paper — which is why this is a genius game to play whenever the mood strikes!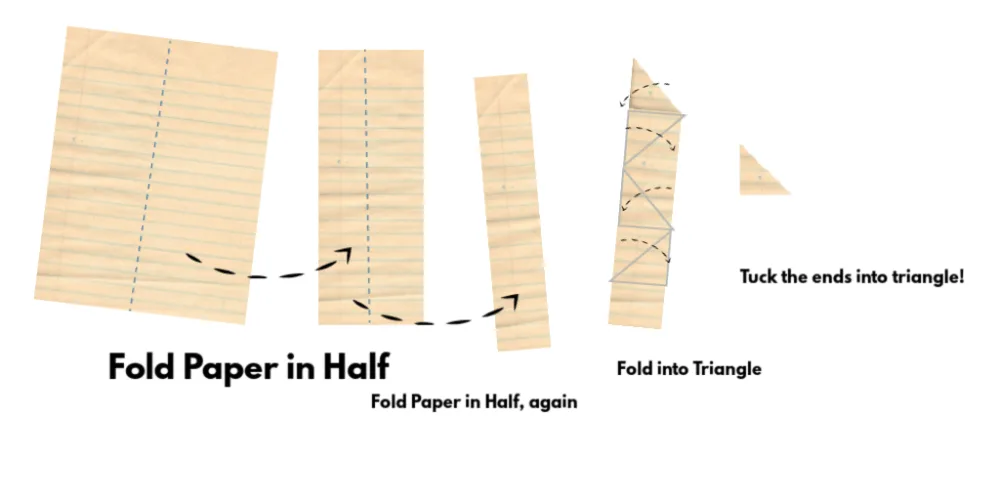 Build a Cardboard Soccer Field
Ok, this is actually more like foosball, but I love the idea of making a soccer game from a cardboard box! My friend's kids over at Frugal Fun for Boys made a One-on-One soccer game with a shoe box. Get the details at her website!
Fidget Spinner Hockey
Don't have an air hockey table in your basement? Here's the best SPIN on table hockey I've seen! You build a rink from cardboard, then place a fidget spinner in front of each goal as to act as goalie.
I'm sure your kids have a few fidget spinners hiding under their bed to pull this one off. Check out Mini Gear's Youtube to see how they made it!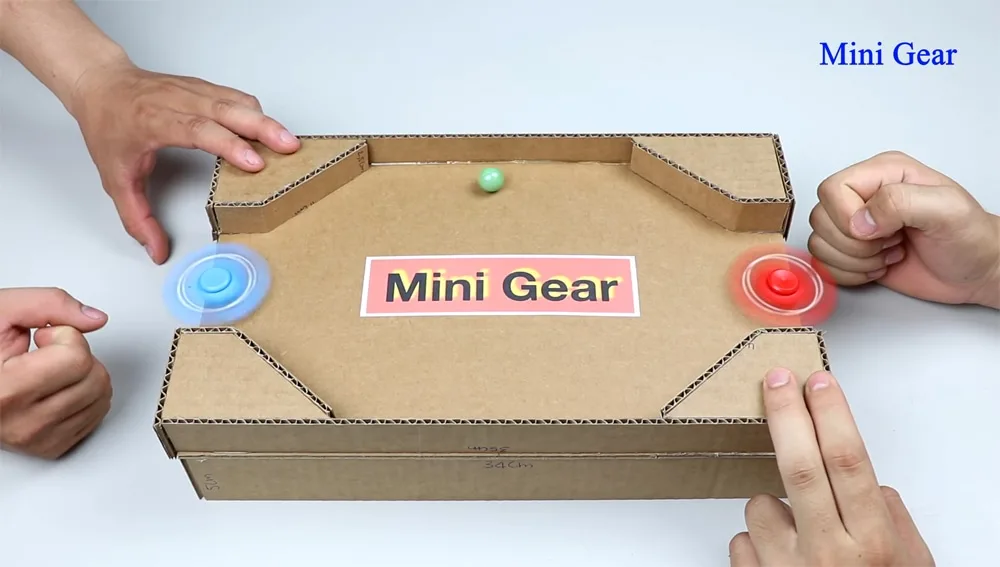 Catapult Basketball
This is more like the arcade game versions of basketball, but I love this idea! Build a hoop, set it up in a box and shoot tiny basketballs with the aid of a simple catapult.
Check out the instructions for this version of cardboard basketball over at Youtube.