When you think of bento lunches, do you think Eco-Friendly…or OMG that's a crazy amount of trouble? They can be both, but they don't have to be hard.
Bento lunches on Pinterest and Instagram seem sooooo rotten cute–and so incredibly unrealistic for most moms of school aged kids. I mean, seriously? Who's got time to make goldfish out of deli ham?
Did you know that bento is just a word for a Japanese style of lunch box with little compartments? It's actually a great way to make your kid's lunches eco-friendly because there's no need to wrap the food in plastic or paper.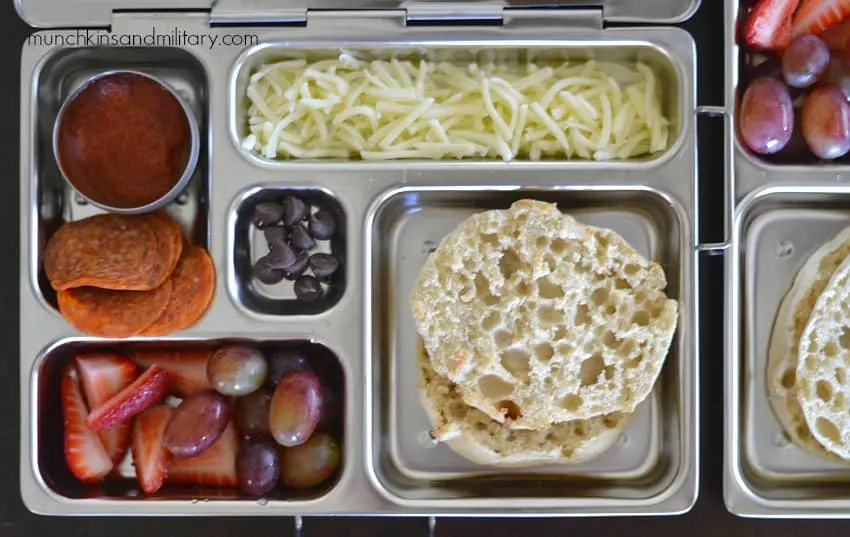 What to put in Your Kid's Bento Box
You can get a free Bento lunch planner from Three Little Ferns to help you master the art of Bento…Pokemon shaped sandwiches optional!
Did you know you can also use bento boxes to prep snacks for movie night? Here's a super cute Secret Life of Pets themed bento!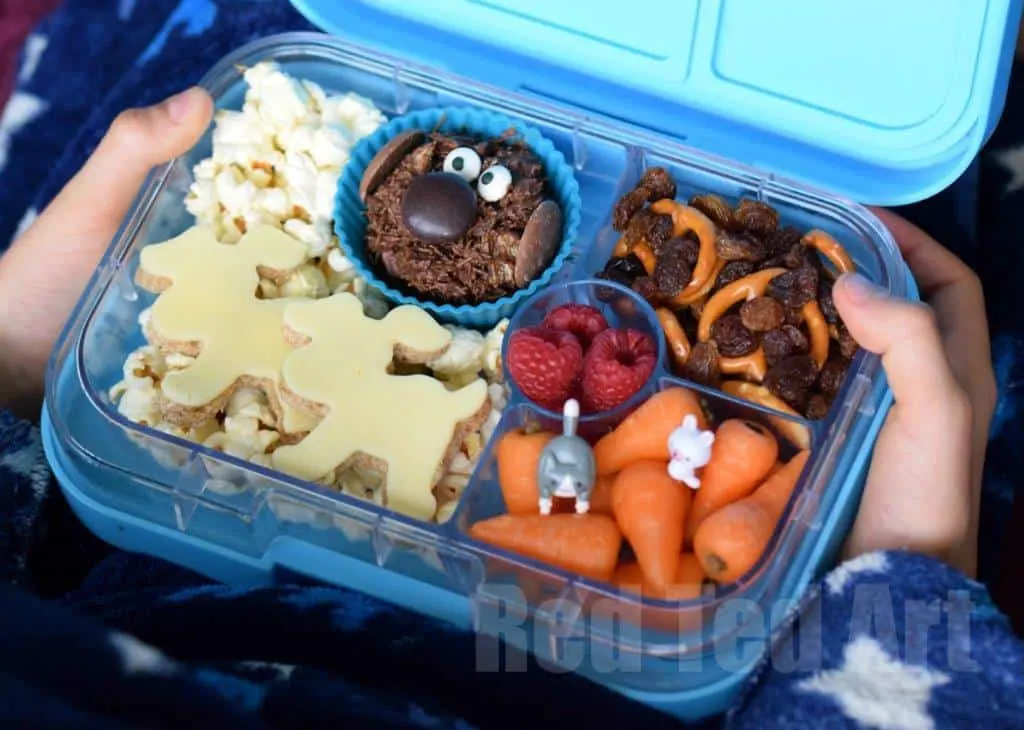 Here's one for sports fans–a soccer themed bento!
Is your kid tired of boring sandwiches? How about making an all Finger Food Lunch? You can pack your kid's bento compartments with veggies, dip, hard boiled eggs, chunks of cheese…you get the idea!
Make Any Lunch Box Fun with Creative Bento Ideas
Is your kid is dead set on that standard issue Spiderman lunch box? Carrying a traditional American lunch box doesn't mean you have to skip all the Bento style fun! You can still decorate your kid's plastic baggie sandwich with a silly face like this one I found by I Heart Crafty Things.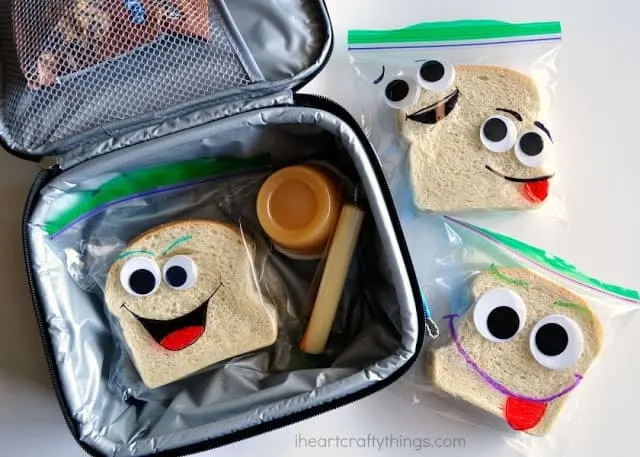 That's so cute! Or you could make a dog shaped sandwich using heart shaped cookie cutters!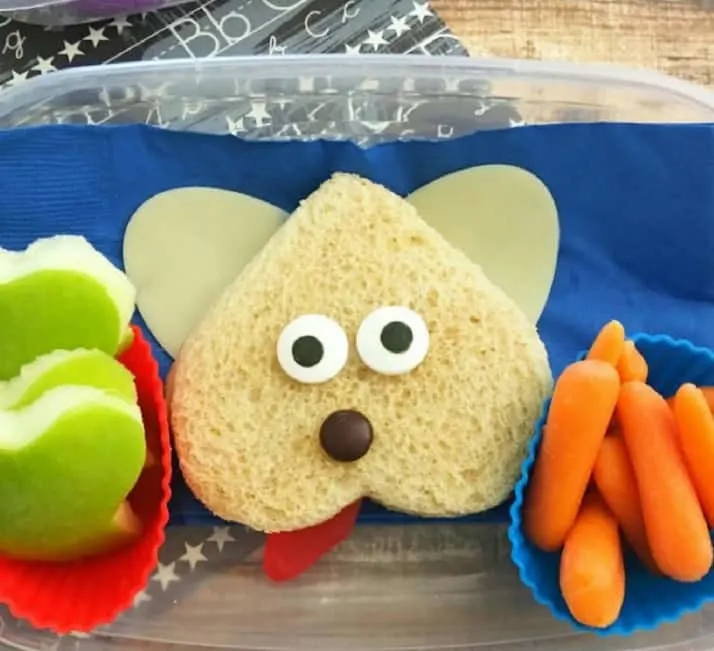 Or what about these totally "kawaii" donut apple slices?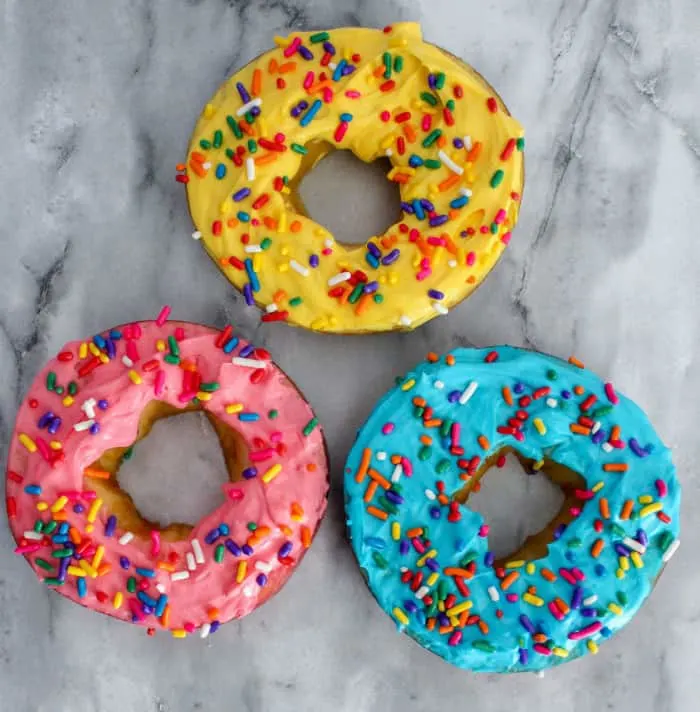 Of course it what's a bento lunch without a little sushi! Not that I'm going to pack raw fish in my kid's lunch box, but some of these faux sushi ideas (otherwise known as rollups) are pretty tasty!
Dole has a recipe for lunch box sushi using bread rolled flat, hummus and bits of veggies.
The Pioneer Woman has 5 sandwich roll ups that are pretty much faux sushi. They use tortilla shells for the base and all kinds of goodness for the filling. I think the pesto turkey looks awesome!
Types of Bento Lunch Containers
Want to buy your kid a bento box for their school lunch? Then you'll want one that can actually survive a trip to school in a backpack! This bento box designed for kids has six leak proof compartments in one "box" so your kid can't lose any of the parts. It's plastic, so you can easily toss it into the dishwasher.
If you're avoiding plastic all together you can opt for a Stainless Steel bento box. This one is so cool you might want to grab one for yourself!
Once the bento craze got to America you know we had to put our own spin on it! Now you can get Lunch Cubes and LunchBlox Sandwich Kits… which are just eco-friendly bento boxes without the Japanese sounding name. I do like how the LunchBlox comes with a custom Blue Ice freezer pack!
DIY Bento Box
You can also make your own bento style box from silicone baking cups placed in a regular plastic food container. I really like this idea because you know I'd never remember to wash the kid's lunch box out until right before I wanted to pack it! Baking cups are meant for baking cupcakes, so you know you're picking up a pack of 12, and you're bound to have a spare Tupperware type box in your cabinet somewhere…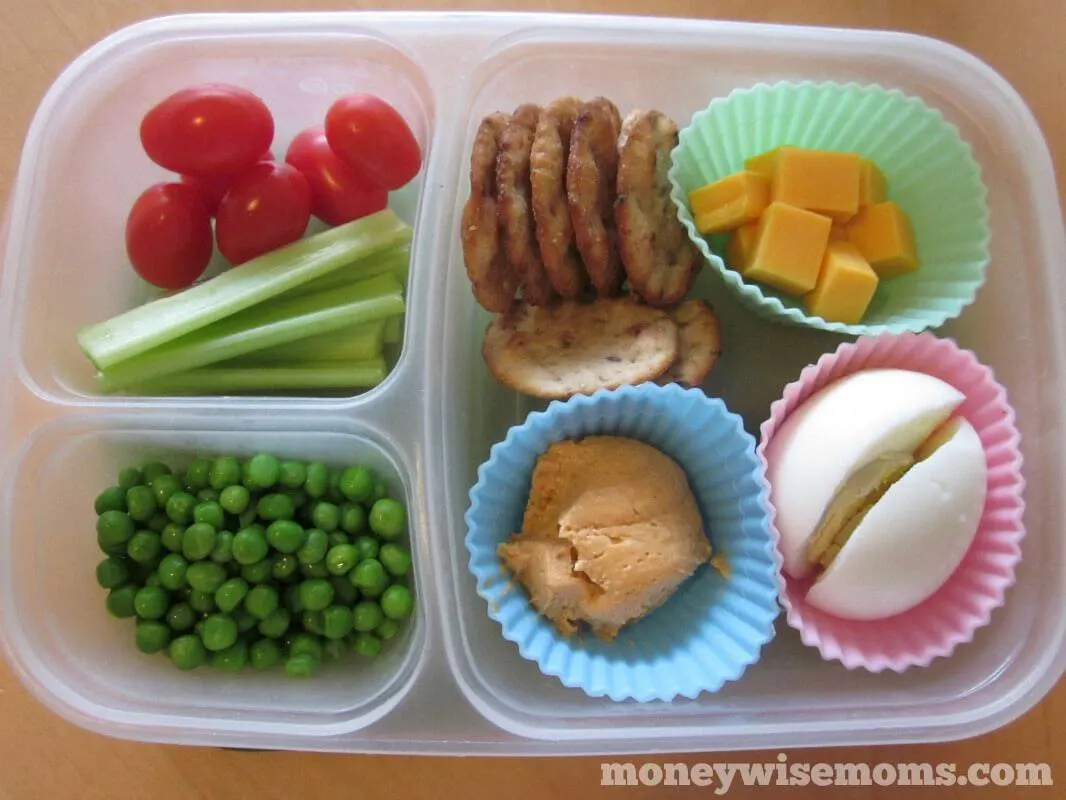 Tools of the Bento Trade
If you're really excited about creating fun Bento style lunches for your kids…but you're not an artist with a paring knife…you'll want to pick up a few tools.
This kit has all the cute sandwich and fruit cutters you'll need for a whole year of school lunch boxes! It even has silicone cups so you can section off any lunch box, bento style.
…or maybe you just want a set of sandwich stampers?