The kid is standing in mud up to his ankles and all excited about a frog we found. Me? I'm trying to think how I'm going to get those shoes clean again. Ug. Next time, we're going to Powder Valley.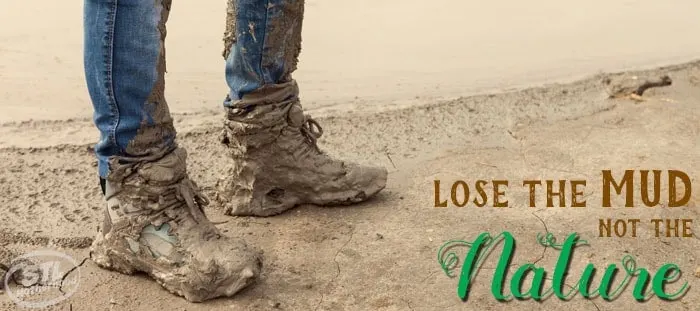 If you want to take the kids for a nature hike, but don't want to deal with the mud, dirt, dust and general ick that comes with nature, then head over to the Powder Valley Conservation Nature Center in St. Louis County. Tucked within the hills right next Hwy 44 and Hwy 270 near Kirkwood, Powder Valley is easy to get to for most anyone. It has awesome PAVED trails and a free nature museum for your kids to explore.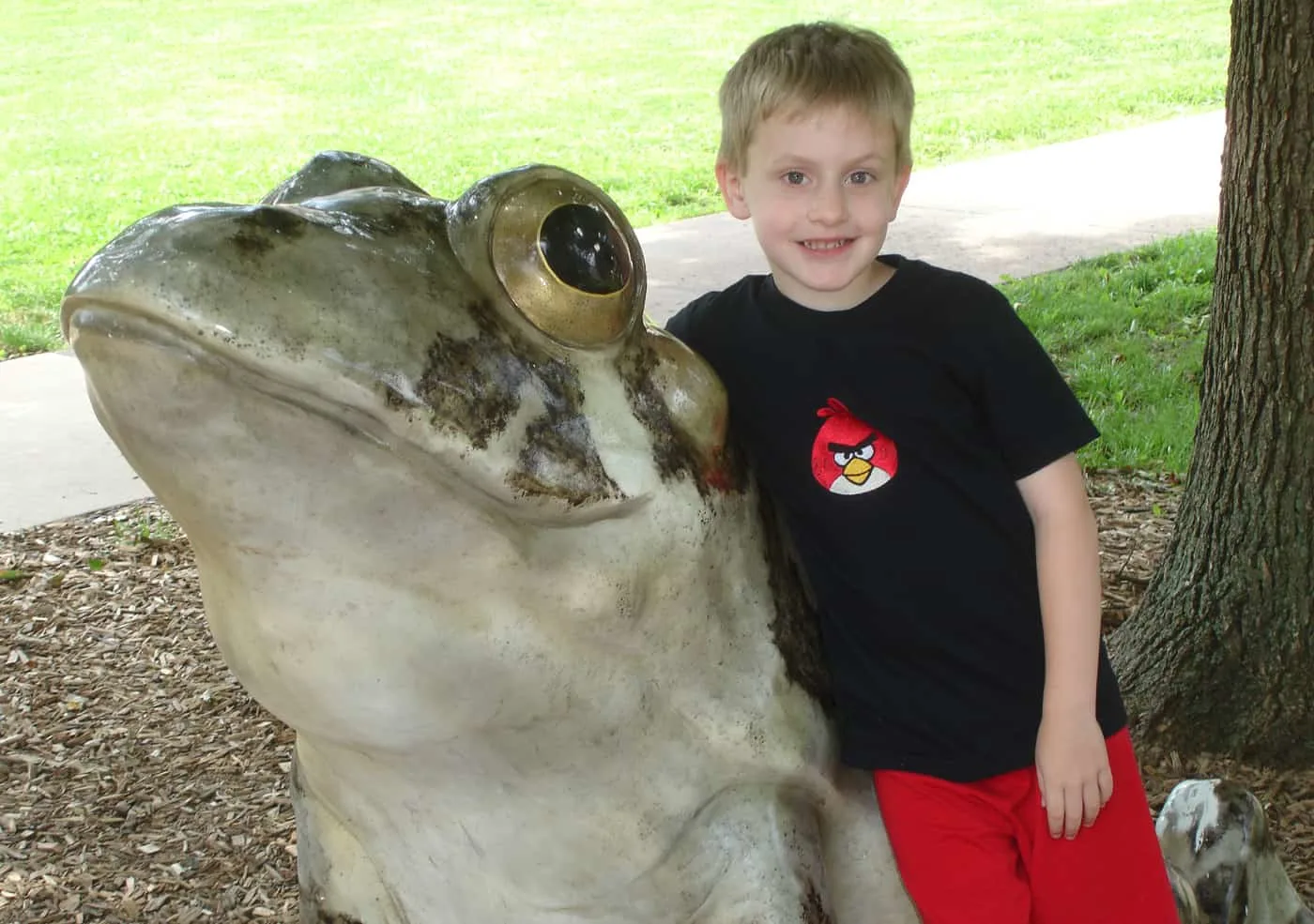 The nature center is run by the Missouri Department of Conservation. It's a mini-natural history museum with lots of hands-on activities for the kids. There's also a viewing area to watch the birds in the park and a library of nature related books.
If the weather is decent, you can take a hike one of three paved (yes, I said paved!) trails, but beware, ONLY the trail marked "handicap accessible" is flat. The others are SERIOUSLY hilly. Like 45 degrees, marching up a mountain, hilly. I did this trail once with a stroller…never again…never again!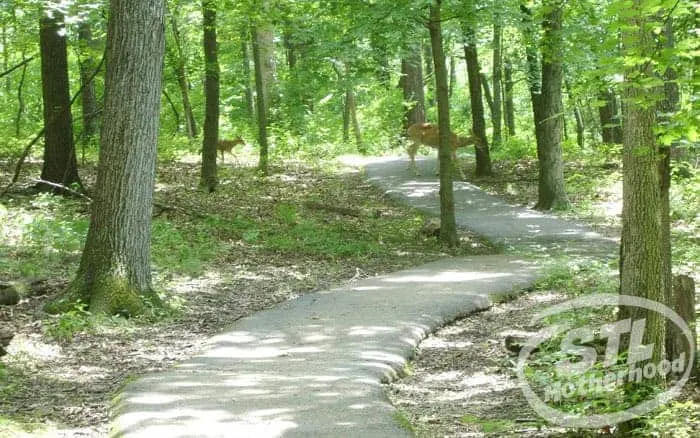 The park is open 8 am to 8 pm during daylight saving time, and 8a. to 6 pm the rest of the year. The Nature Center (the indoor bit) is open from 8 am to 5pm, but closed on Sunday and Monday. Blame the economy, they reduced hours during a big budget crunch in 2010–and never brought it back.
No Dogs Allowed
Please note: The park doesn't allow dogs on the trails, so leave Fido behind. Besides, you'll scare off the deer!
If you do happen to like mud and dirt and creeks, the nice paved trail crosses a beautiful shallow creek several times. The boys like to stop and skip stones when we hike here. Once we even brought a boat!
Looking for more free things to do in St. Louis? Here's a great list I put together!