My grandmother made a pretty awesome cheesecake that was super simple. I think it came off the wrapper from the cream cheese, but who cares? Awesome cheesecake is awesome. Today I'm going to be presenting a very awesome Cheesecake Pie on Show Me St. Louis sometime around 10am. That is, as long as I don't get snowed in…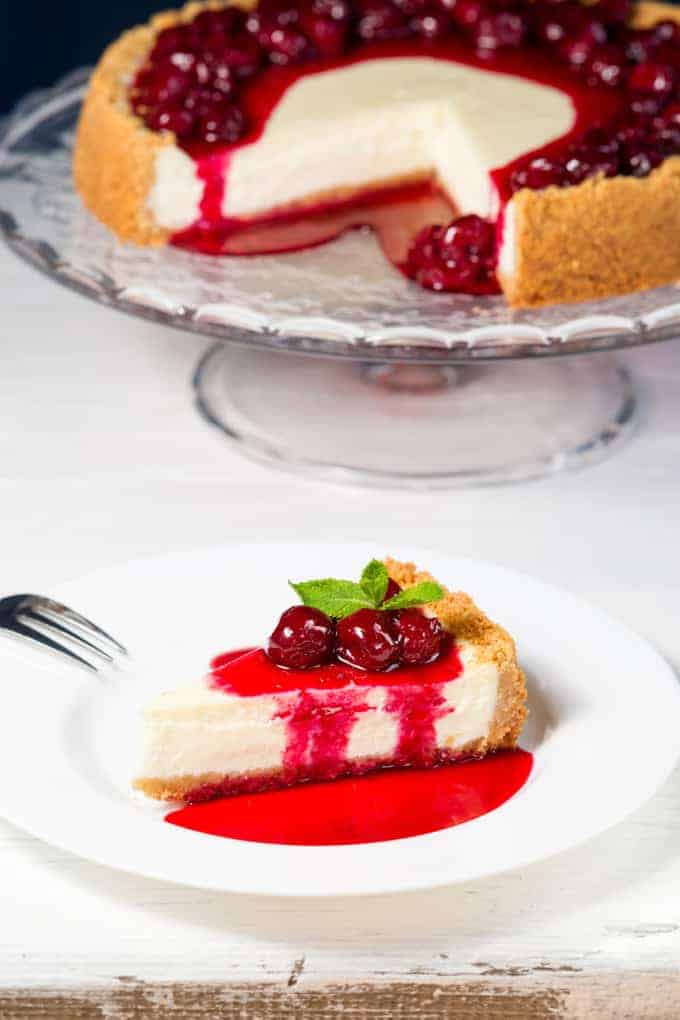 My partners at Wholly Wholesome asked if I would like to tell you about this pie, which is even better when served on one of their gluten free or organic frozen pie crusts. I've been testing a lot of prepared pie crusts in honor of National Pie Day on Jan. 23, seeking one that tastes as good as my mom's pie crust. My mom can knock out at homemade crust with her eyes closed, but mine are pretty awful. If I manage to get the dough right, I can't get it rolled out in one piece, resulting in a crumbly mess of a pie. Wholly Wholesome crusts save me a whole lot of trouble, and still taste homemade.
I was really surprised when I tested their gluten free crust–it tastes like a proper homemade crust! Which is great for all those moms who have to avoid gluten–or any of the top 8 allergens– for a member of their family. The gluten free crust is also free of dairy, eggs, wheat, peanuts or corn. All that's left is magic fairy dust. Or something, cause I don't know how they made it taste so good!
You can find Wholly Wholesome crusts at Dierbergs and Whole Foods. Keep your eyes peeled for the Chocolate Crust, I'm hoping THAT one hits our market soon!
This pie is great served up in a chocolate, traditional or organic crust. You pick!
Ingredients:
1 extra large egg
2 8 oz. packages of cream cheese
1/4 cup of heavy cream
1 tbsp. freshly grated lemon zest (optional)
1 tbsp. of pure vanilla extract
1/2 cup of unrefined & unbleached sugar
Directions:
Heat oven to 350°F.
Soften cream cheese in a medium bowl.
Beat sugar, eggs, heavy cream, vanilla and grated lemon zest in a small bowl.
Add beaten mixture to cream cheese and mix all together until well blended.
Spread into Wholly Wholesome crust.
Place in oven on center rack and bake for 40 minutes or until center sets.
Cool on wire rack for 30 minutes.
Cover & refrigerate for 2 hours or until chilled before serving.
Serve or refrigerate for up to 3 days. Keep refrigerated.
A note on this recipe: My kids didn't like the lemon zest, but it's still good without. You can also substitute 2 tablespoons of lemon juice if you don't have a zester.
Great topped with cherry or blueberry pie filling! Yum!
Another note…yes, that's a stock photo up there. I made a practice pie Tuesday while prepping for Show Me St. Louis. We ate it before I remembered to get the camera out…