Valentine's Day is all about hearts and flowers…and butterflies? Why not! This fun tissue paper craft can be done for Valentine's Day or anytime! And they really do look like stained glass when you're done. It's so simple, this craft can be done by kids of just about any age. Mitch was 5 the first time we made these–didn't he do a good job?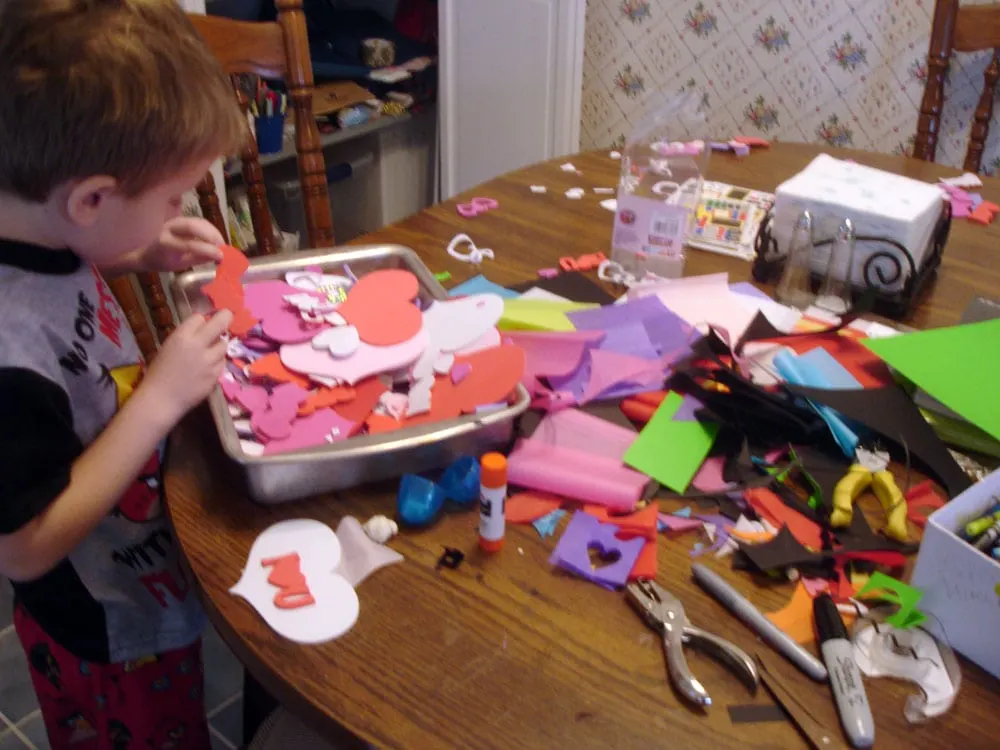 He made a bit of a mess, but that's what you get when you craft with little kids. Ok, I might have helped with the mess a bit…

Anyway, back to the craft!
What you'll need to make Tissue Paper Stain Glass
Many colors of tissue paper
Black cardstock
Scissors
Hole Punch (optional)
Glue Stick
White Crayon
Silver Sharpie (optional)
You'll need fairly heavy card stock to really block the light and colorful tissue paper–the kind used for gift wrap. We found a huge package of it at Hobby Lobby in the gift wrap section, but the card stock came from my scrapbooking stash. Of course you don't HAVE to use black paper–I think red or pink would be pretty festive for Valentine's Day!
We also used a silver Sharpie marker to add faces to the butterflies–hard to tell on these photos. If you use lighter colored paper, any marker would work.
The inspiration for this craft came from Pinterest (naturally) but I played around with it and made it a bit more simple.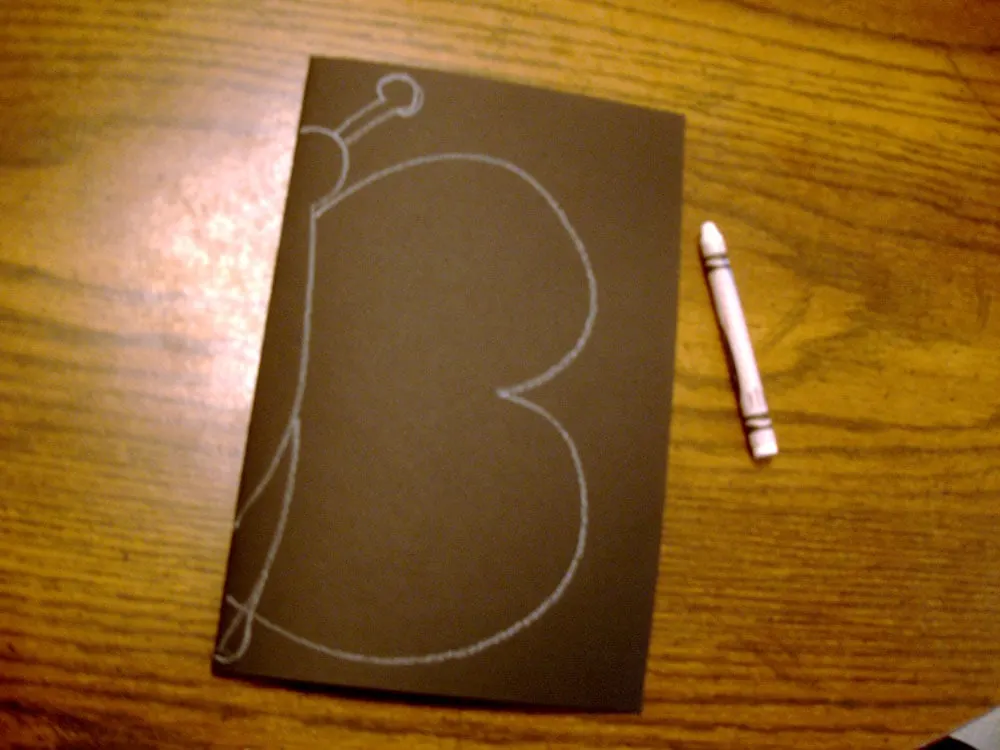 First trace a shape on the back of your paper using a white crayon. It doesn't have to be perfect, this is just a guide for cutting.
Then cut out the inside window–the space where the tissue paper will peek through.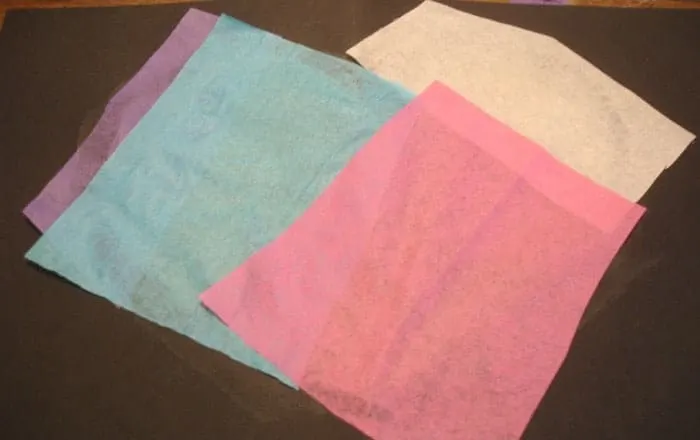 Next, fill the hole with layers of tissue paper. We used glue stick–and lots of it–to stick the tissue paper to the back side of the shape. Go ahead and overlap the tissue paper–when the light shines though you might get some cool color effects.
The last step is to trim the outer edge of the shape, leaving a nice thick border. You'll also be cutting off the extra tissue paper–see why neatness doesn't count on this craft?
Later we cut out tiny hearts and glued them on top. Mitch added glitter stickers to some of the butterflies.
When you're done, hang them on a window so light can shine through.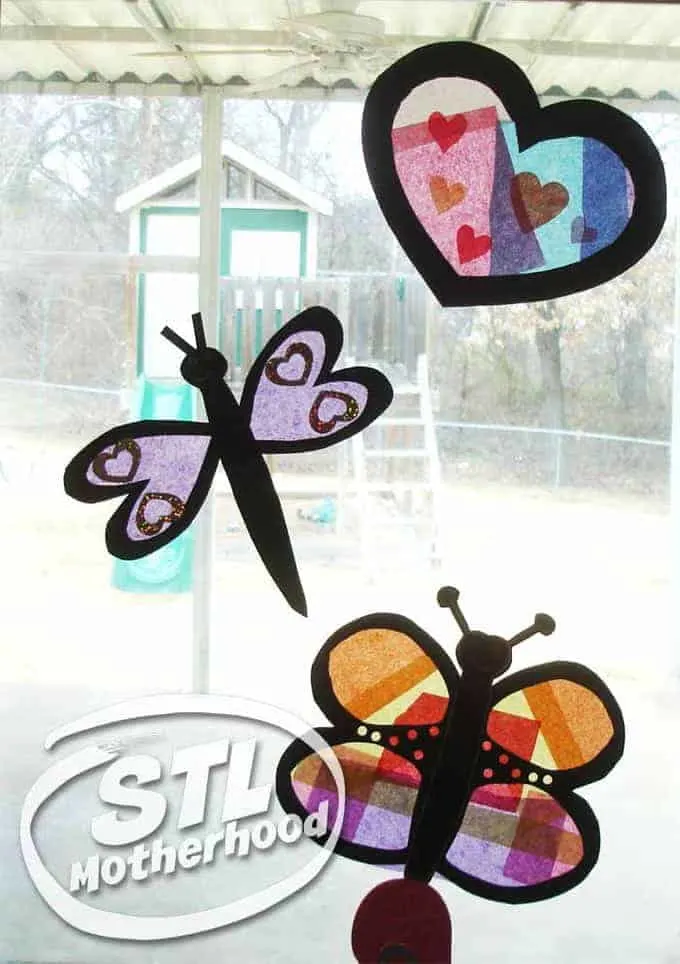 The technique also makes a fine butterfly or flower. I think at Easter we'll make some egg shapes to go with these spring butterflies.