Remember the best part of a snowy winter — sled rides! — with this cute popsicle stick sled you can make with the kids.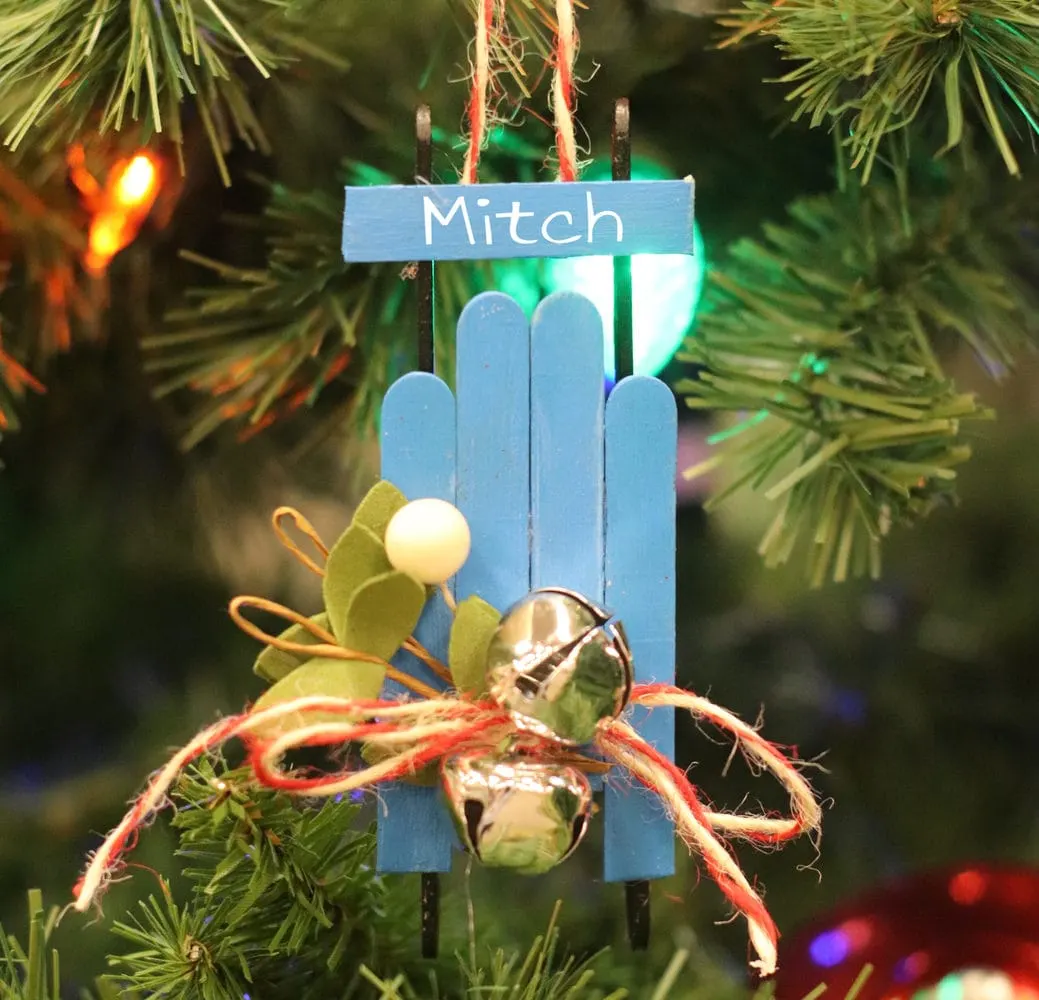 Popsicle stick sleds have been around for ages — we have one on our tree that Mitch's great-grandmother made for his dad when he was a little boy! I thought it would be fun to make a new one for Mitch.
Great-Grandma's sled used whole popsicle sticks…and honestly, I wouldn't be surprised if they had been saved from actual frozen treats.
No worries — you don't have to slurp down a box of Bom Pops to make this sled first…I mean, unless you really want to. Craft sticks are easily found with other art supplies at Target & Walmart or in the kid craft area at Michaels & Hobby Lobby.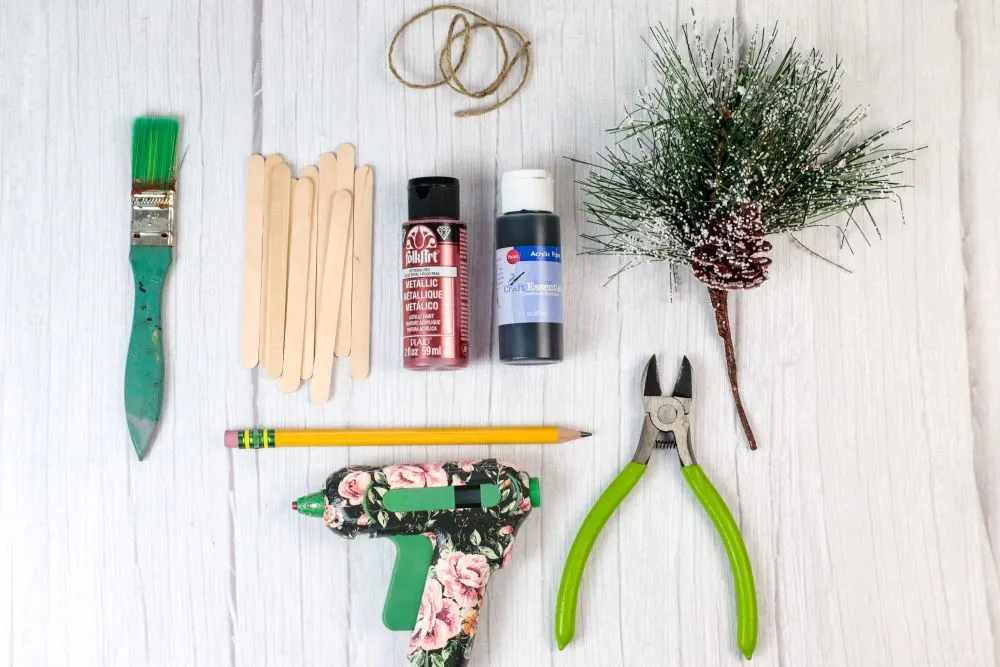 You can make this sled with regular white glue, but fast setting hot glue will make it go MUCH faster.
We used wire cutters to trim down the popsicle / craft sticks. Scissors aren't quite up to the task and a pocket knife will likely cause the stick to splinter. If you're make a whole bunch and have a band saw handy, you can break out the power tools!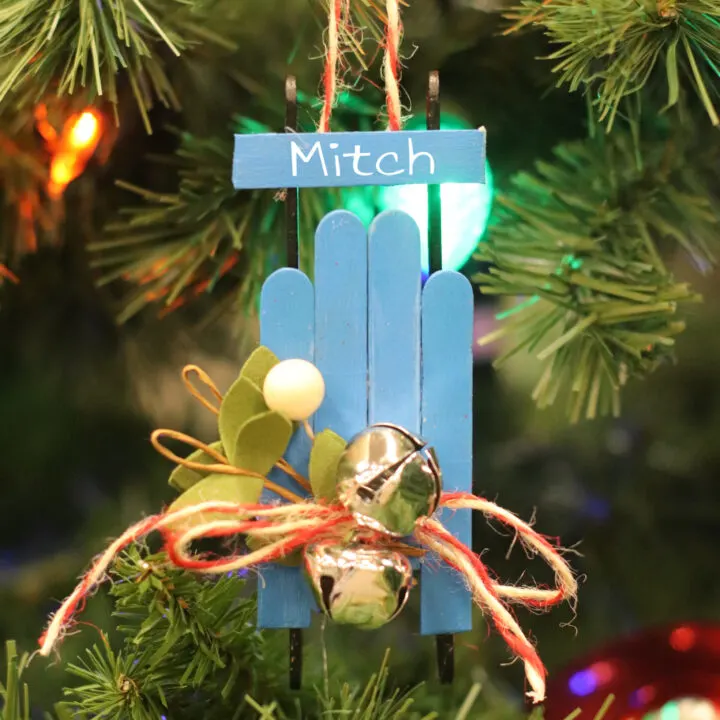 Popsicle Stick Sled
Capture warm memories of sledding with this adorable ornament.
Materials
Popsicle Sticks
Craft Paint
Ribbon
Festive Greenery
Jingle Bells
Ribbon/Twine
Glue
Tools
Brushes
Pencil
Wire Cutters
Scissors
Instructions
Use wire cutters to trim popsicle sticks to size:
Four 2 1/2 inch sticks, Two 1 3/8 sticks, One 1 3/4 inch stick (leave two sticks whole)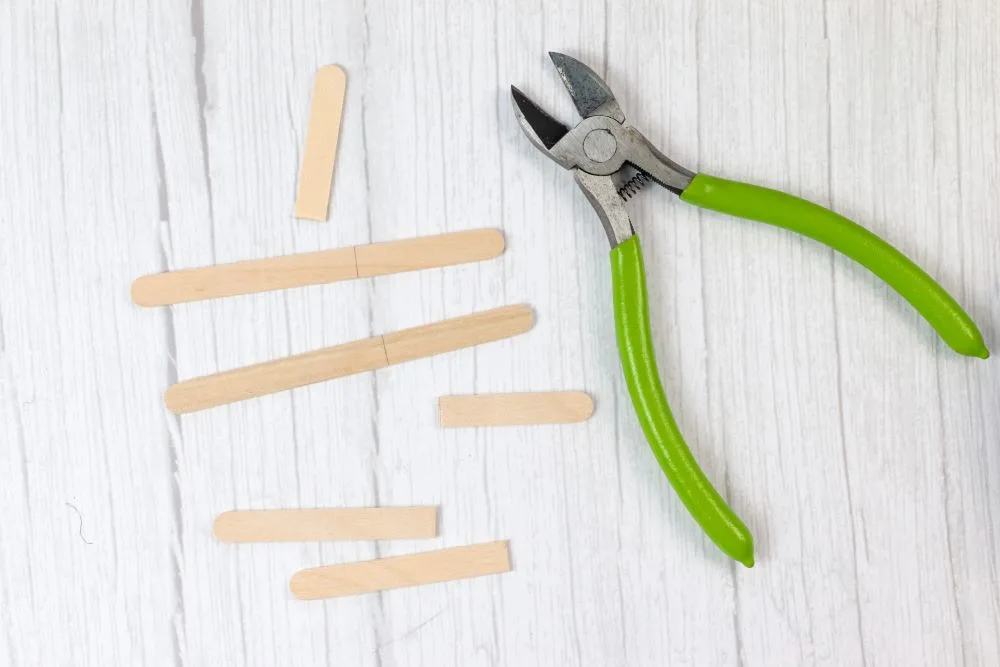 Paint the smaller sticks the main color of your sled (blue in the example).
Paint the two uncut popsicle sticks black or another dark color to become the runners.
Allow paint to dry.
Glue the sled together. Glue the four 2 1/2 inch sticks together as shown, with the middle two higher.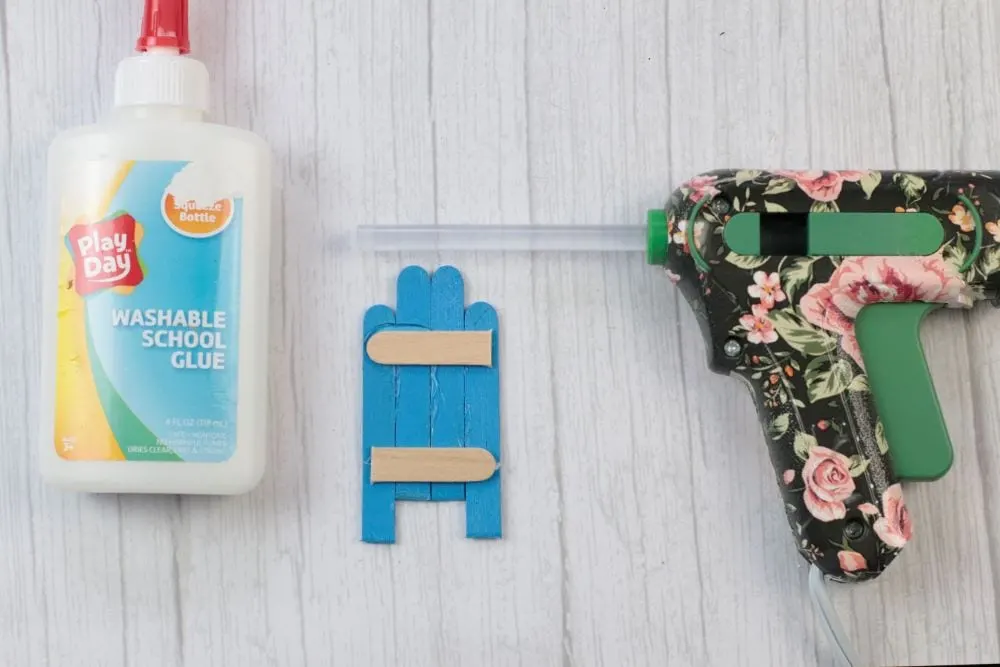 Attach cross pieces (1 3/8 sticks) to the back of the sled.
Allow to dry.
Glue runners to the remain cut stick (which is 1 3/4) as shown.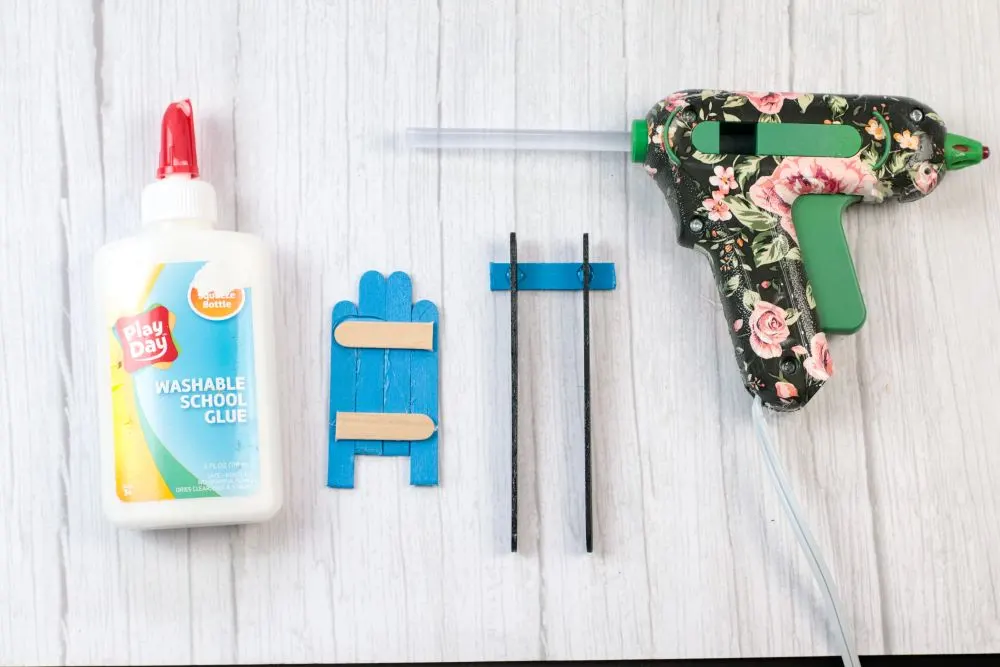 Glue runners to sled boards as shown.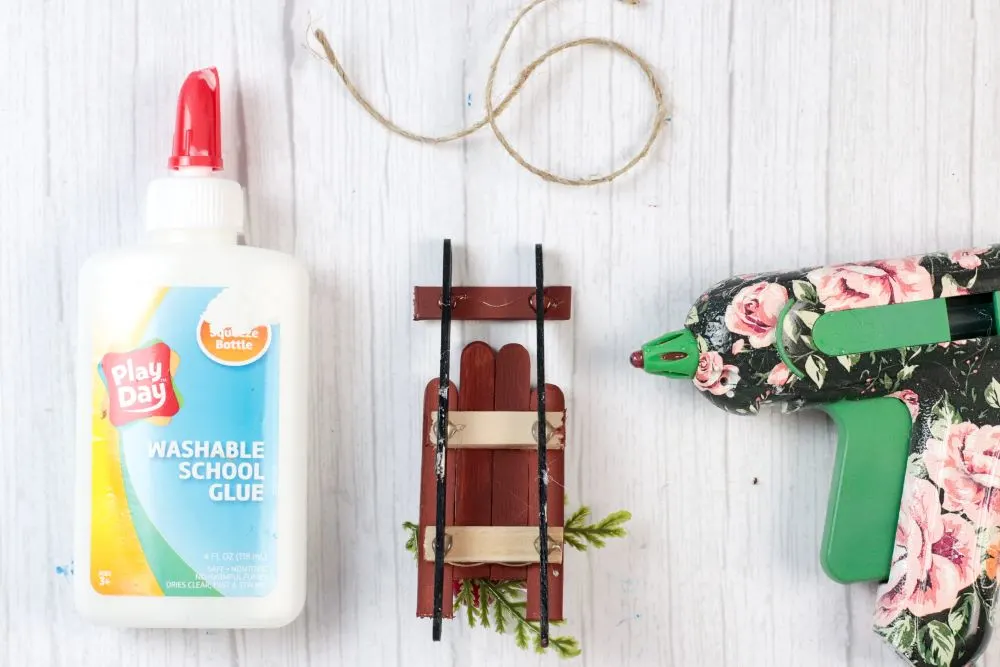 Allow to dry.
Turn sled over and add holiday decorations or write a child's name or year on the sled.
Finish with a loop of twine or ribbon glued to the top cross bar and hang on your tree!
Notes
Hot glue is much faster, but use care if crafting with younger children.