Did your grandmother ever give you a pot and a wooden spoon so you could "ring" in the New Year? I remember standing on my grandma's porch at midnight doing just that.
I don't know if we were celebrating the coming year or scaring off evil spirits with all that racket! ¯\_(ツ)_/¯
Say "see ya later 2022!" with a simple popsicle stick noisemaker. You can make your own by gluing jingle bells and sparkly tinsel to a large craft stick.
Ready to make some noise?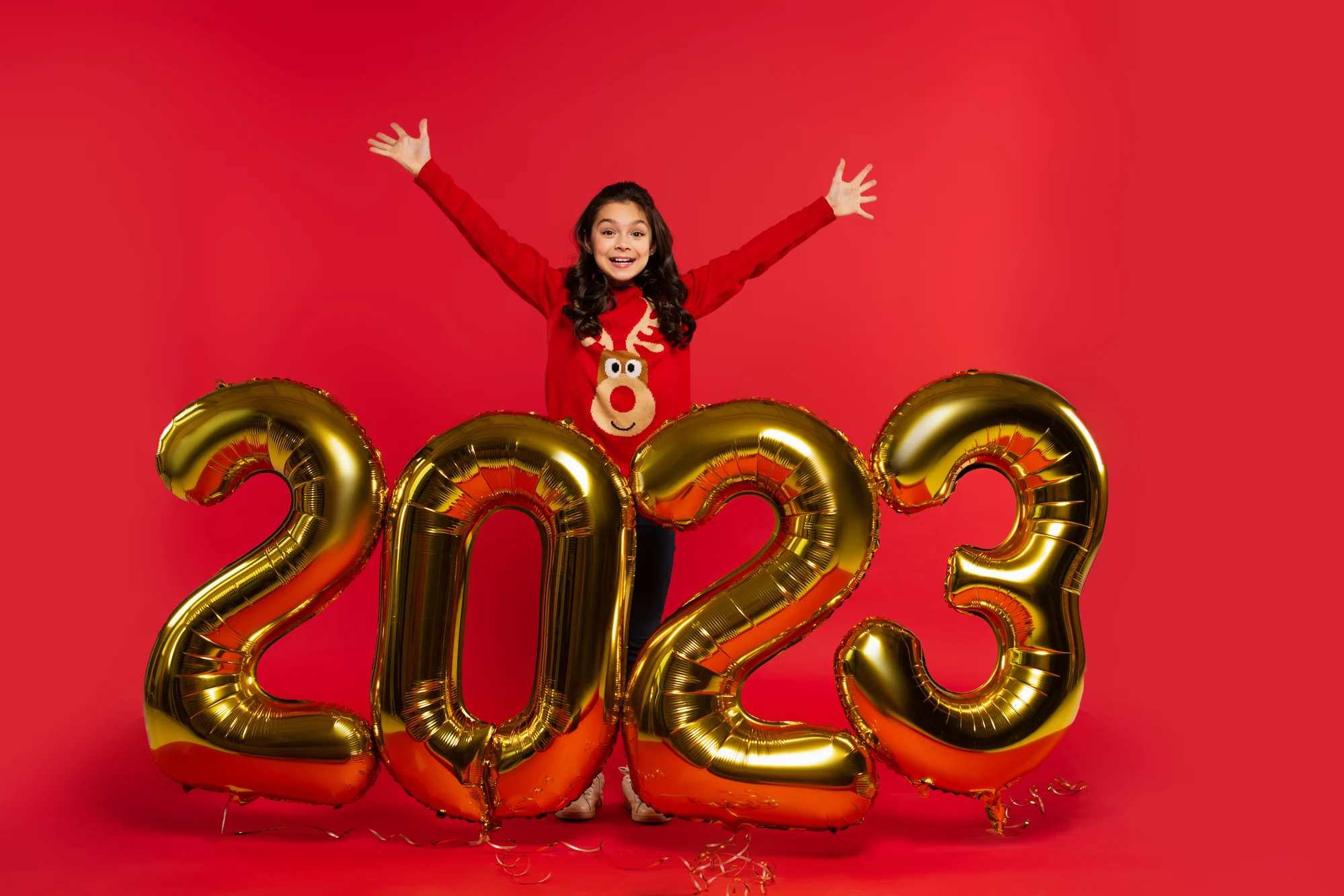 Craft a Jingle Bell Noise Maker
This noise maker uses jingle bells to help your kid literally "ring in" the new year. It's a lot easier on the ears than giving your kid a pot to bang on!
Feel free to add more jingle bells to make more noise.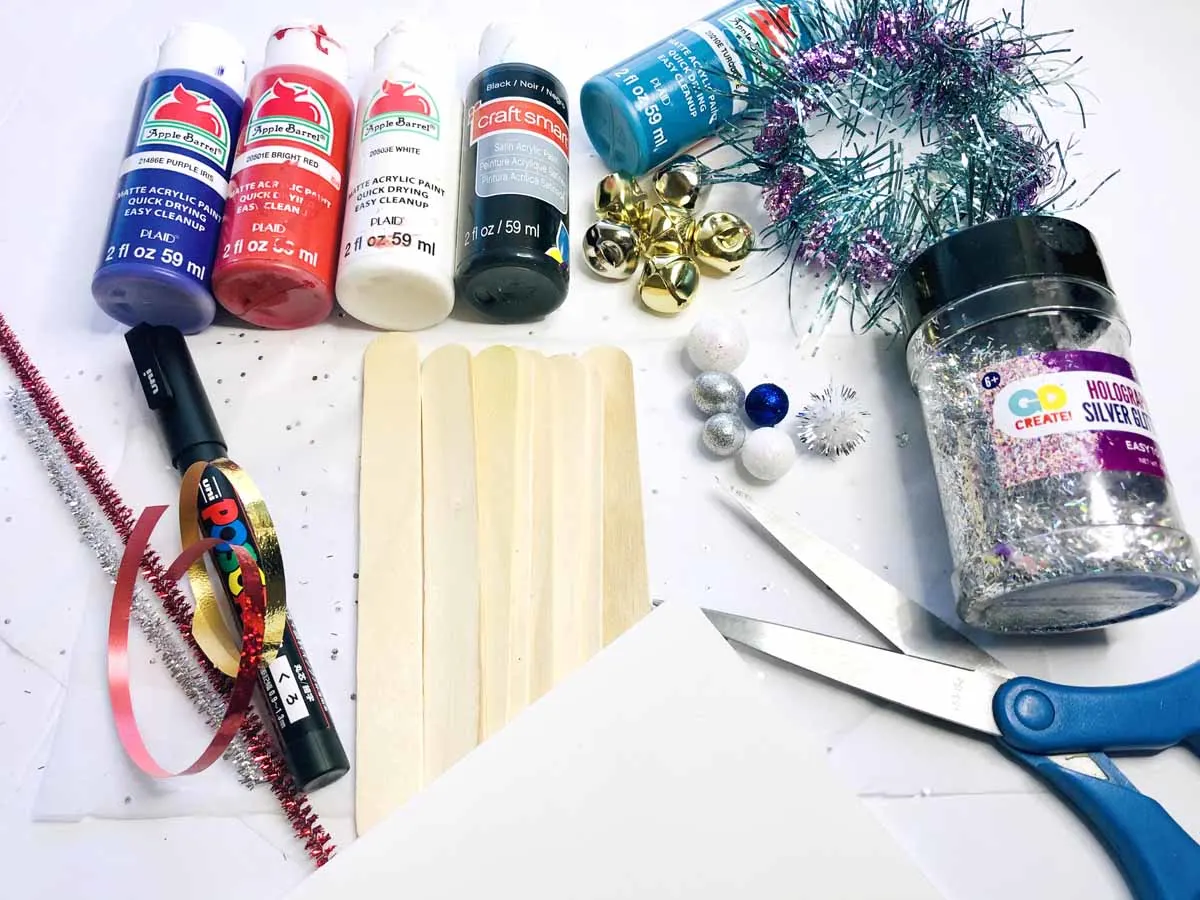 This is a great project for using up leftover Christmas craft supplies from making ornaments. There's no wrong way to make this!
Hot glue will work best for securing your jingle bells to the popsicle stick — remember, always use the right glue for the job!
Parents please note that this craft uses small parts that could pop off if played with vigorously. Keep tiny tots away from loose jingle bells, they are a choking hazards.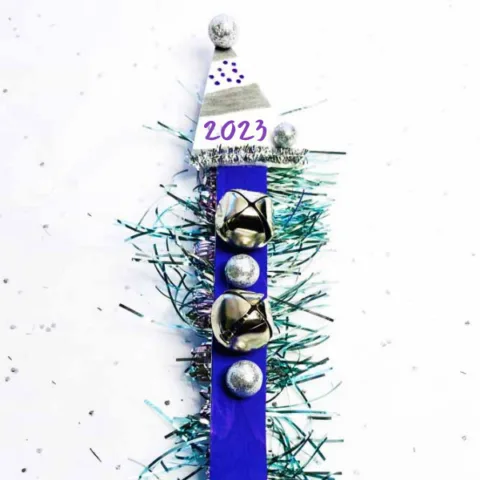 Popsicle Stick Noise Maker
Ring in the New Year with a DIY noise maker.
Materials
Jumbo Popsicle Stick
Jingle Bells
Acrylic Paint
Foam Craft Sheet
Markers
Pom Poms
Tinsel Garland
Hot Glue
Instructions
Paint the popsicle stick with acrylic paint.
Allow to dry.
Cut a triangle from the foam sheet to make a tiny party hat.
Decorate the "hat" using markers. We added stripes, dots and "2023" to our hat.
Use hot glue to add the hat, jingle bells and pom poms to the stick.
Add a piece of tinsel garland to the back of the stick with glue.