Dreaming about baseball season? So is Fredbird! He can't wait for the Cardinals to come back to Busch Stadium, so he's inviting all the baseball loving kids and their families to come hang out at Ballpark Village every Wednesday night until the home opener!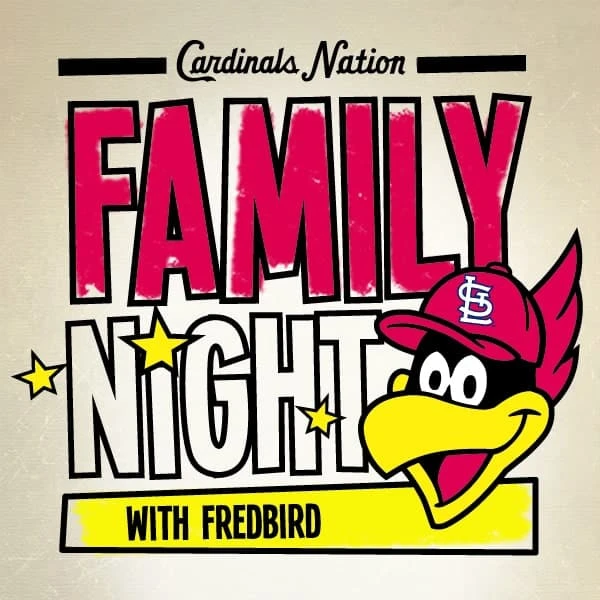 This is a sponsored post, but all opinions are mine–because who doesn't like a free meal for their kids?
Family Night with Fredbird happens every Wednesday night, from 5 to 9 pm, November to April.* Kids under 12 eat free (one free kid per adult meal purchased) at the Cardinals Nation restaurant at Ballpark Village, plus there are games and prizes throughout the night. Fredbird is on deck from 6:30-7:40!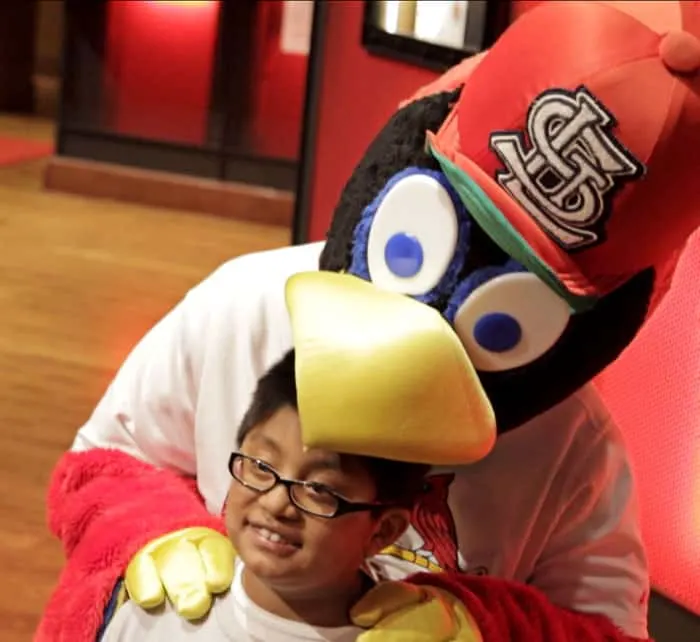 Cardinals Nation Restaurant is just one of the great places to dine at Ballpark Village, and it's still fun to visit when the Cards aren't in town. You can get just about anything from their sports inspired menu…from a World Champion Grilled Cheese to a Home Team Pork Steak, plus burgers, sandwiches and shareables.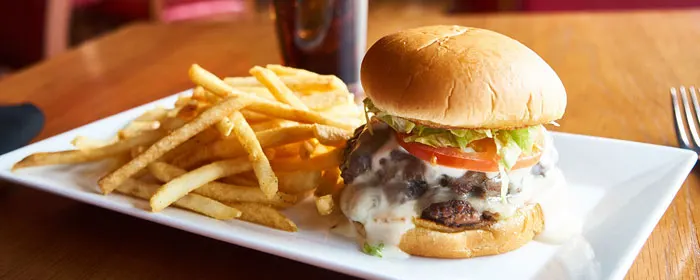 The restaurant is two-stories filled with Cardinals history and memorabilia…not to mention over 50 flat-screen TVs to watch…well, what ever sport is on when the Cardinals aren't playing! Once the weather warms back up, you can enjoy dinner on one of three patios.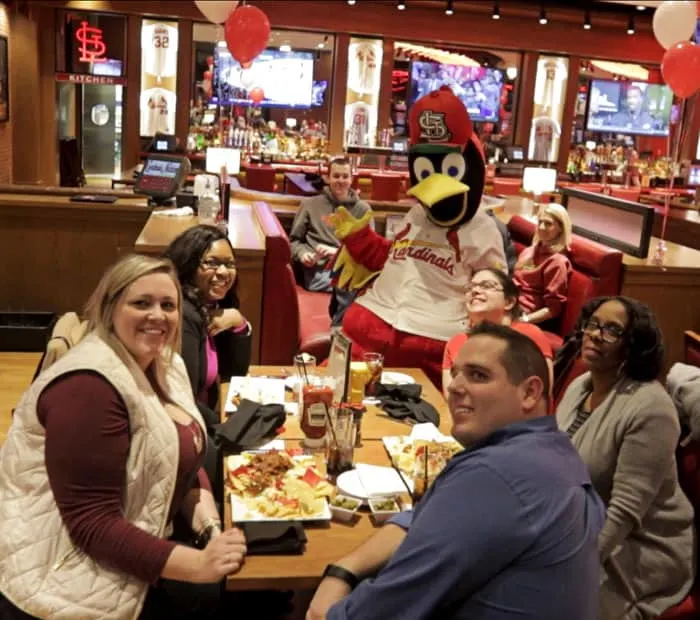 While you're in Cardinals Nation you can visit the Hall of Fame Museum–but you'll want to do that first because they're open from 10am to 6pm.
And don't worry about parking! You can get 3 hours of free parking at Ballpark Village on non-game nights! Click here for details.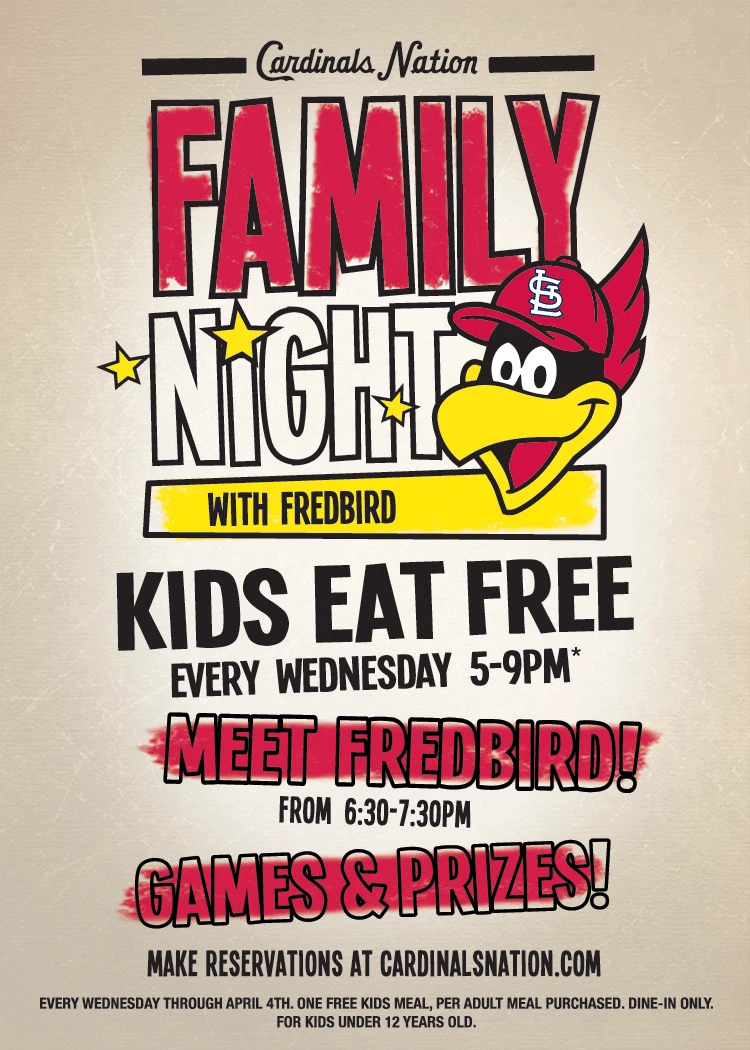 Here's a few Tips for taking kids to a Cardinals Baseball Game!