The Big Mac is turning 50 and you're invited to the party!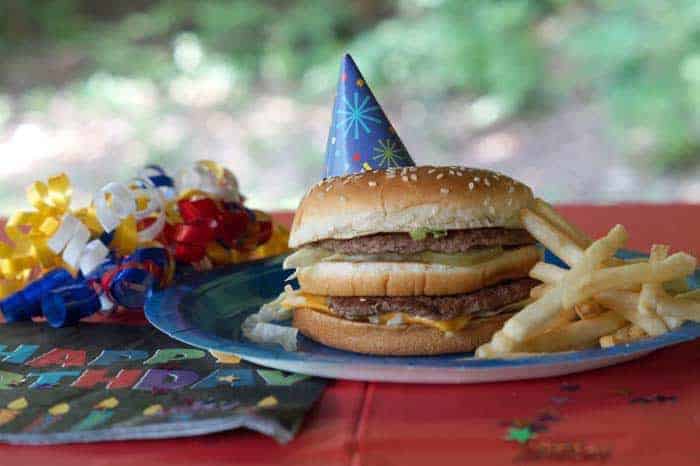 It's not everyday an icon like the Big Mac turns the big 5-0, and to celebrate McDonald's is handing out a free MacCoin with every Big Mac sold in 14,000 participating restaurants starting at lunch time Aug. 2nd (until supplies run out, of course.)
Psst: this post is sponsored by McDonalds, my drive through of choice!
McDonald's will give away 6.2 MILLION MacCoins around the globe! Starting Aug 3rd, those coins can be redeemed for a delicious Big Mac all over the world–and right here in St. Louis–or you can keep it as a collectible and tell your kids how you were there when the Big Mac turned 50.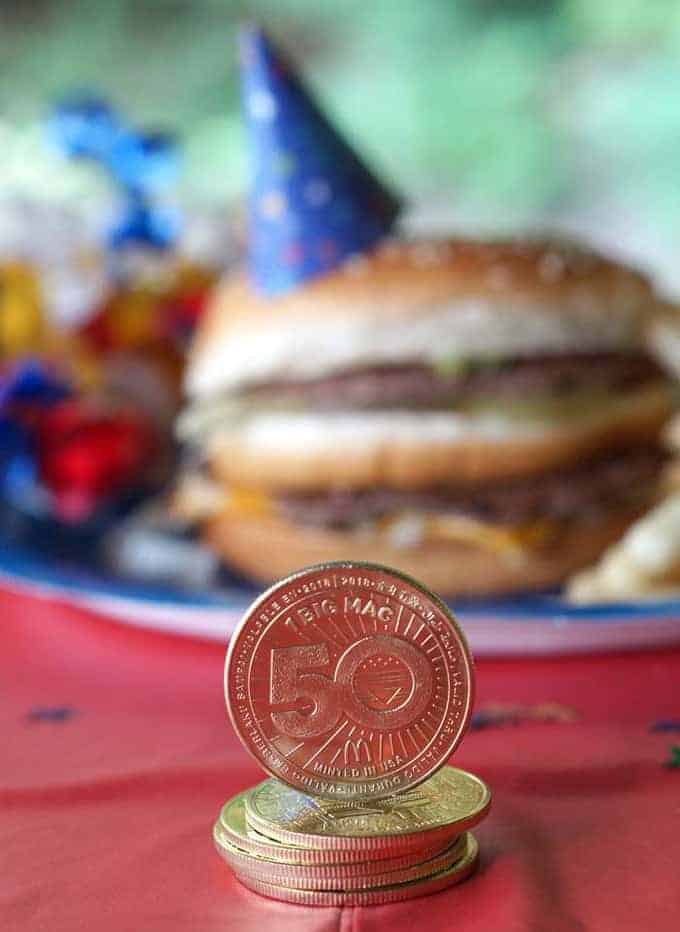 Big Mac's Birthday
The Big Mac was invented by a McDonald's franchise owner in Pennsylvania. It was such a hit with customers it was placed on the national menu in 1968, and we've been craving them ever since!
"When my great-grandfather Jim Delligatti invented the Big Mac at his grill in Uniontown, Pennsylvania, he just wanted to make his local customers happy," said Nick Delligatti, fourth-generation McDonald's owner-operator and great-grandson of Jim Delligatti, the inventor of the Big Mac. "August 2 would have been my great-grandfather's 100th birthday, and I believe he would be very proud knowing his humble sandwich has made such a lasting impression that people all around the world can enjoy it wherever they find a McDonald's."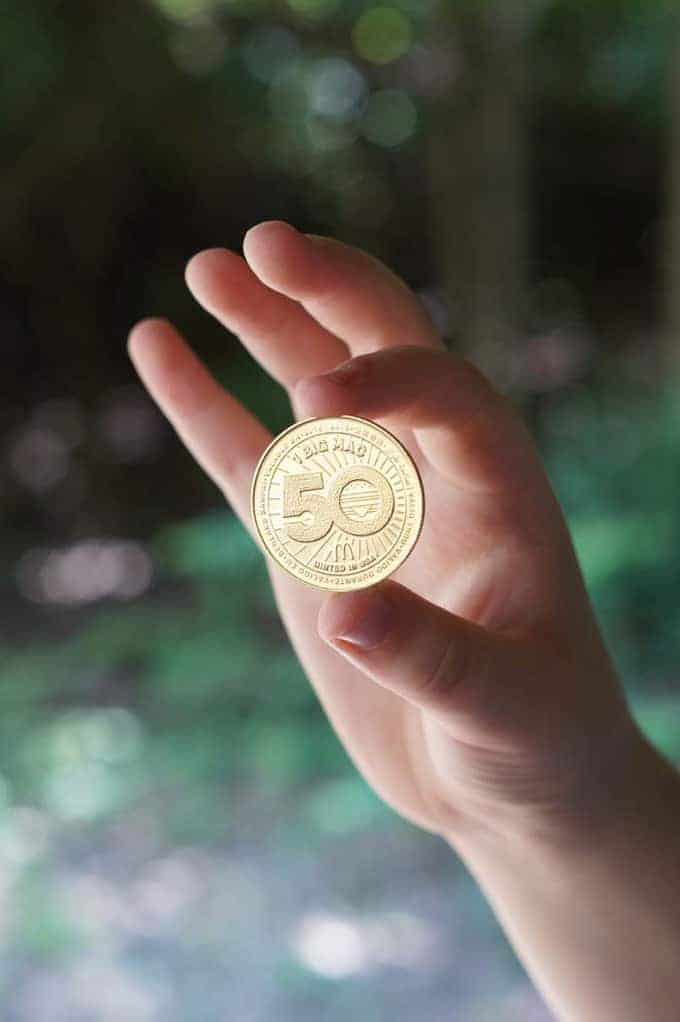 What's a MacCoin?
So why a MacCoin to celebrate? The Big Mac has become such a global icon that The Economist created the Big Mac Index, a lighthearted economic tool to compare the purchasing power of different international currencies year after year. Click that link and see how the British Pound stacks up to a US Dollar…in Big Macs.  
We're celebrating 50 years of Big Mac by creating a global currency—MacCoin—each one worth a free Big Mac around the ?, with 5 collectible designs for 5 legendary decades. Starting August 2, collect your own MacCoins when you buy a Big Mac while supplies last. #BigMac50 pic.twitter.com/xn8Z9GNLSp

— McDonald's (@McDonalds) July 29, 2018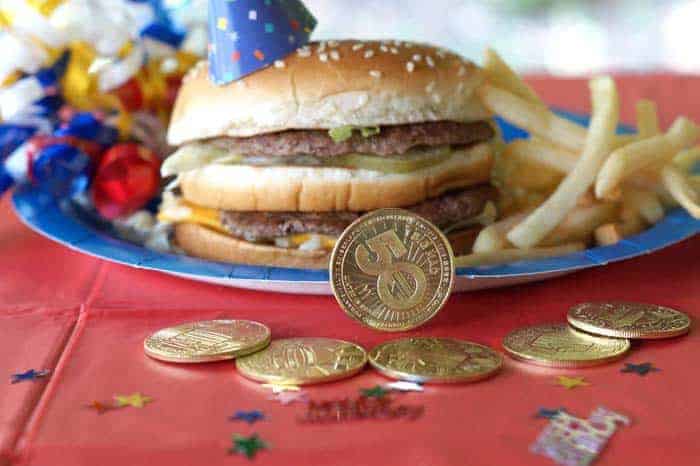 A Coin for Every Decade
The commemorative MacCoins have five unique designs, each representing a decade of Big Mac awesomeness.
·       The

'

70s: F
lower Power
·       
The '80s: Pop Art
·       
The '90s: Bold and Abstract
·       
The '00s: High Tech
·

       
The '10s: Social Media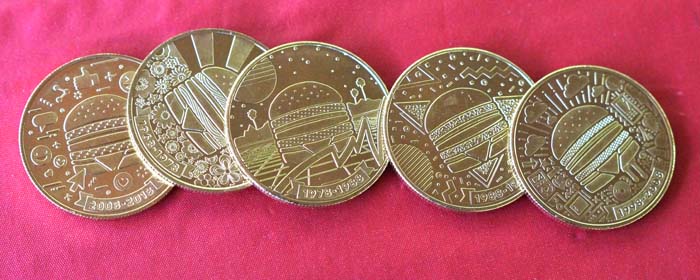 Of course these coins don't have any cash value, but they are worth a tasty Big Mac at your local McDonalds, across America and in 50 countries around the globe. Not a bad party favor if I say so myself.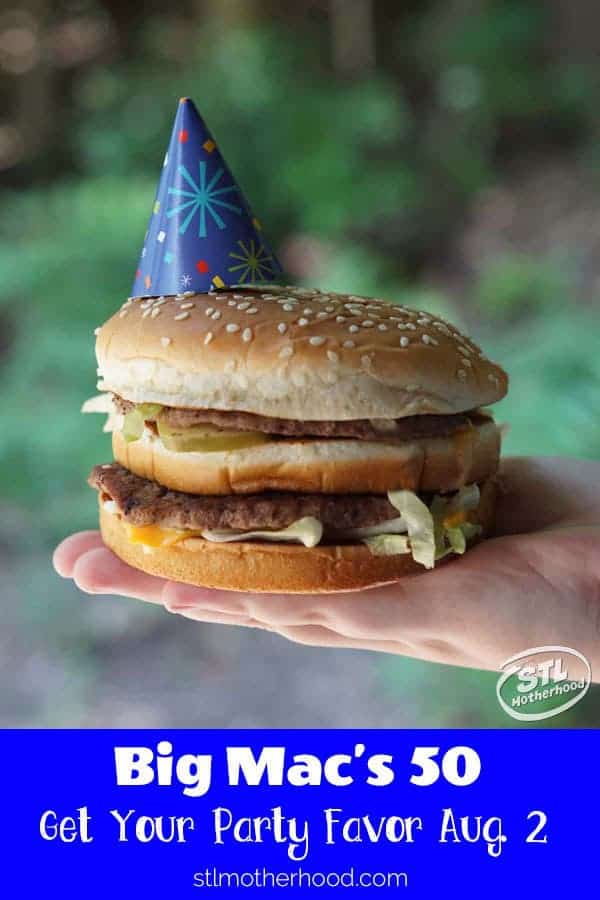 Here's a little legalize for you:
Coin is valid for one (1) free Big Mac on a future visit to a participating McDonald's in the United States and other participating countries only. Visit playatmcd.com/BigMac50 for a list of participating countries. Expires 12/31/2018. One-time use. Not valid with any other offer, discount, coupon or combo meal. No cash value. Limit one free Big Mac per person per visit. Coin may not be auctioned, sold, or duplicated in any way. Valid when product served. May not be valid for custom orders. Void where prohibited.