Tired of the kids bouncing off your walls? I've got a better idea: let them bounce around Monkey Joe's fabulous collection of inflatable slides, bounce houses and obstacle courses instead!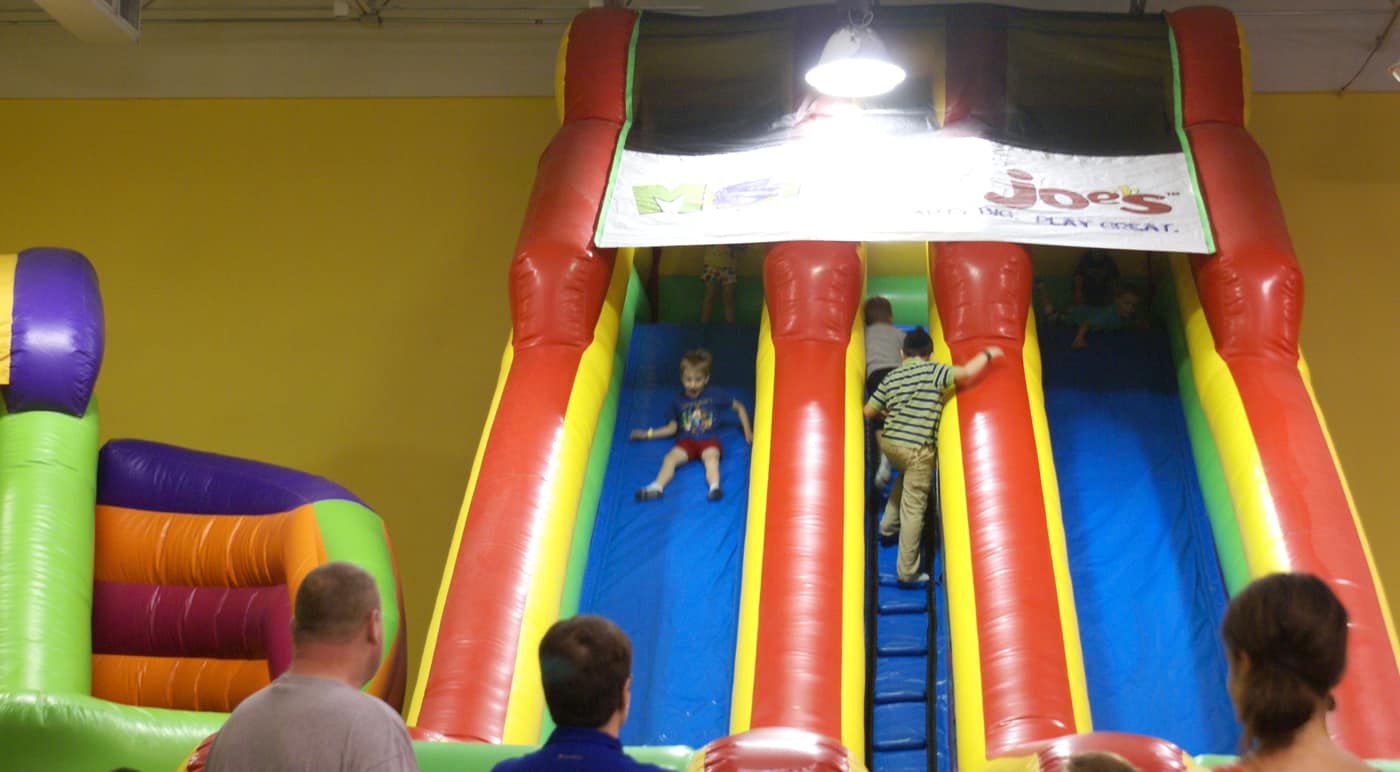 What is Monkey Joe's?
I'm not sure what you call a place like Monkey Joe's. Is it a gym? A fun center? A magical playland full of inflatable goodness? Or how about a play emporium? Yeah, it's all that and a bag of chips.
They have a dozen or so inflatable bounce houses with obstacle courses and giant slides. You can bring your kid solo, with friends, or plan to host your next birthday party here.
*Psst: here's 11 more indoor places you can play in St. Louis!*
Who can play at Monkey Joe's?
It's for active kids from toddler size to age twelve. Kids over 12 aren't allowed here, but frankly, most tweens don't want to be caught dead actually enjoying something as fun as a bounce house. Silly children. They grow up too fast!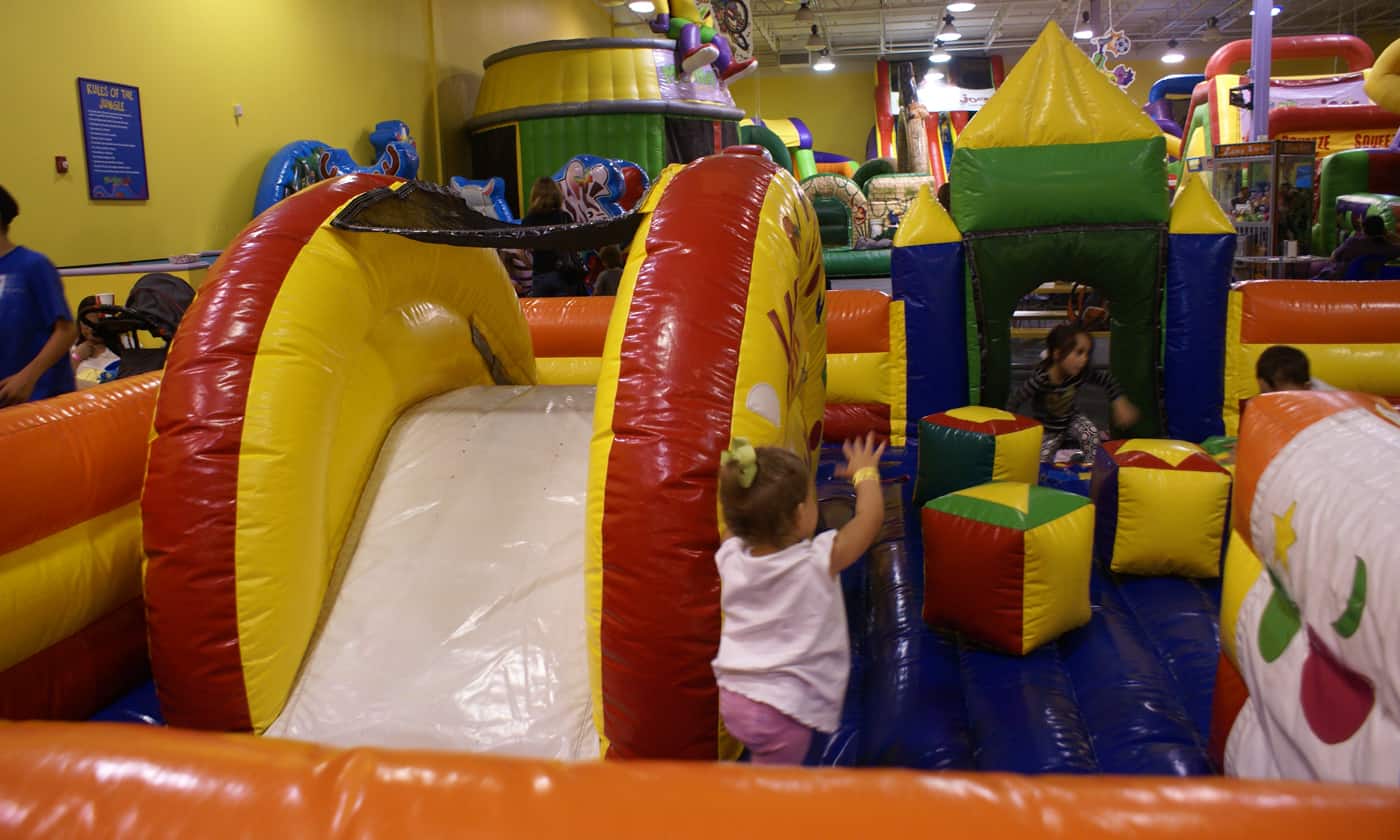 The last time we visited Monkey Joe's is was a rainy summer day–which meant half of St. Louis had the same idea and play inside! But even with the crowd, lines moved quickly.
If you have smaller kids, please be aware that bounce houses can wind up kids and sometimes they get rowdy. Sadly, children do not always remember their manners! Make sure you have your kid's back–don't let those older kids push them out of the way or let little kids cut the lines. Staff members were concentrated at the more popular inflatables, so they don't see everything.
If you're coming with an older crowd, you can let the kiddos play on their own and enjoy the parent's lounge area. There's only one door at the front, so you can watch it from the lounge.
Monkey Joe's Pricing
Prices are $9.99 during the week and $10.99 during the weekends. Kids under 2 (if they're playing in the toddler zone) are $5.99. Adults and kids under 2 who aren't bouncing are free.
You can check out my full review over at Play St. Louis for more details.