The last thing I want to do on the day after Thanksgiving is cook…or fight through traffic at the mall for that matter. But what I DO want is to spread is a little love, kindness and hope. And of course….noodles!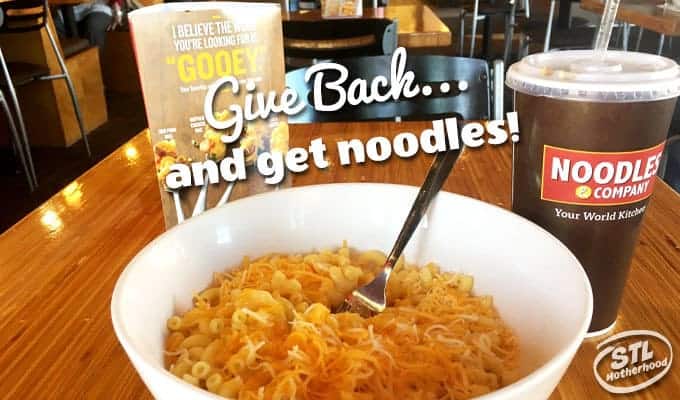 This post is sponsored by Noodles and Company, which is hosting a very special Give Back event–and offering one of my reader's a free dinner for four! (More on that in a sec.)
Noodles and Co is offering a free meatless entrée to anyone who brings in at least one full-sized unused personal care item on Black Friday from 10am to 3pm. That's soap, shampoo, lotions, toothbrushes, feminine products, baby formula and diapers. They'll take all your lovely donations and give them to the St. Louis Area Foodbank for people who need a little help this holiday season.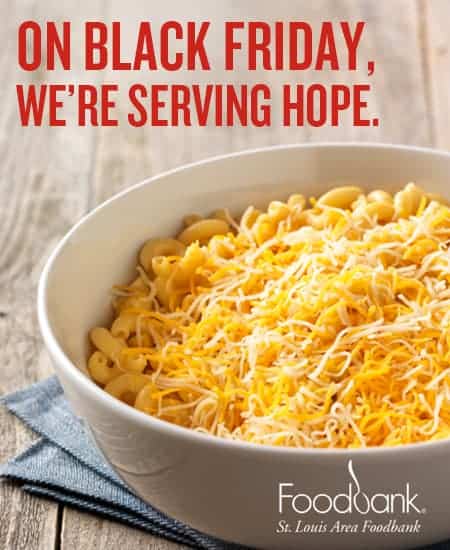 To give back, just visit a participating Missouri Noodles & Company location on Nov. 24th from 10AM – 3PM with your donation and you'll receive a free meatless entrée. It's a free meal for you, a little hope for those who need it.
*The offer is limited to one entrée per person and each guest must have at least one item to donate to receive the free entrée. Valid only at participating Missouri Noodles & Company locations 11/24/17 from 10am-3pm.
In addition, all seven locations will be opening 30 minutes early, at 10 a.m., to give early bird shoppers a break to refuel and give back to those most need this holiday season. Cool, huh?