My kid grabbed a lab coat and dived into the Magic House's newest exhibit, the Emerson STEAM Center. He was super excited to be the first kid to take the new Science Lab for a spin!
(Did you know the Magic House has free days? More info here!)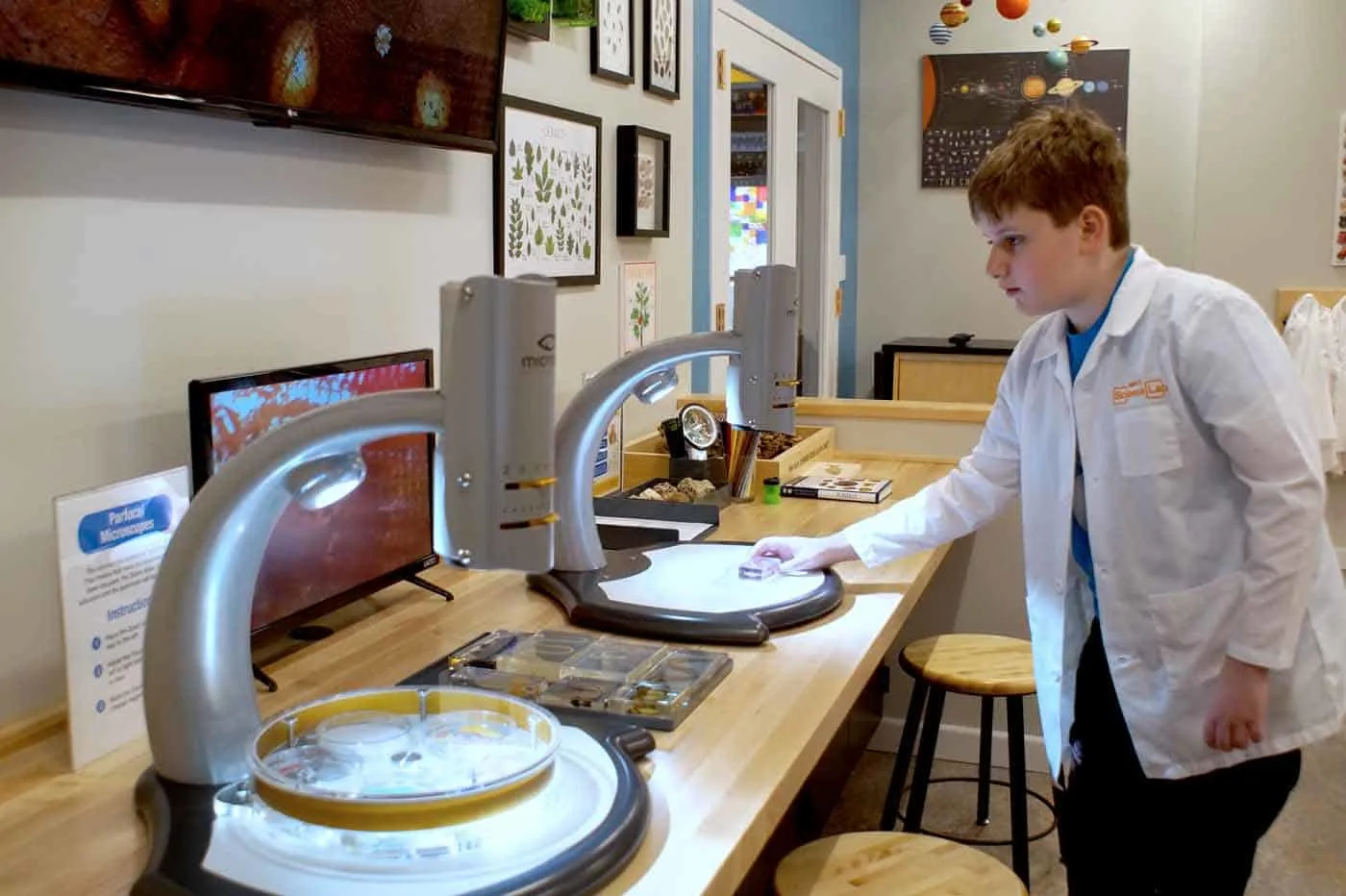 The STEAM Center builds on four of the House's popular exhibits: the Make-it Workshop, the Art Studio and Future Play. The last component is a brand new, state of the art Science Lab.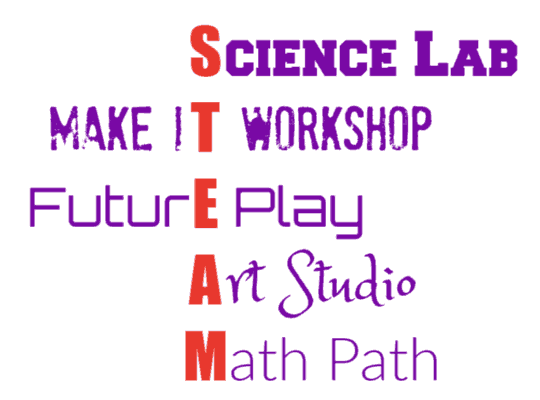 Break out the Hard Hats
They needed to do a little remodeling to pull it off though. The Math Path, located near the Children's Village was extended down the numbered steps into an area formerly occupied Goodnight Moon and a reading nook.
Goodnight Moon was moved upstairs to the little kid's area, Wonder Works. An art table full of building shapes was pulled out of storage to replace the seating area.
Kids can now measure themselves in inches, centimeters and…LEGO Bricks in this new area! (Mitch is 165 LEGO Bricks tall.)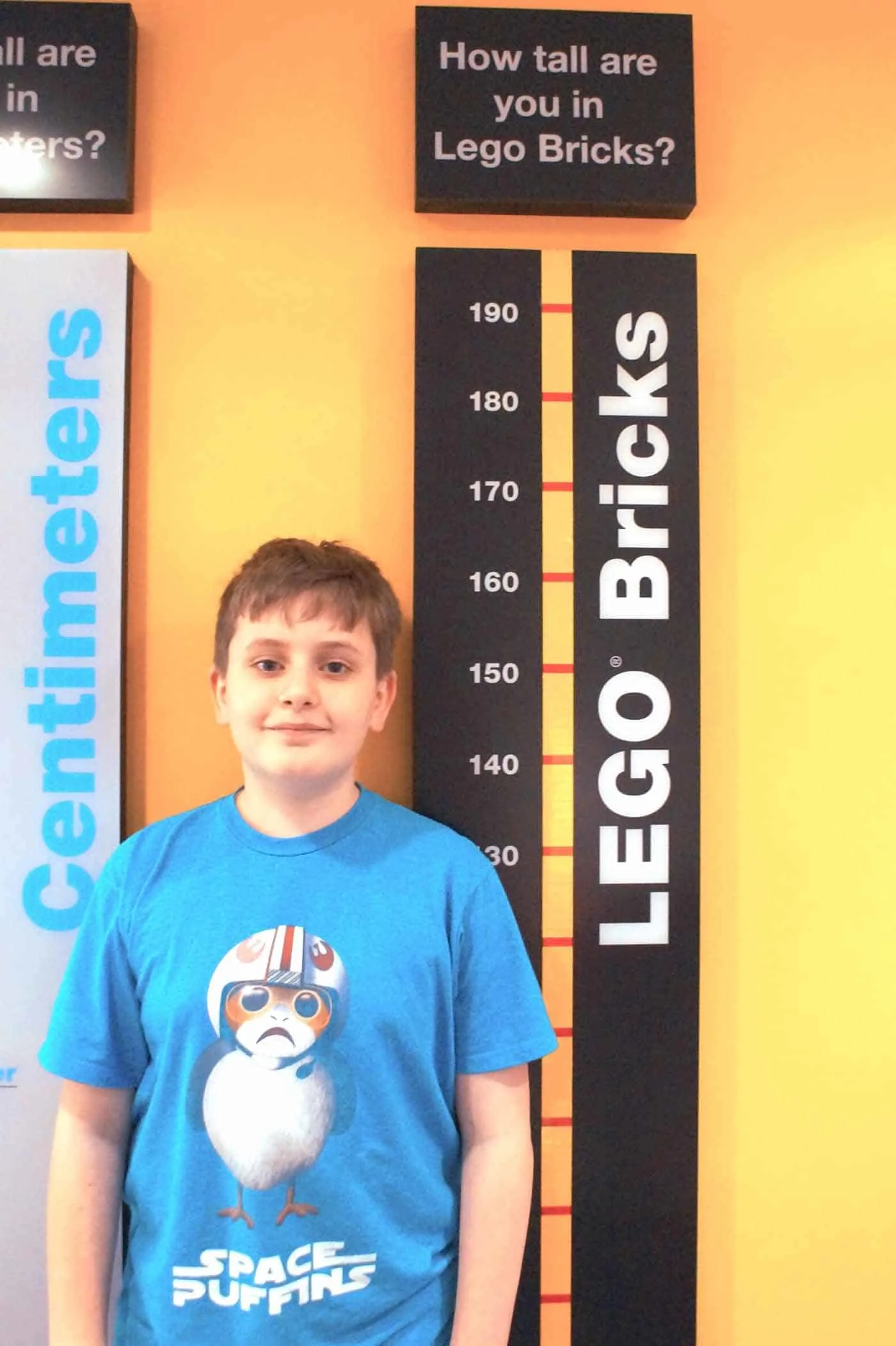 I was wondering where they found space for a science lab–and no, it's not that new construction going on in the parking lot. THAT's going to be a hallway connecting the North & South lower levels. By this summer you'll be able to walk from the Star-Spangled Center to the STEAM Center without having to backtrack upstairs to the main level. Whew! More on that later!
The Magic House staff moved into a garage, surrendering their office space so the kids could get this spectacular science lab! Emerson, a global technology and engineering company headquartered right here in St. Louis, donated One Million dollars to the Magic House to make the STEAM Center a reality. The money not only built the lab, but will make sure that it stays up to date for many years to come! The donation also provides free field trips for kids in underfunded school districts.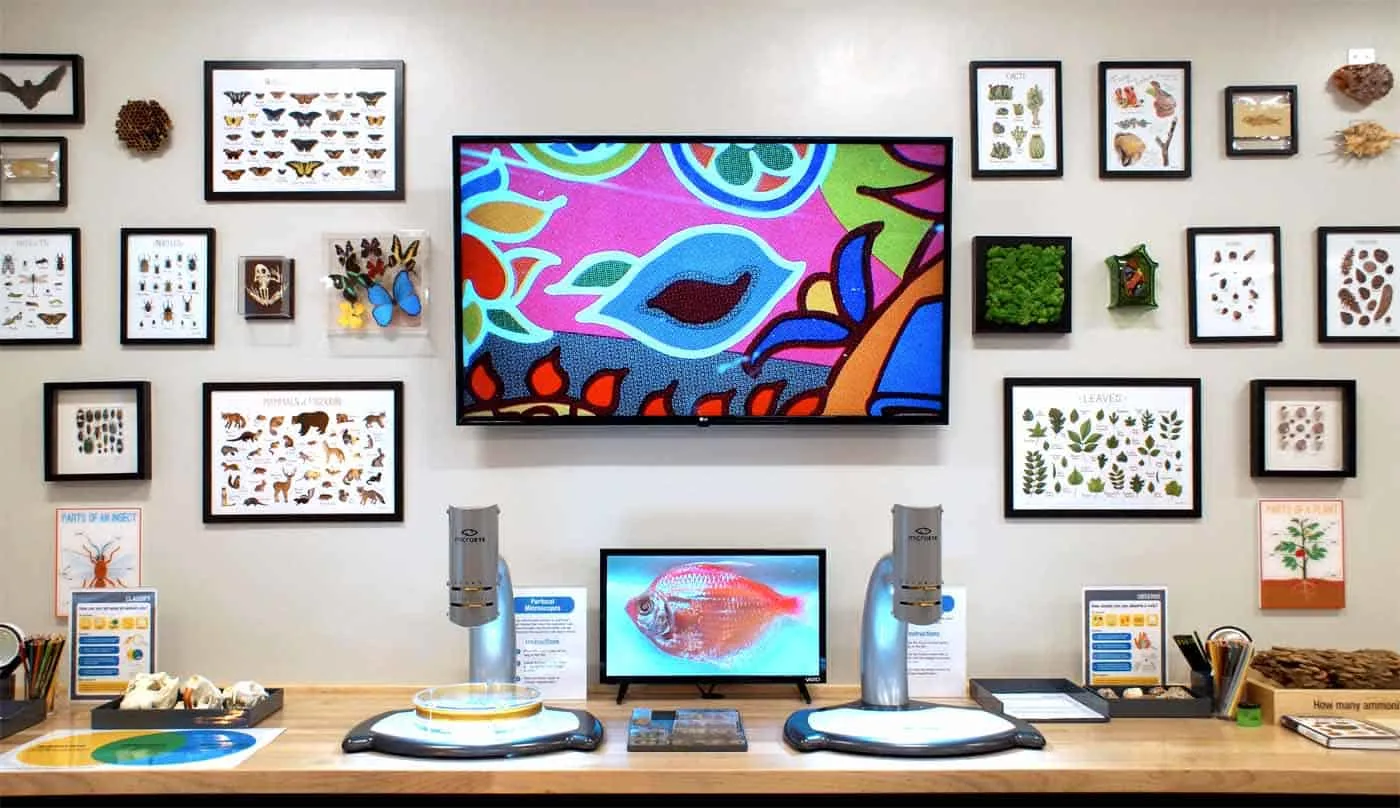 Science Lab at the Magic House
This is no play lab! The lab is equipped with very real high-tech microscopes with wall mounted flat screens–allowing several kids or a whole field trip to examine things up close at once.
Staff have assembled a dozen kid-friendly science experiments, from studying gooey Oobleck to seeing if rocks can float. Yes, you can make a rock float. Six of the experiments will rotate through the lab to keep the exhibit fresh for repeat visitors.
There's also bones to examine, X-Rays to arrange on a light table, an Augmented Reality Sandbox with a topographic map, an area to study plant life and a habitat for butterflies being grown right in the lab from caterpillars.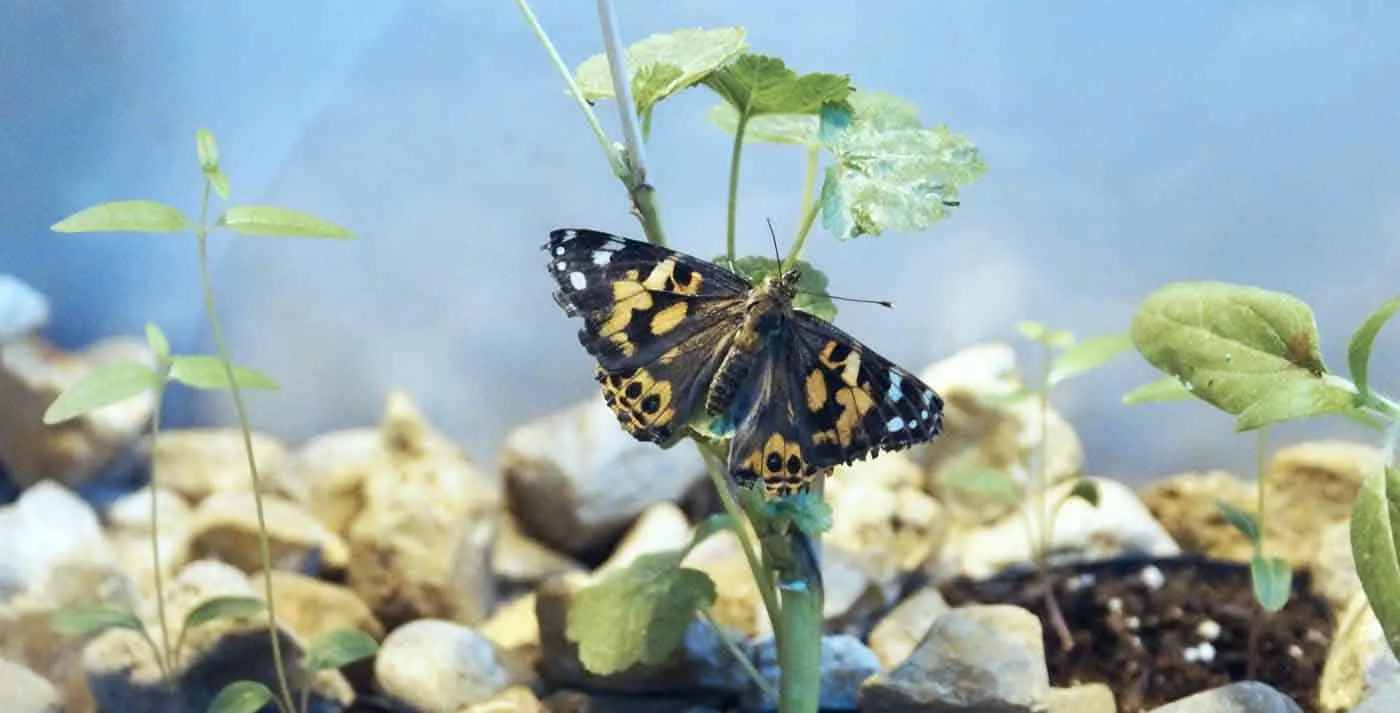 Mitch thought the new lab was a fantastic addition to his favorite part of the Magic House. The STEAM Center is perfect for those older kids who can sit down and take time to study an exhibit and make things. Younger kids will get a kick out of the microscopes and experiments, but they'll need a little adult help to really do it right.