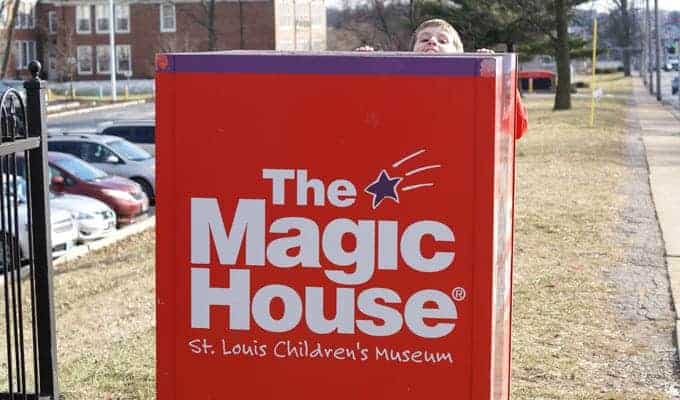 The Magic House might call itself a "museum" but kids just call it fun.
The house started out as old Victorian home in Kirkwood with a prime location on S. Lindbergh, er, S. Kirkwood Road. (Kirkwood likes to rename things, or maybe it's just part of their rivalry with Lindbergh High School.)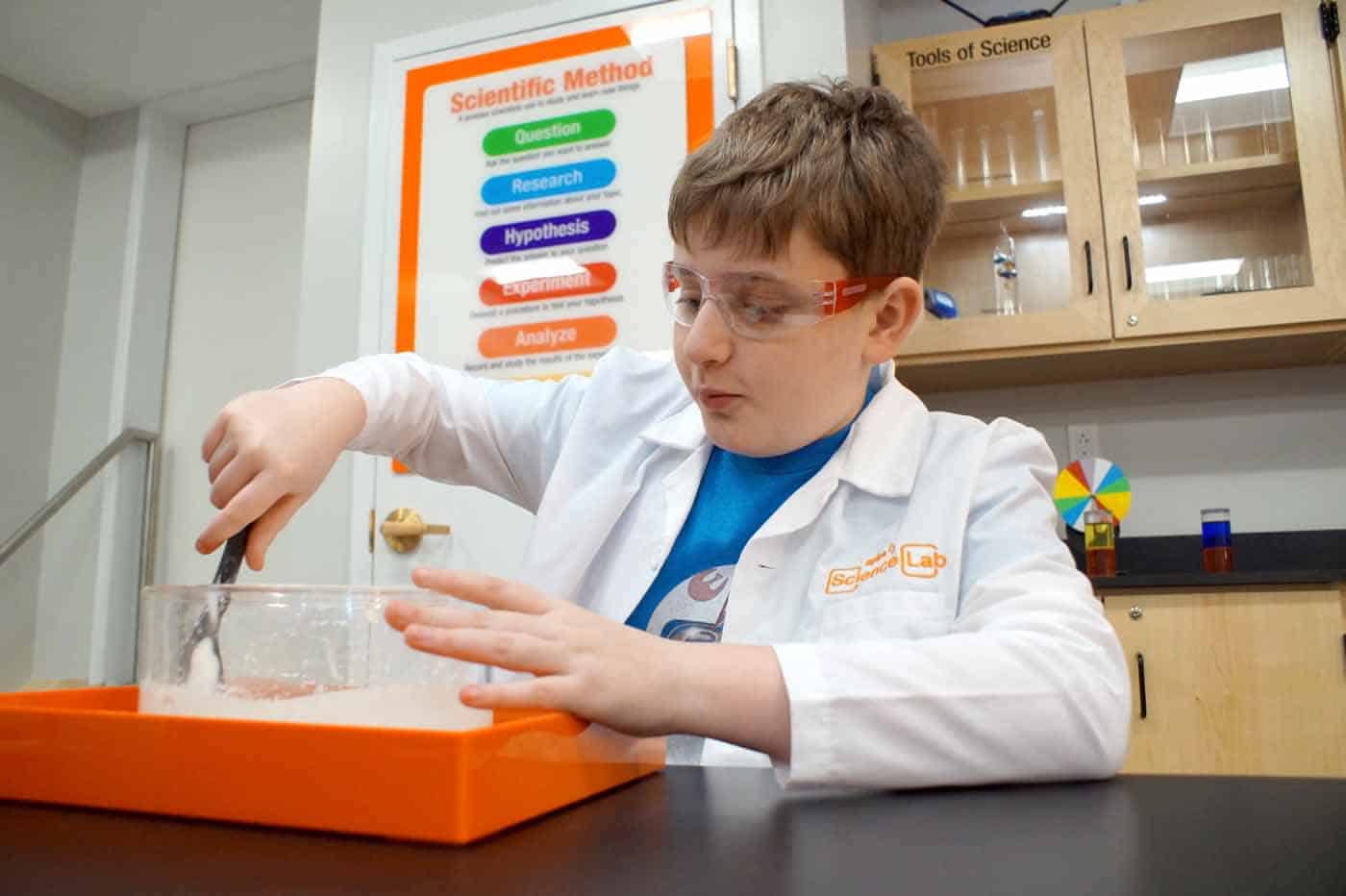 The Magic House opened in 1979, and somewhere around here I've got a button to prove it. It's grown phenomenally since then, adding on wings and a huge backyard. It started out with fun science lessons for middle schoolers and now covers every kid: babies, pre-schoolers, little kids and big kids! If your kid likes science, art, sports, engineering, problem solving, music, climbing, politics, trains, construction, business, bubbles or just romping in puddles…the Magic House has a spot for you to explore.
Psst: The Magic House is one of SEVEN family-friendly "children's" museums in St. Louis. What to know what the other six are? Click here!
Now the Magic House is well worth the $12 admission fee, but it gets a little expensive if you have a big family. I know of a couple ways to get in the Magic House for free, and couple more places where you can find coupons.
Free Family Night Fridays
Sponsored by Emerson, the Magic House offers one free admission night a month. The house is free from 5:00pm to 8:00pm.
NEW: Free Family Nights are also happening at the Magic House's satellite location on the Delmar Loop: Magic House @MADE!!!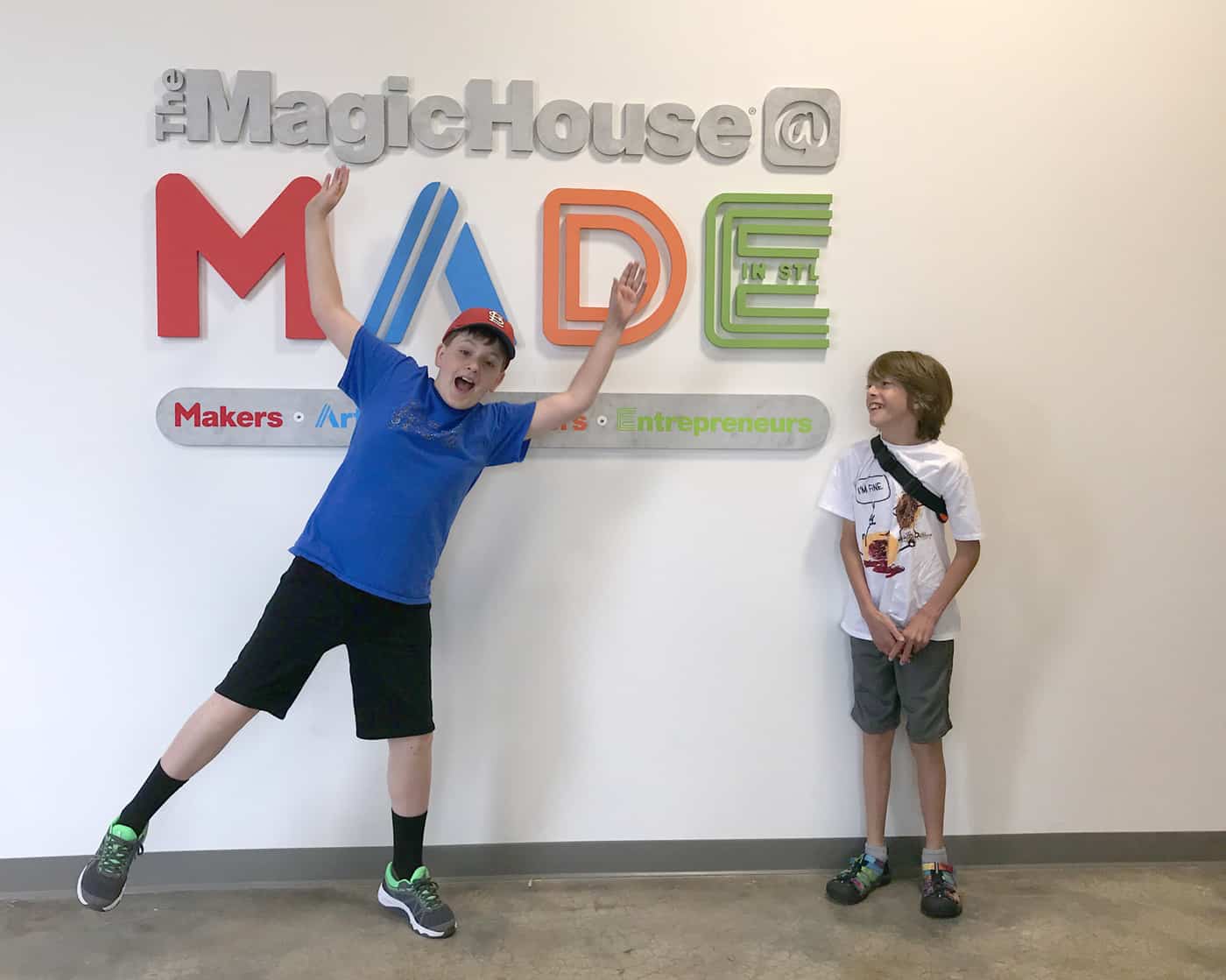 There is a limit of two adults and four (of their own!) children per "family."
The free Fridays are always the 3rd Friday of the month.
Here's the upcoming dates for 2019 and 2020:
November 15, 2019
December 20, 2019
January 17, 2020
February 21, 2020
March 15, 2020
BONUS: Free night also apply to the Magic House @MADE!!!
This is part of our Summer Bucket List!
>>> Click here for More Fun Ideas! <<<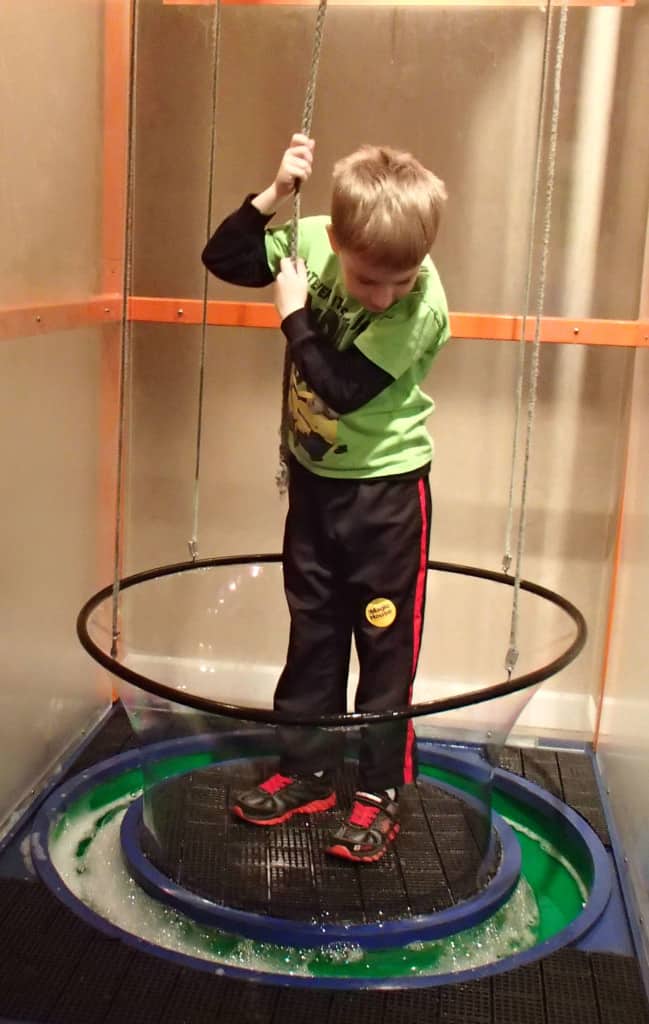 St. Louis Children's Hospital Fit Kid: Free Kid
The first Friday of the month also offers a free KIDS ticket event, but you need to RSVP in advance. The Fit Kid events are from 4 to 7pm on the first Friday of every month. Kids under 12 are invited to complete a fitness challenge when they arrive to earn their free admission. Anyone over 12 will still need a regular ticket. You'll need to RSVP online, so here's the link.
If you can't wait for a Free Friday, or you're worried about a crowd, here's link to the St. Louis Family Attraction's card which currently has a buy one, get one half off coupon to the Magic House. You can also find these cards (which look more like brochures) at Dierbergs, Shop 'n Save or Schnucks.
The fabulous folks at Drury Hotels has a coupon page with a buy one, get one half off for the Magic House. They have coupons for a lot of St. Louis fun, so check them out!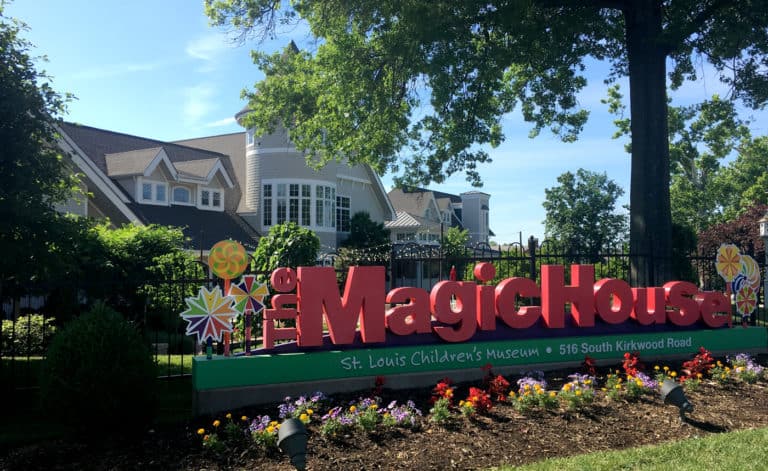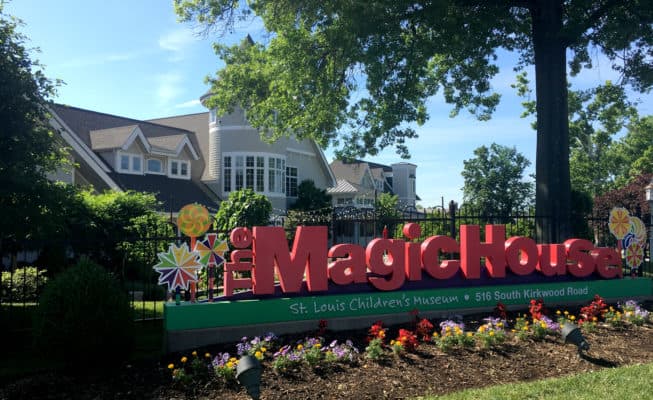 Group Rates
Grab all the neighborhood kids–or your local youth group–and you can have tickets for just $6! You need 15 people to get the group rate, with one adult for each 5 kids you bring.
Senior Discount
Senior citizens (65+) receive $1.00 off admission per person.
Military Discount
Active-duty U.S. military and their immediate family members (military ID holder and five immediate family members) receive free admission!
Foster Family Discount
Foster families receive free admission with proof of a current foster home license!
---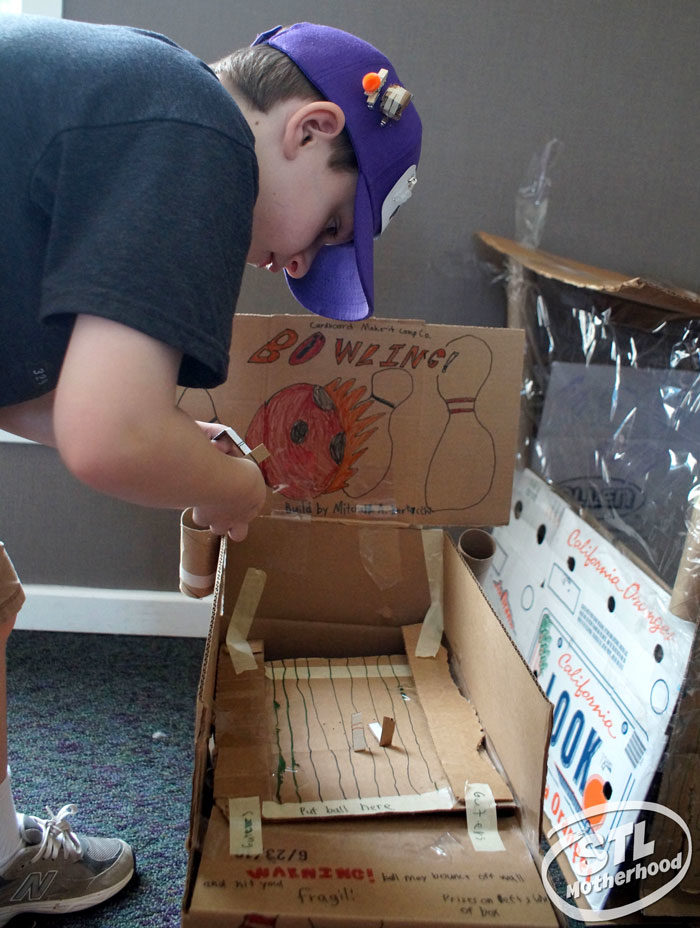 Want to have a super awesome summer camp…without tents and bugs? Check out the Magic House Camps!
Psst: Have you heard about the new STEAM Center & Science Lab?