Whenever I find a perfectly square box I get a little excited. See, I'm a Minecraft Mom and, yes, I geek out over cube shaped objects. Especially those that Mitch and I can turn into a Minecraft project.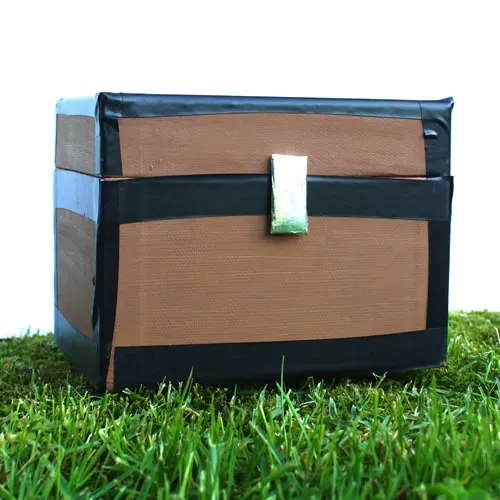 You might remember that last month Goodwill challenged me to upcycle a few things from their thrift shop. However, I didn't tell you about the whirlwind shopping trip that preceded all the crafting for that post. We wandered into my local Goodwill one evening about about half an hour before closing time! I rushed through the shop with a cart and tossed in pretty much ANYTHING that looked fun to paint, glue or rework into a new treasure. Boxes, books, bowls, glasses, old calendars, stray bits of china. Oh, and a set of kick arse speakers my hubs picked up for the gaming computer.
I also found this intriguing recipe box.
Sure, it's seen better days, but I thought it's shape was PERFECT to turn into a Minecraft double chest. I wanted Mitch to do this craft himself, so it took a while to get over to the blog, what with all the end of school craziness.
Make Your Own Minecraft Double Chest
This craft is easy to copy! Even though our base box came from a thrift store, you just need any kind of rectangle box. Maybe you could also find an old recipe box that needs a face lift or find a new box at the craft store.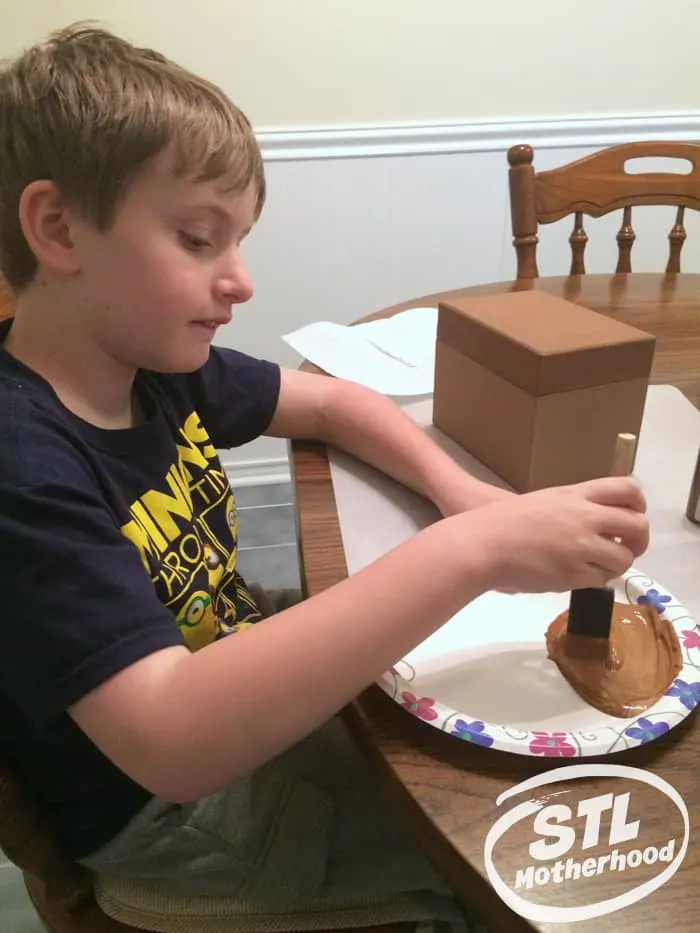 You'll also need brown paint, a foam brush and black electrical tape. The latch was made with a scrap of cardboard covered in silver duct tape, then glued to the box.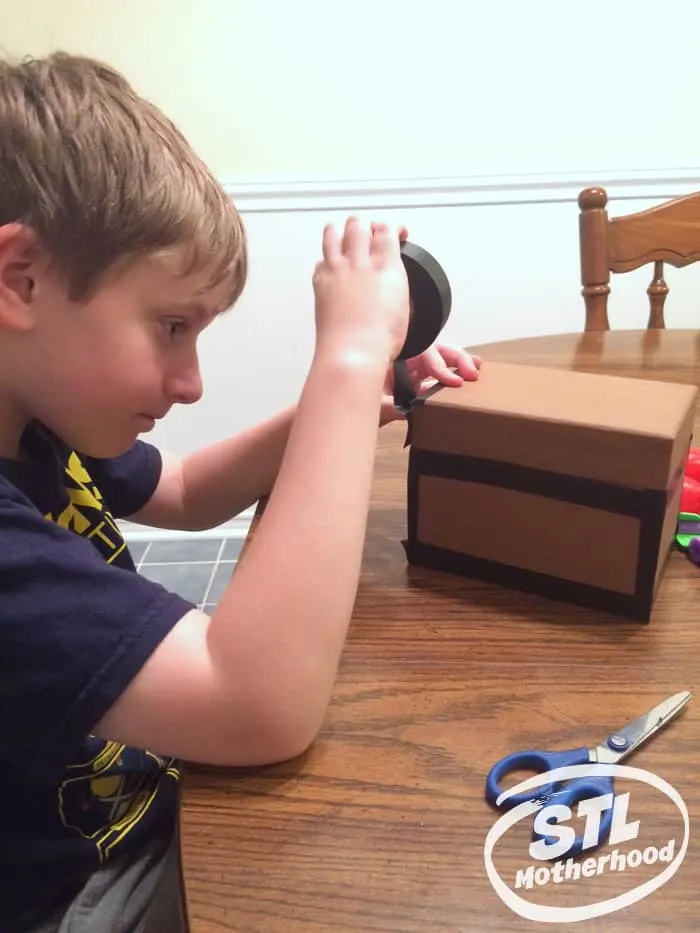 Mitch didn't bother trying to make the box pixelated–really, that would be too much work for a kid project! But you will need encourage your kid to take time–it will take several coats of paint to cover any designs on an upcycle project.
After SEVERAL coats of paint and drying time, Mitch outlined the box in black electrical tape. Note: Electrical tape is not as sticky on a painted surface as you'd think. You'll need to overlap the tape to avoid having it pop up at the ends. I might go back later and tack the ends down a with a little glue so it looks nicer. Or not, he's pretty proud of it.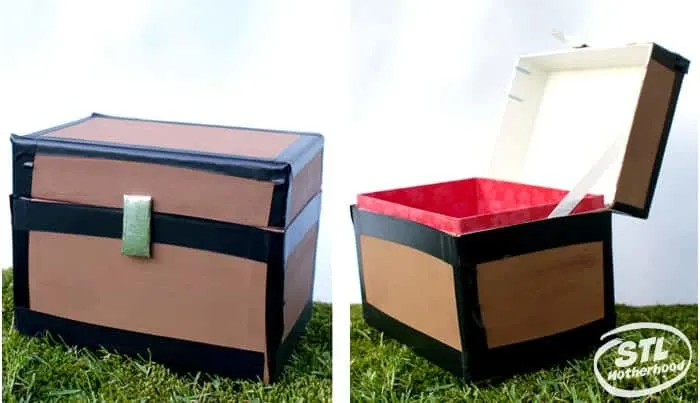 I was thinking the chest would be perfect to store some of Mitch's Minecraft toys in, but naturally, he had other ideas. He's keeping recipes in it. Doh! He's written down the recipes for all the Minecraft food you can craft on index cards and tucked them away.