I found some really cool DIY snow globes over at Michaels the other day and couldn't wait until Christmas to use them! I also thought it would be fun to put a Halloween Peep in the globe…which kinda means I couldn't put water or glycerin in the darn things!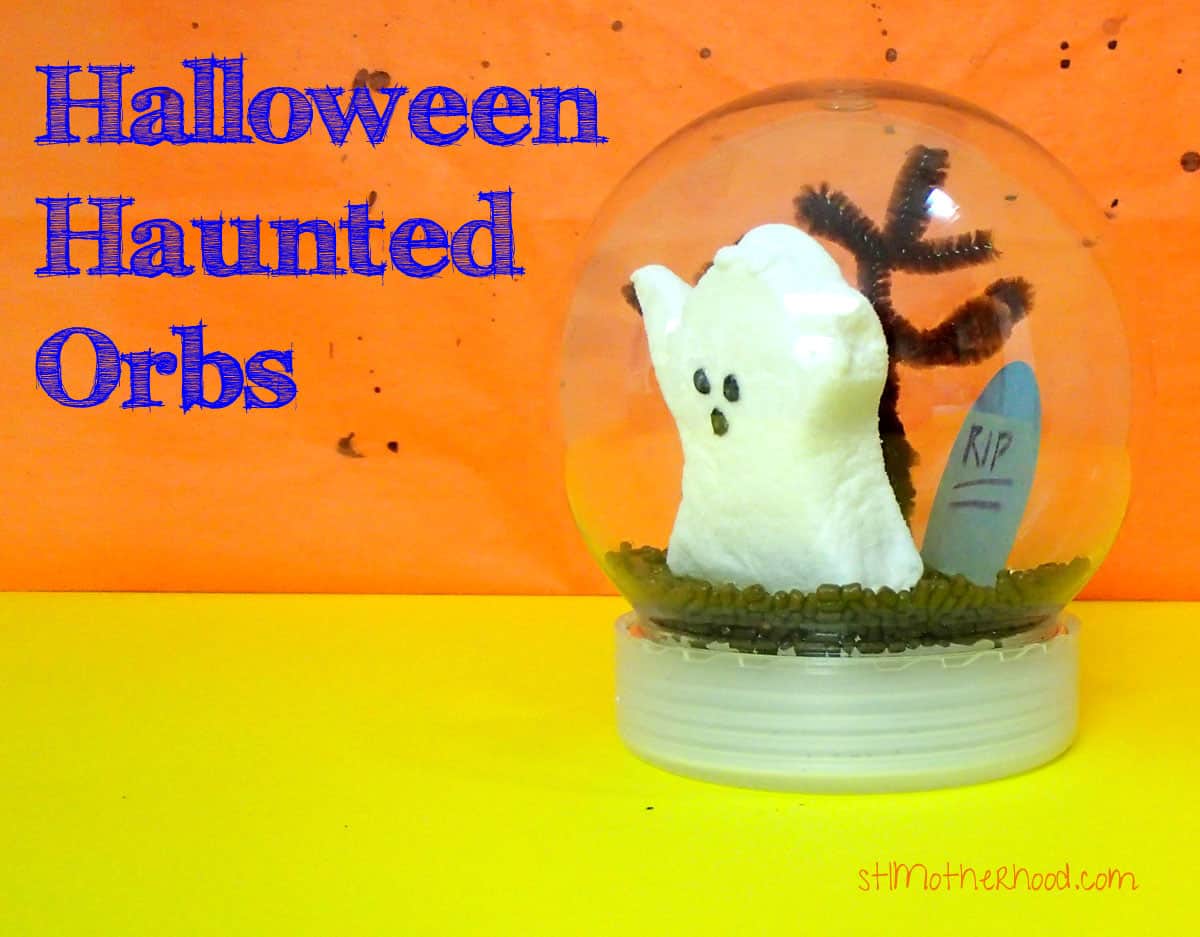 That's when I remembered seeing ideas for DRY snow globes around the internet! St. Louis blogger Tidy Mom has a super cute mason jar snow globe tutorial here and I also saw similar globes idea here on Pinterest.
DIY Halloween (not) Snow Globe
But what about Halloween? I decided a ghost Peep would look pretty neat with chocolate sprinkles and a fuzzy stick tree. We added a little construction paper tombstone to fill out the scene.
If you're looking for the kind of globes we used, you can find them at Amazon here.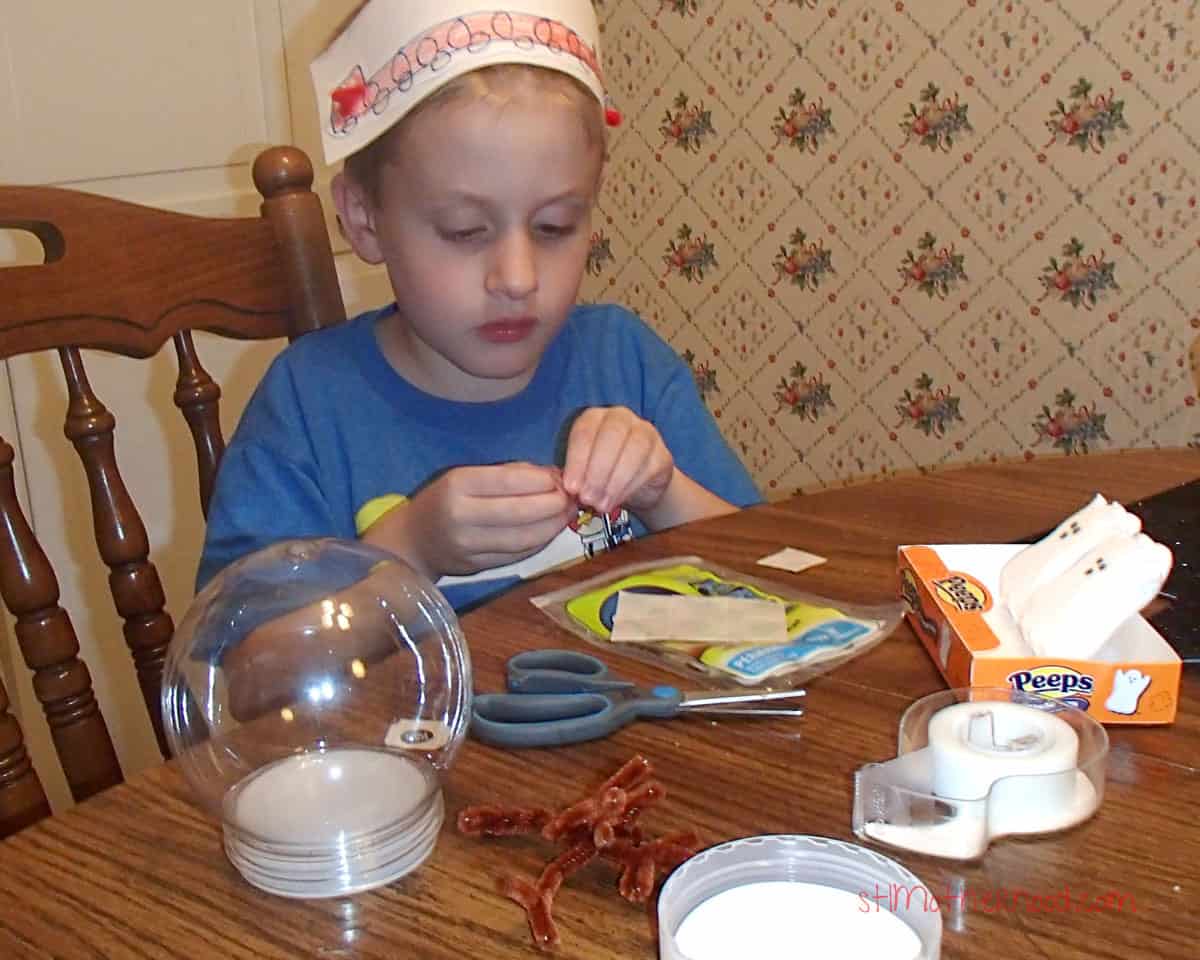 Yes, Mitch is wearing a train hat he made. Not sure why. He was six when I took the photo.
We made these globes when Mitch was in first grade, so it was all about the EXPERIENCE. I'm posting this Spooky Ghost Globe more as an idea to inspire your own kids, not because I want to make Martha Stewart jealous.
Marshmallow Peeps in a Snow Globe??
First, marshmallow Peeps are surprisingly hard to glue. Must be all the sugar! Even after we knocked (and yes, someone may have licked) the sugar off the bottom it was really…squishy.
And tended to flop over.
Hot Glue & Stale Peeps
I looked up other Peep crafts and found that people used hot glue on their Peeps…Doh! I wanted to be able to re-use our globe for a winter scene, so we stuck with Glue Dots.
And yes, if you let your Peeps get a little stale first, they're a whole lot easier–and less sticky–to work with.
What would you put in your spooky globe?