This French Onion Soup is a St. Louis classic, once served up at hour home town department store, Famous-Barr. I know, right? Soup at a department store?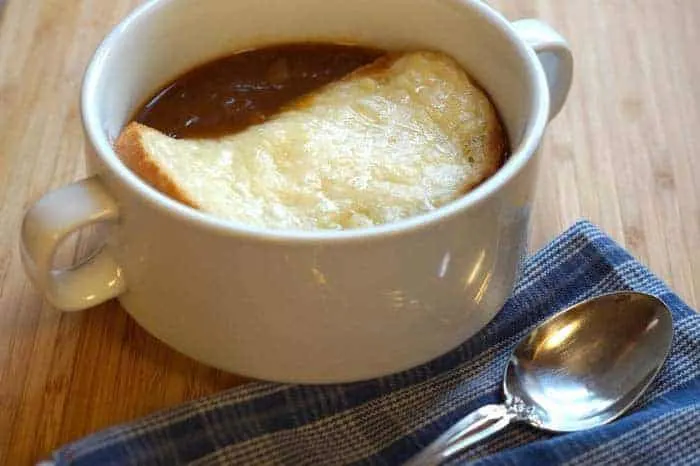 Famous-Barr Tea Room
In the hay day of downtown shopping, the Tea Room at Famous-Barr was quite the scene. It was a fancy hat and white glove sort of place, where diners would be entertained by models showing off the store's latest fashions. Not only did Famous serve up the best soup in town, they prepared daily menus of Sirloin Steak, Roast Sugar Cured Ham or Frog Legs…served with French Fried Potatoes, Chef Salad, hot biscuits and a pot of tea. Seriously, check out that link for a menu from the '40s.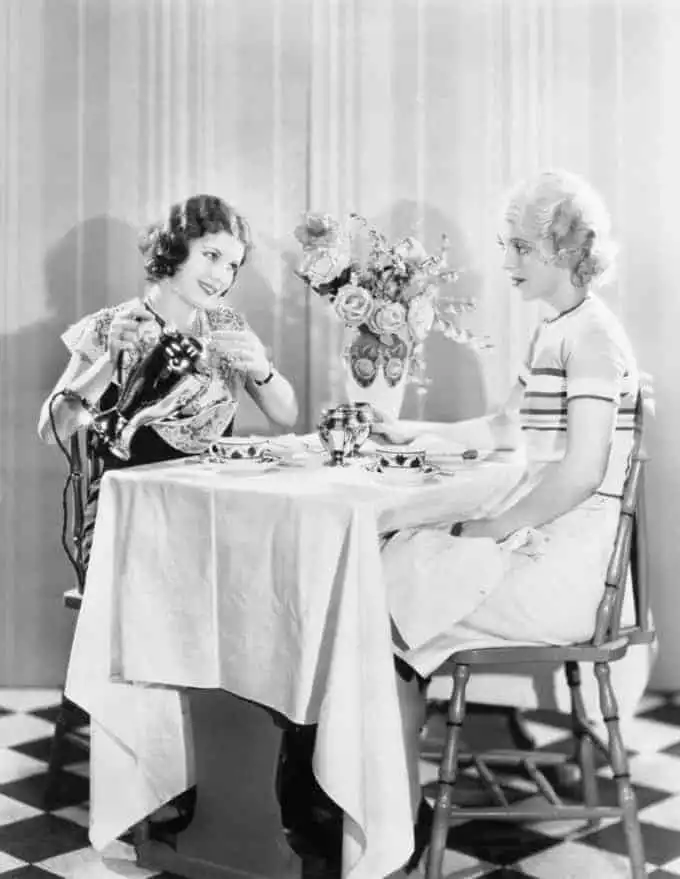 Lucky for us, Famous-Barr enjoyed sharing their recipe with customers as much as they liked selling them the pots and crockery to make it! Eventually Famous-Barr was gobbled up by Macy's…and the fancy tea rooms gave way to greasy 1980's food courts.
But we can still have our soup.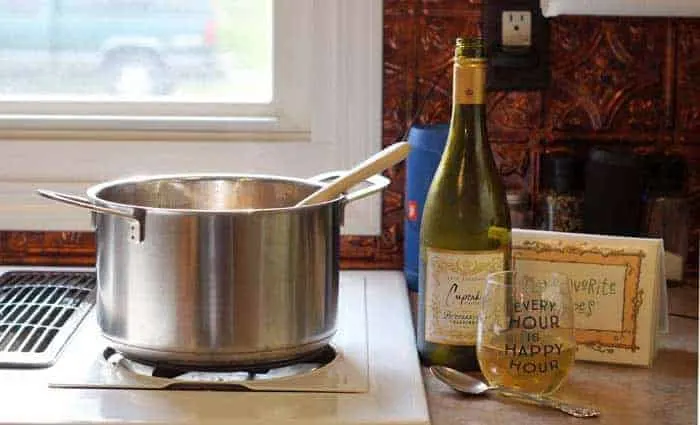 Famous-Barr French Onion Soup Recipe
My recipe comes from my Boomer Generation mother-in-law, who also happens to be a fantastic home chef. Be warned though, this is not a quick dinner entree–this soup requires a long simmer on the stove. Give it time, and you'll appreciate the results.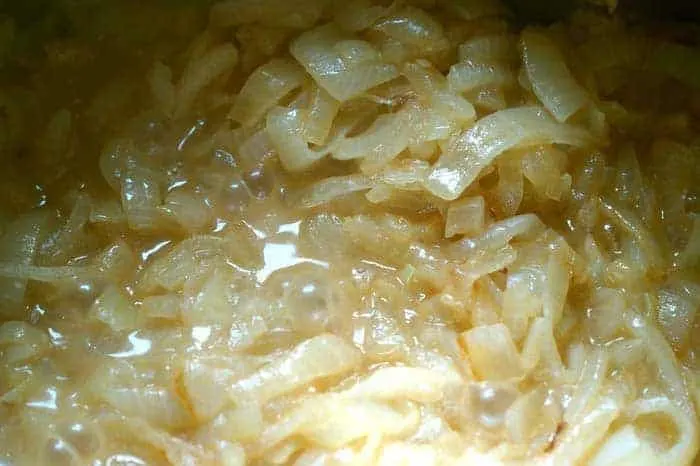 Ingredients
5 Pounds Onions (Sweet or Vidalia are best)
1 Stick Butter
1 Teaspoon black pepper
2 Tablespoons paprika
2 Bay Leaves
3/4 Cup Flour
12 cups (3 quarts) of Beef Broth
1 Cup dry white wine
salt to taste
Note: Grandma Bertacchi (my mother-in-law) recommends using 5 cans of Campbell's Beef Consomme. When diluted with 5 cans of water, you have a touch over 3 quarts.
First: Peel and slice the onions, about 1/8 inch thick. If you don't want to slurp onion "noodles" slice the onions in half.
Next, melt the butter in a big–at least 6-quart–stock pot.
Simmer the onions over low heat for about an hour and a half. Yep, it's a long time, but you want the onions nice and soft and golden brown. Stir the pot occasionally to get all the onions brown.
TIP: I like to save a little time by melting the butter, THEN slicing the onions. I toss the onions in as I slice, and keep stirring to get the freshly sliced onions to the bottom.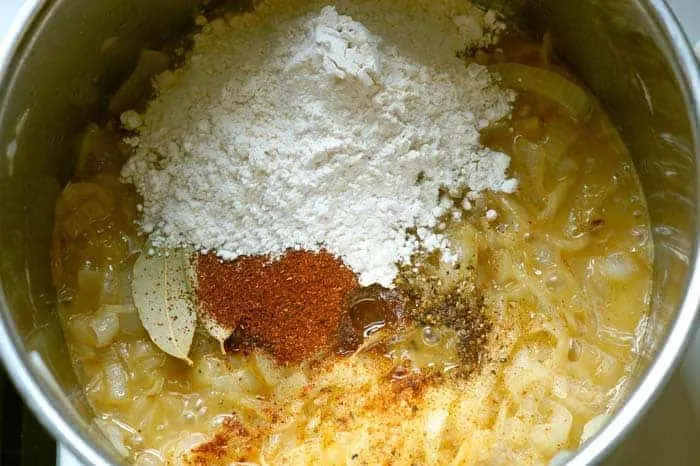 Once the onions are cooked down, add the spice and flour. Stir and simmer another 10 minutes.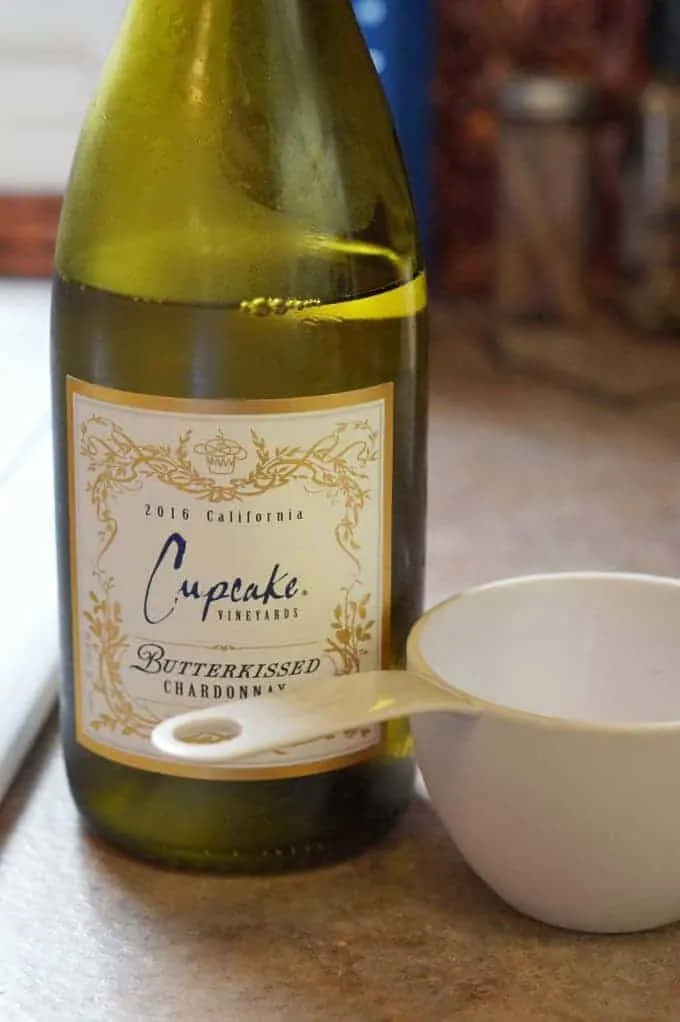 Now add the wine! (And pour a glass for the chef, you deserve it!)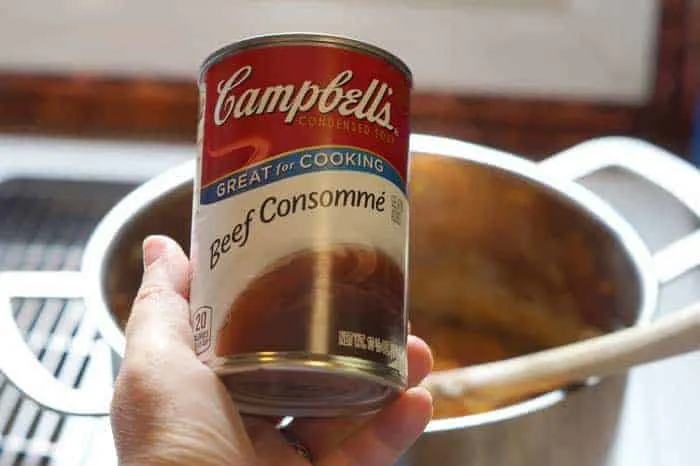 Finally, add the beef stock. You can use whatever you like, but we like the Beef Consomme–don't forget the water! 5 cans of beef broth PLUS 5 cans of water. If you want a thicker soup, you can leave out a couple cans of water.
Now let the soup go for it's final simmer: 2 hours on low heat! Stir occasionally. Taste the soup–add salt if needed.
Traditionally, French Onion Soup is served in individual soup crocks. You put some bread in the soup, cover it in cheese and broil the whole dish until melty.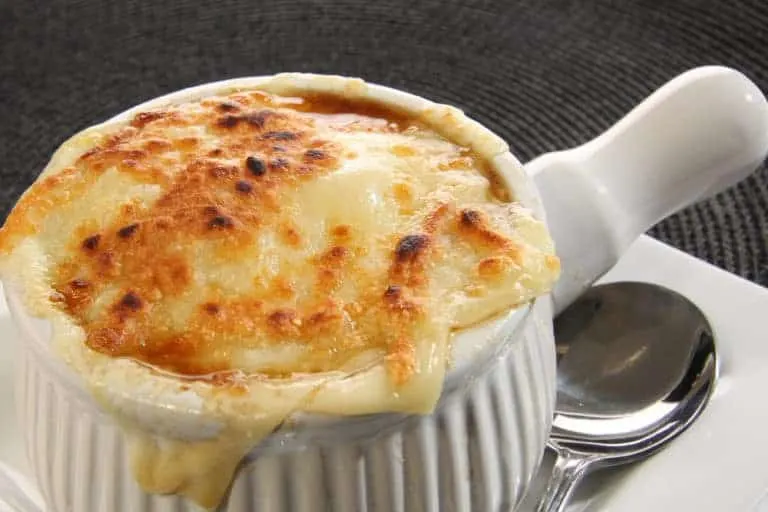 There's two problems with this. One: the bowl is too hot for kids to deal with. Two: not enough toast!!
Instead, I prep a cookie sheet with slices of cheesy toast! I make enough for everyone to have two or three rounds of toast, depending on the size of my French bread.
To make the cheesy toast:
Slice a loaf of French bread. Butter. Place on cookie sheet. Top with Swiss cheese. Broil.
SERVE.