These are not your ordinary Popsicle stick frames, slapped together with glue. Nope, these are individual works of art your kid can make and gift to mom, dad & grandparents with pride.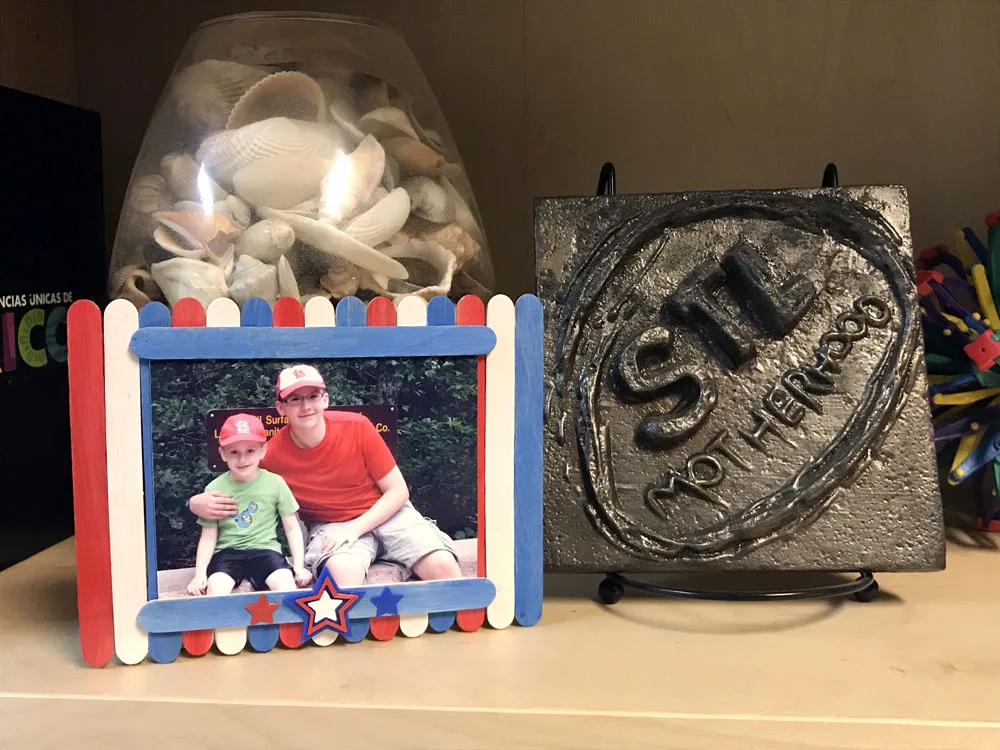 You'll want to display these awesome little frames on your fridge, your filing cabinet or in a prime living room spot because they're just so cute!
We've collected as many different ways to make a photo frames from crafts sticks as we could find. Some are perfect for little toddler fingers to make, while others are upscale enough for a tween or even grownup crafter.
Popsicle Stick Frames
There are endless ways to make a popsicle stick frame!