If you've been bored out of your skull because your favorite local places to play have been shut down due to the Virus of 2020 I've got great news! St. Louis City & County are relaxing restrictions and letting our favorite gathering spots reopen.
St. Louis City COVID-19 Info Page
St. Louis County Cares: Coronavirus Info Center
It can get kinda confusing trying to figure out what's open in the St. Louis Metro area, so we're pulling together a list of major family fun venues that are open now or opening soon. We'll keep this post updated until everything is back to normal.
Safety Guidelines and Social Distancing in the St. Louis Metro
All our local play places are following safety guidelines from Missouri, plus regional guidelines set for St. Louis City or St. Louis County, which are a bit stricter than the rest of the state.
Thankfully, the basics for visitors is pretty much the same:
Everyone over 9 must wear a mask.
Keep social distancing from people not in your group (6 feet).
Venues are only able to admit a limited number of guests to avoid crowds.
Leave your cash at home and use plastic or phone based payments.
RSVP online for timed tickets because everyone is running at limited capacity.*
Most places have been limited to 25% of their visitor capacity as set by local fire codes. The Zoo is allowed 30% as they are mostly outside.
Some places are also doing temperature checks on guests. If you or your kids are running a fever it's best to stay home rather than be turned back at the door. I know the St. Louis Aquarium is offering guests replacement tickets for another date if they are running a temperature.
We've seen the temperature check station at St. Louis Aquarium on June 9. It's totally touch free, takes just a second and is like having your photo taken.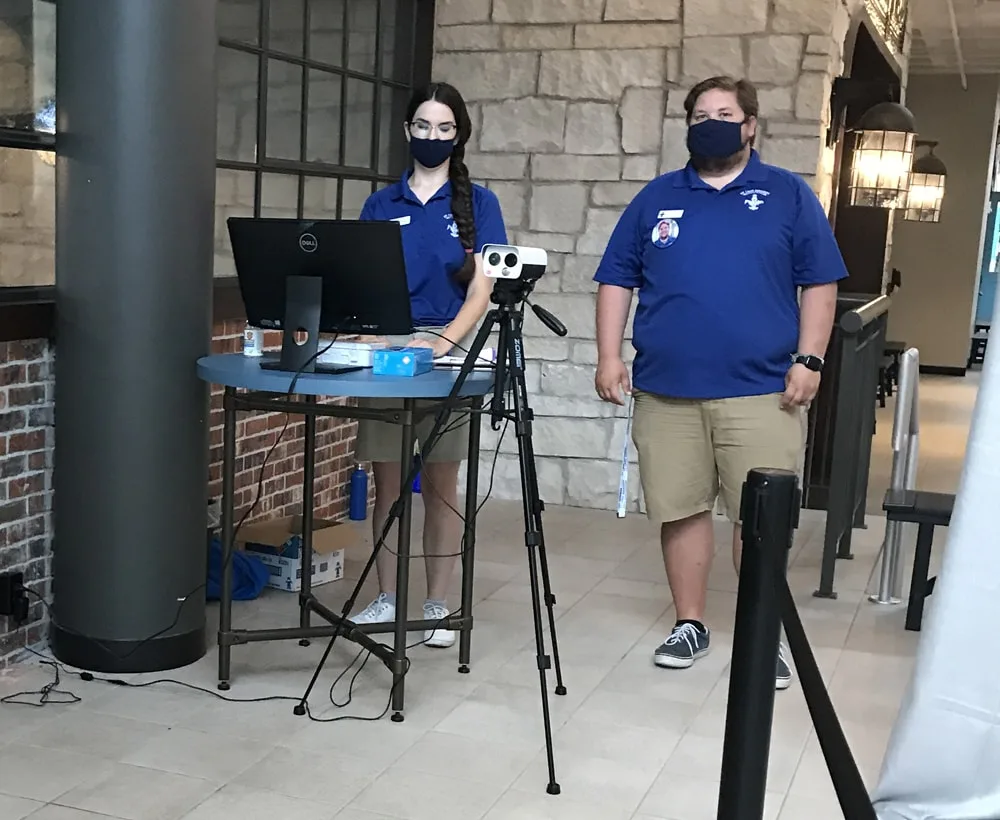 Just the Facts: What's open when??
Big Joel's Animal Safari: May 16th
St. Louis Aquarium & Wheel: June 8
MADE for Kids: June 9
Saint Louis Zoo: June 13
Magic House: June 15
Butterfly House: June 16
City Museum: June 17
Gateway Arch: June 17
Saint Louis Science Center: June 20
Grant's Farm: TBA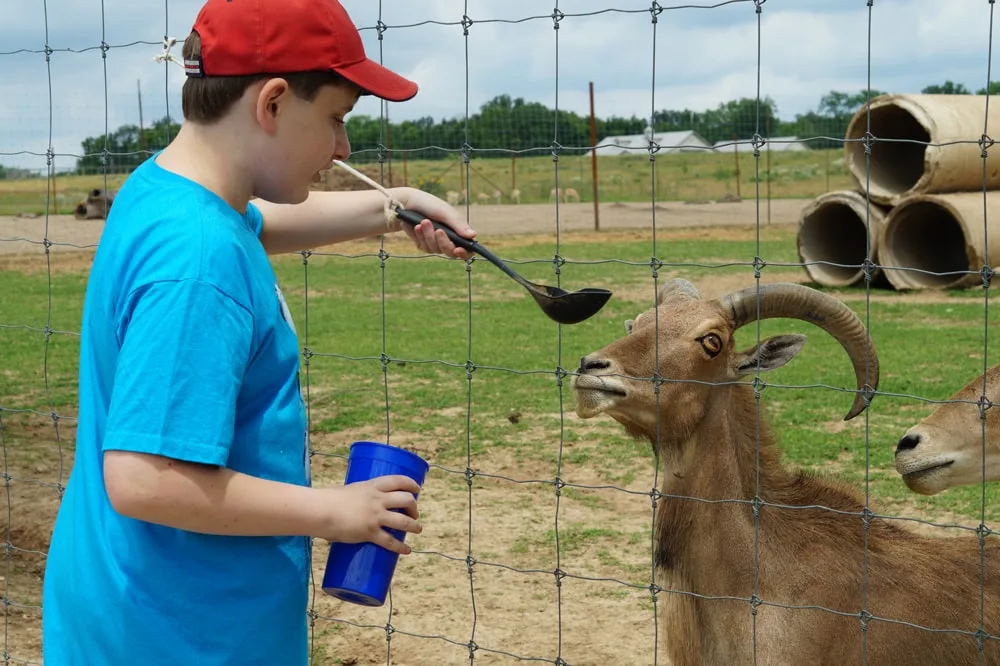 Though not a "St. Louis" attraction, Big Joel's opened in May and this petting zoo is well worth the drive any time.
They are located in Warren County, MO and not subject to the stricter guide lines of the metro area. Of course, they're still taking precautions, such giving each family a spoon for no contact animal feeding and closed off high touch areas like the play ground.
The gift shop is not open during this time and tickets are sold outside.
They've added hand washing stations around the park and are happy to see your masks, but they aren't required.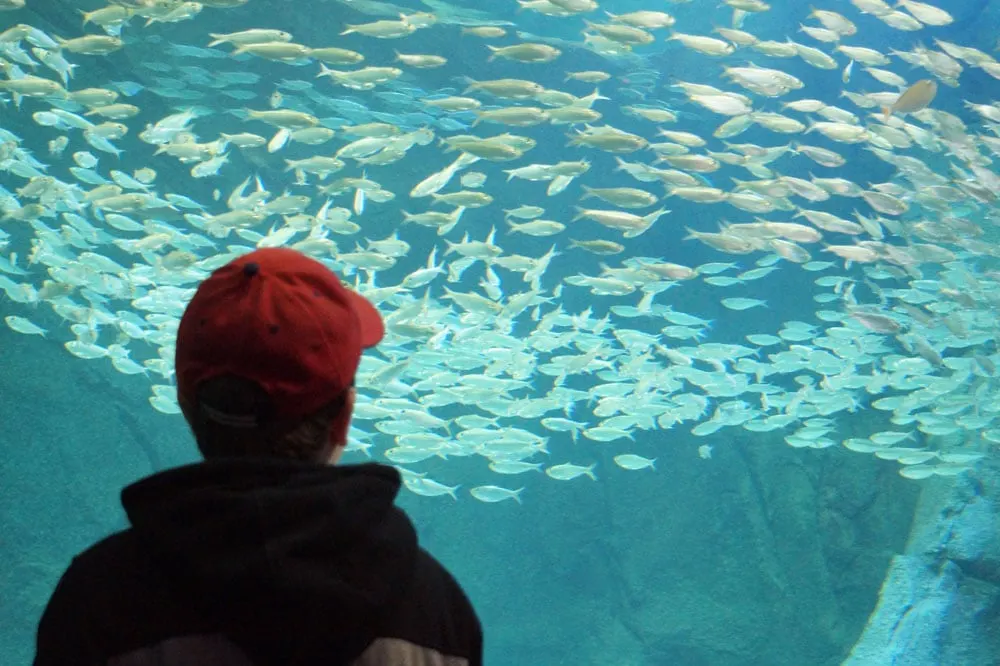 The St. Louis Aquarium was the first to get the green light and reopened to visitor June 8th, 2020.
Visitor capacity has been limited during this time due to temporary safety regulations.
You will need to RSVP for your tickets (including members) to get a timed ticket. NO TICKETS ARE SOLD AT THE DOOR.
No cash will be accepted during this time, please bring a debit/credit card.
All visitors over nine should wear a mask (unless they have a health exception) by St. Louis City code. You can of course lower your mask for eating & drinking.
They will also be conducting touch free temperature checks, if you have a fever you will be asked to visit another day. Call them at 314.923.3900 if you need to reschedule.
The Aquarium has introduced new safety measures, like one way paths and closing off some high touch exhibits. The train "experience" has also been closed at this time, so visitors can just walk into the exhibit unrestricted.
The touch pools are open and Animal Ambassadors are still making the rounds (just no petting).
St. Louis Wheel: you can get your tickets online, but it's not required. Gondolas are sanitized between each group.
The Carousel: riders are limited to allow for spacing. Each animal is sanitized between guests.
Mini Golf: Visitors will be spaced out on the course to allow for distancing. Equipment is sanitized between guests.
Ropes Course: Timed tickets are Required. Equipment is sanitized between guests and gloves are available if you like.
Mirror Maze: The mirrors are being cleaned regularly and gloves are offered to guests. Guests will be spaced out for social distancing. The final obstacle — the compression hallway — has been turned off.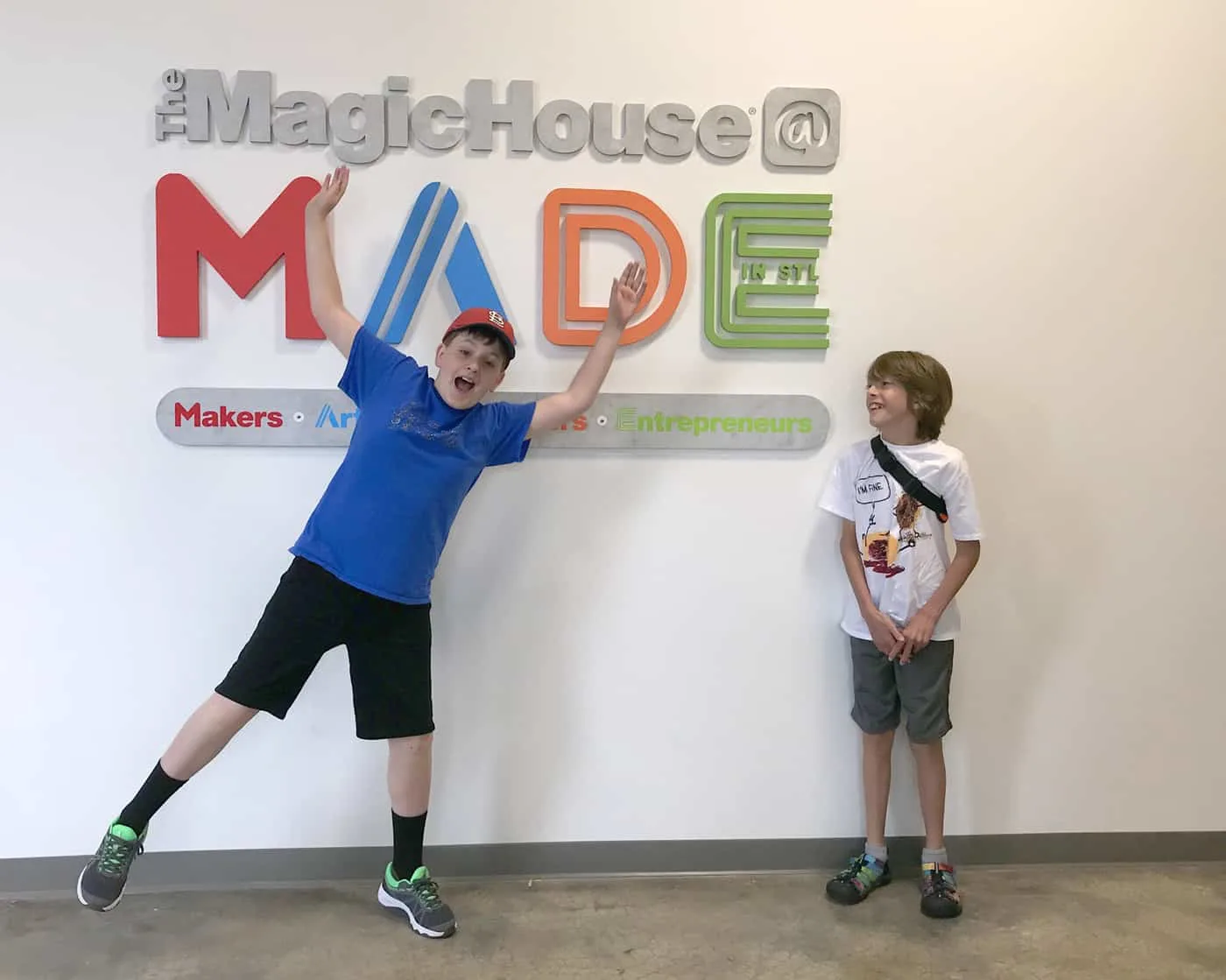 Like visiting the Magic House, visitors will need to RSVP online to reserve a two house spot in one of three daily sessions. The facility will close between sessions for cleaning.
They are limiting the number of visitors who can come to each session, so you'll want to RSVP ahead of time and get your spot!
People over 9 will need to wear a "face covering" while they visit.
Reserve your tickets to MADE for Kids here.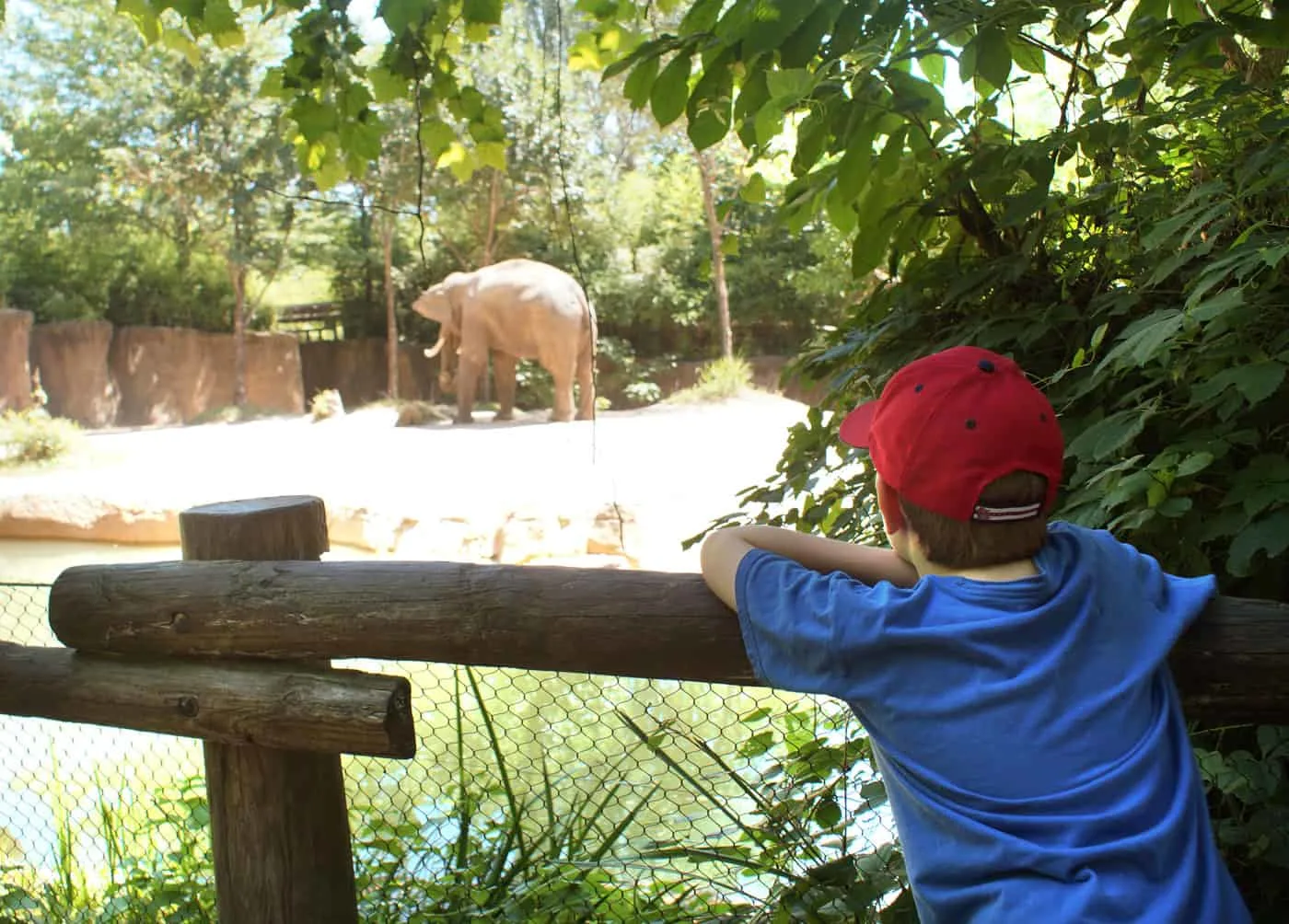 The St. Louis Zoo is running at limited visitor capacity — you need to RSVP online before arriving to guarantee entry. Tickets ARE STILL FREE. You need to arrive within your one-hour time slot, but you can stay as long as you like once inside.
You can reserve tickets up to SEVEN days in advance.
Masks are required. No you can't wear a costume mask. Yes, you can take it down to eat & drink.
Most things are open (including the train & carousel). Sadly, the Children's Zoo is CLOSED at this time.
Food & beverages are still being sold, though some menus are limited and items are being sold in prepackaged containers. Seating is limited to assure social distancing.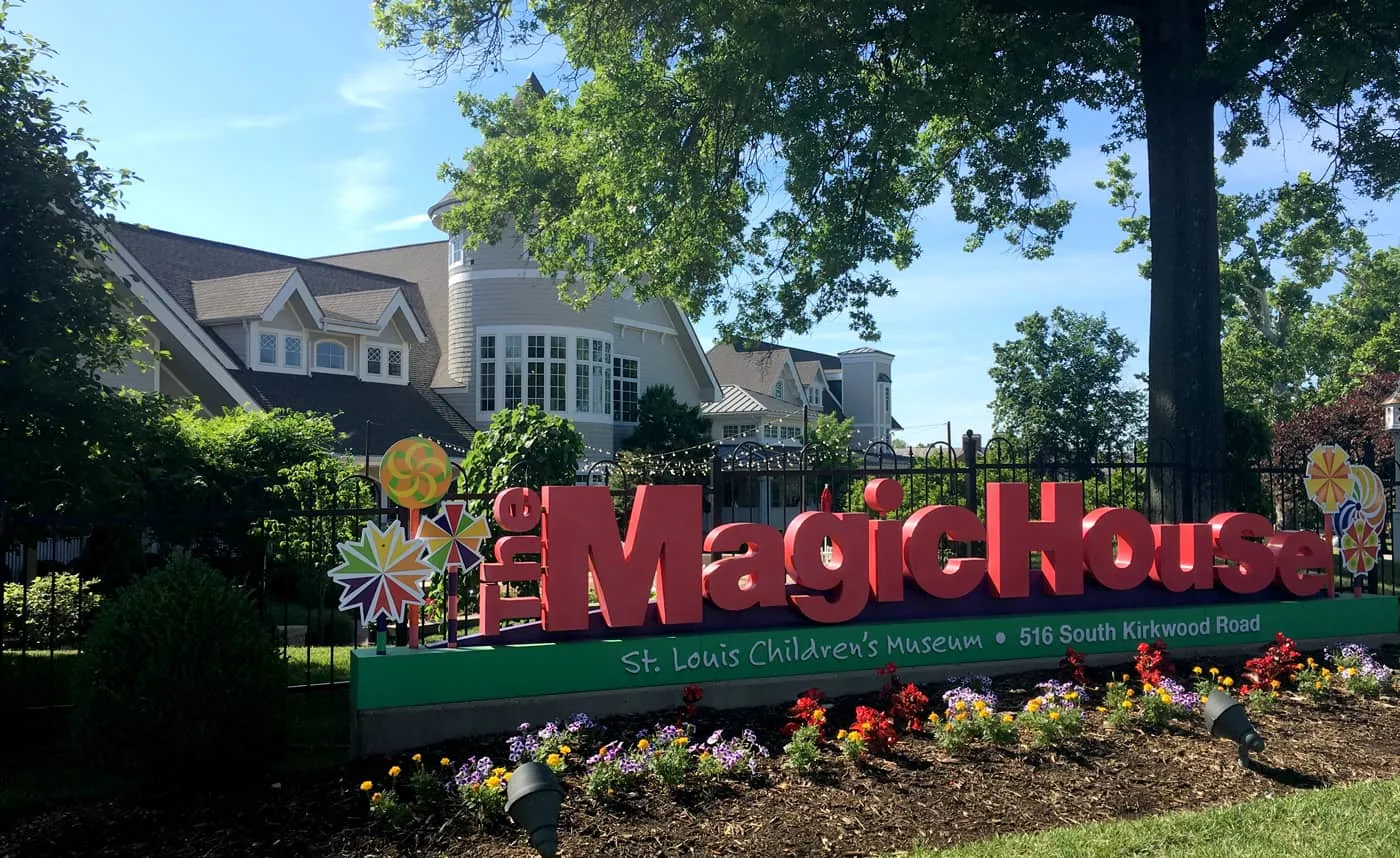 You will need to RSVP online to purchase a timed ticket or to reserve a spot for members. They are offering THREE 2 hour sessions for visiting. Separate tickets are required for Sand Castle Beach.
And yes, this means your visit will be limited to 2 hours so staff can clean between sessions. (You'll want to arrive promptly!)
When you RSVP you'll get a QR code ticket that staff can scan upon your arrival — no need to exchange money or slow things down.
All visitors over nine years old are required to wear a mask — if you don't have one you can buy a really fun looking cloth mask handmade by staff artists!
They've made a lot of improvements to the house while waiting to reopen, including touchless faucets and toe kicks for bathroom doors. Exhibits have been spaced out, while some that are too difficult to make germ safe have been closed. Some areas have also been made one way.
The good news/bad news is that temporary safety regulations have limited their visitor capacity to 150 people per session. This means tickets could go super fast, but also that there will be no crowds.
Click here to make Reservations for the Magic House & Sand Castle Beach.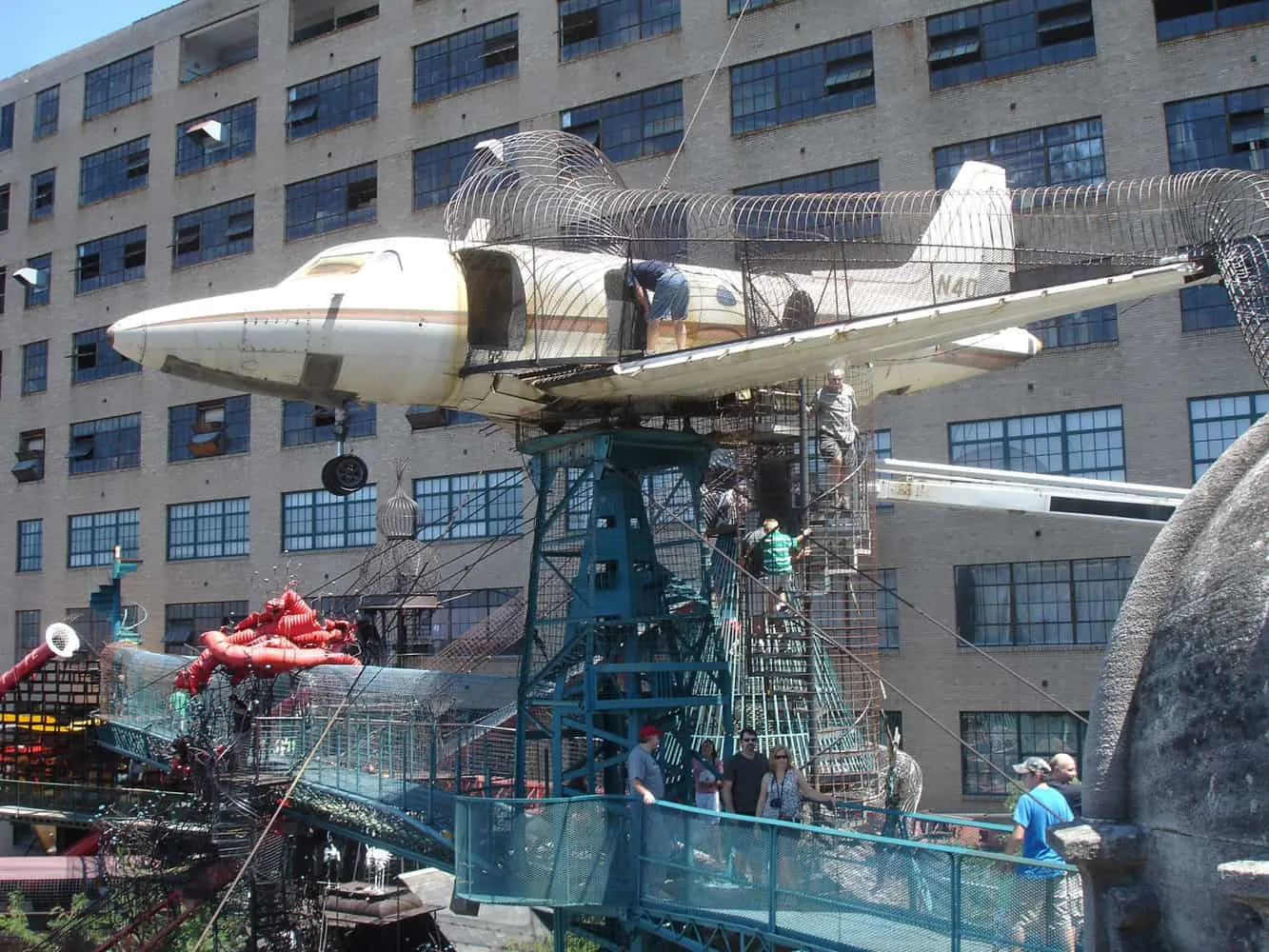 You'll need to buy your tickets online in advance. Tickets may sell out each day, but you can take your chances at the door.
There will be TWO PLAY SESSIONS each day: 10am to 1pm and 2pm to 5pm.
The Rooftop will be closed during this time — but will be reopen later this summer.
YES YOU HAVE TO WEAR A MASK IF YOU'RE OVER 9.
Some exhibits will have hand washing stations or hand sanitizer to use before & after the experience.
Climbers are ONE WAY.
The museum has a dedicated cleaning team that will continually sweep through the areas.
As much of the museum is open as possible, but some tightly confined areas have been closed off.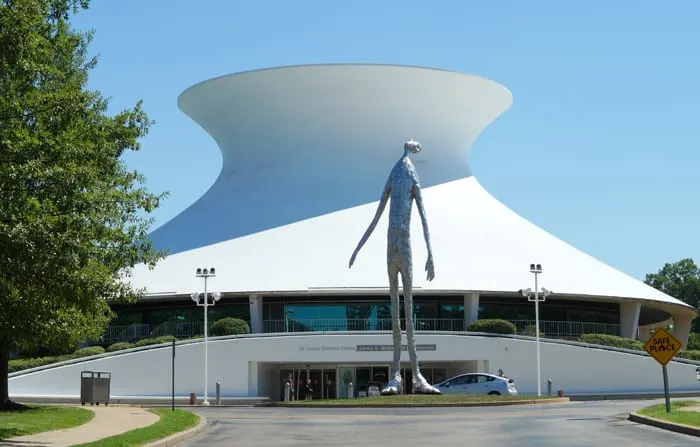 The St. Louis Science Center is limited to only 500 visitors in the building at one time– RSVP online before arriving to guarantee entry. Admission is STILL FREE. Stay as long as you like, however you may need to wait in line to get in.
The museum has temporarily CLOSED it's planetarium entrance. Everyone must use the Main parking lot and entrance at 5050 Oakland Ave. Parking is free for members and $12 for non-members.
Hours have been adjusted: They are open Thursday from noon to 8pm, Friday to Monday from 9:30am to 3pm. Last entry is 7pm on Thursday and 1:30pm other days. CLOSED on Tue/Wed.
Masks are required for everyone over 9. If you can not wear a mask the Science Center is asking you to STAY HOME.
Cash is discouraged, please bring a card or other contactless payment (like Apple Pay).
The Science Center has added one way walking paths & one way stairs to minimize guest contact. Elevators are limited to 3 guests or ONE family unit.
High touch exhibits will be cleaned every 30 minutes.
The OmniMax is open, but seating has been reduced.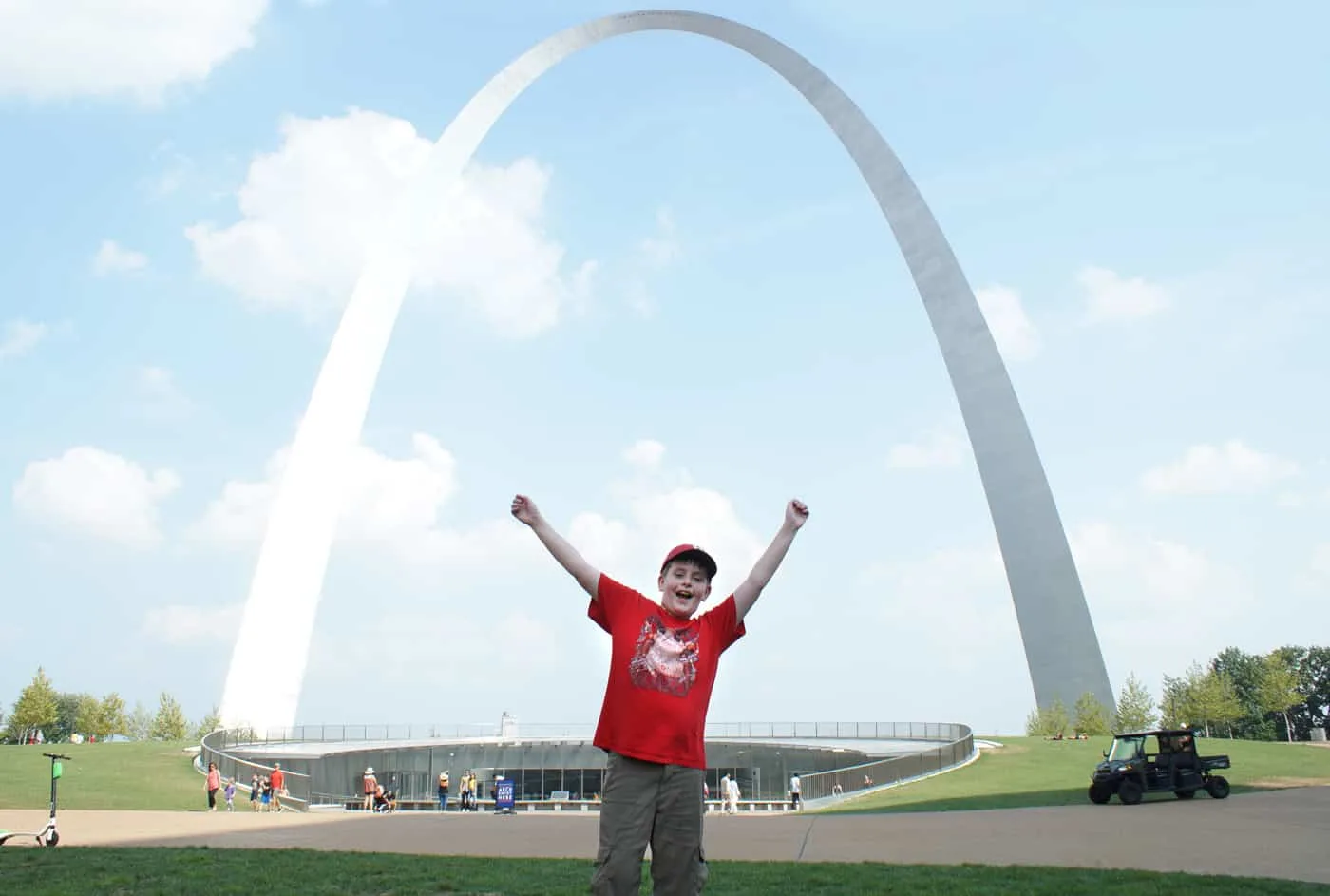 Gateway Arch: June 17th
While the Gateway Arch's outdoor green space never closed, the indoor spaces have been shut down for a while now. They are following federal guidelines, as they are a national park.
The underground museum, gift shop and cafe will open June 17th with limited visitor capacity.
Masks are advised, but you can lower them if you can maintain a six-foot social distance from other guests.
The tram ride to the top is still closed — if you've been up there you know that it's a pretty small viewing room. They will reopen as soon as they can.
You will need to RSVP a FREE a timed ticket for the museum online here or by calling 877-982-1410.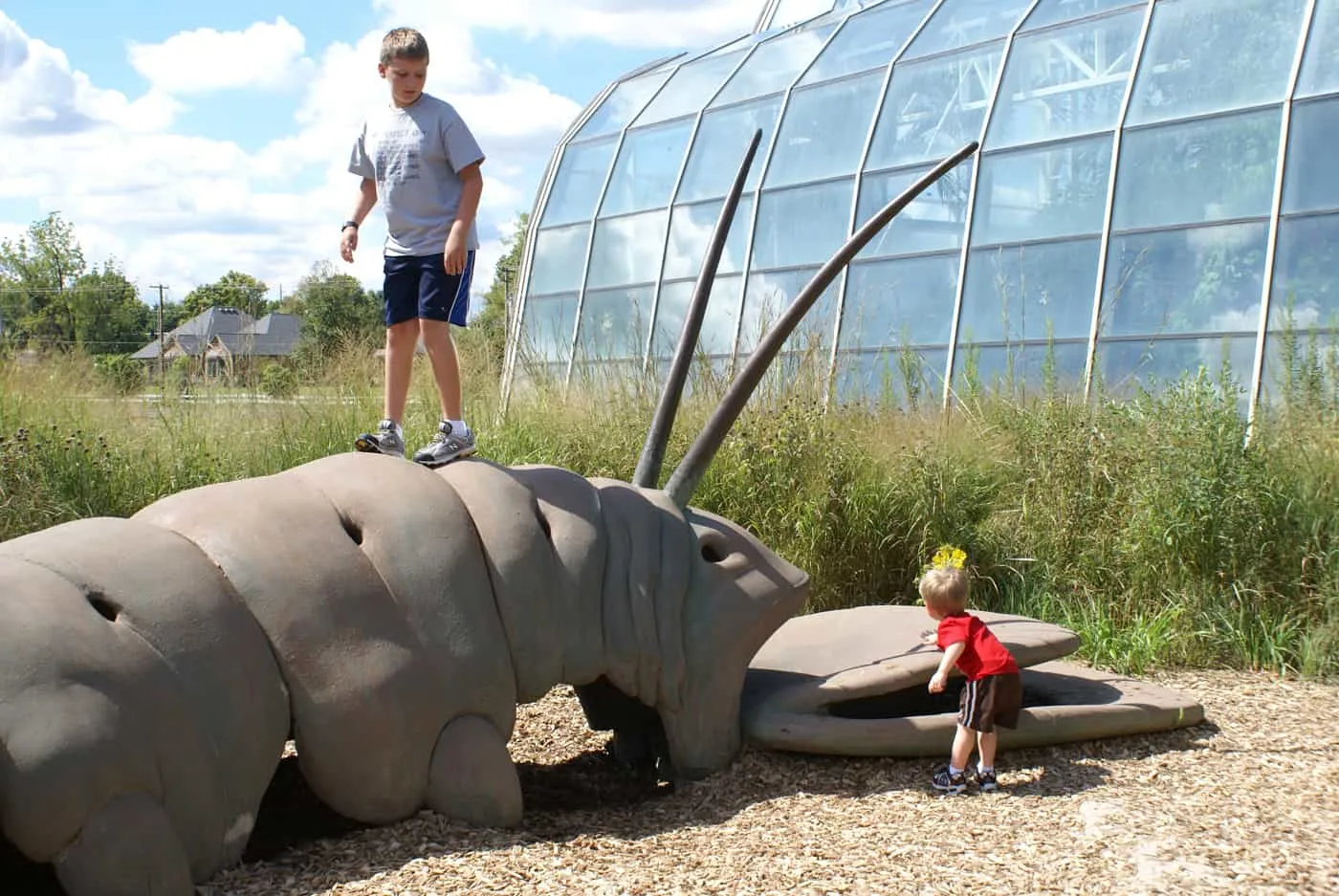 Butterfly House: June 23 (member early access June 16)
The Butterfly House will open in phases and will offer "guided tours" during the first phase. Members will be able to access the tours earlier on June 16th, then they will open to the public June 23rd.
Tours can for for groups from 2 to 9 people. Only 16 tours will be available each day.
Guests over 9 MUST wear masks, and it is recommended for kids from 3 to 9.
Paths will be marked one way and visitors will enter through the front door and exit through the back garden door.
Starting on July 7th the Butterfly House will be open for more visitors with timed tickets available online. Visits will be limited to one hour–plenty of time to enjoy the butterflies!
Tours are $20 for non-member adults and $18 for non-member kids. Members get a $4 discount (and are free at the festival level). You must schedule your tour over the phone at 314-577-0888. For more info, check out the tour page here.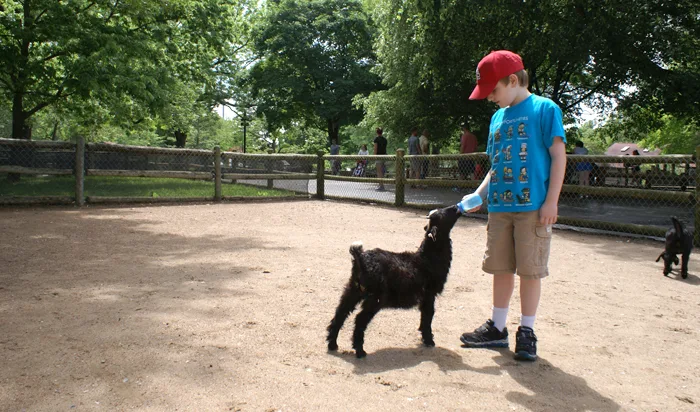 Grant's Farm: No Date Announced
Our favorite animal petting zoo has not made an announcement as of yet.