We're loving The Mandalorian's Baby Yoda over here and just HAD to make a few free Star Wars Valentine's cards with this little cutie to share with you! Print them, cut them out and they're ready to stick in your child's Valentine letter box!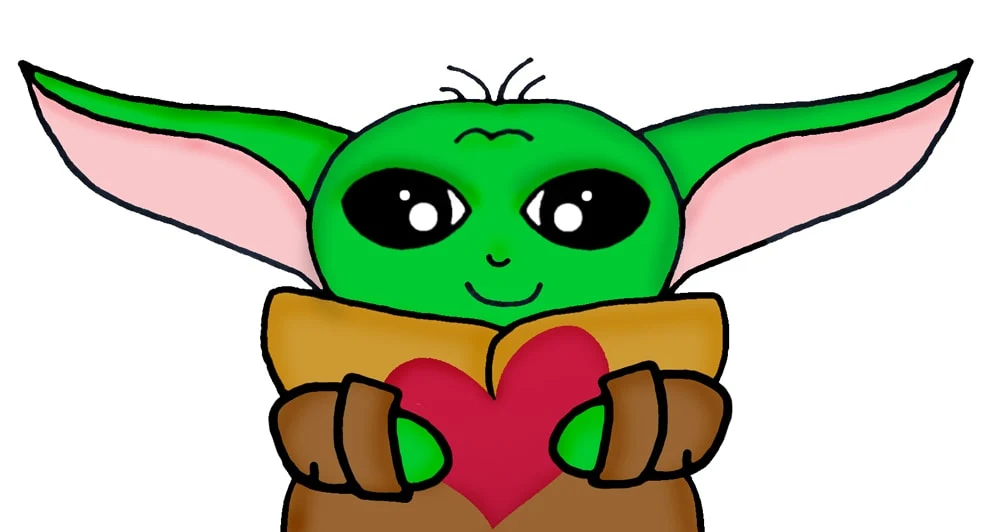 Yes, yes, we know…he's "the Child". How boring.
Baby Yoda from the Mandalorian stole our heart
Have you watched all eight episodes of the Mandalorian? I'm so happy that The Child wasn't just a little gimmick for a few episodes, but ended the season as Mando's new foundling son. A clan of two!
Watching the steely faceless bounty hunter only know as Mando (for seven episodes, at least) warm up to Baby Yoda was the best television I've seen in a long time. Probably better than some of the Star Wars movies that have made it to the big screen. Cough, Phantom Menace, cough cough.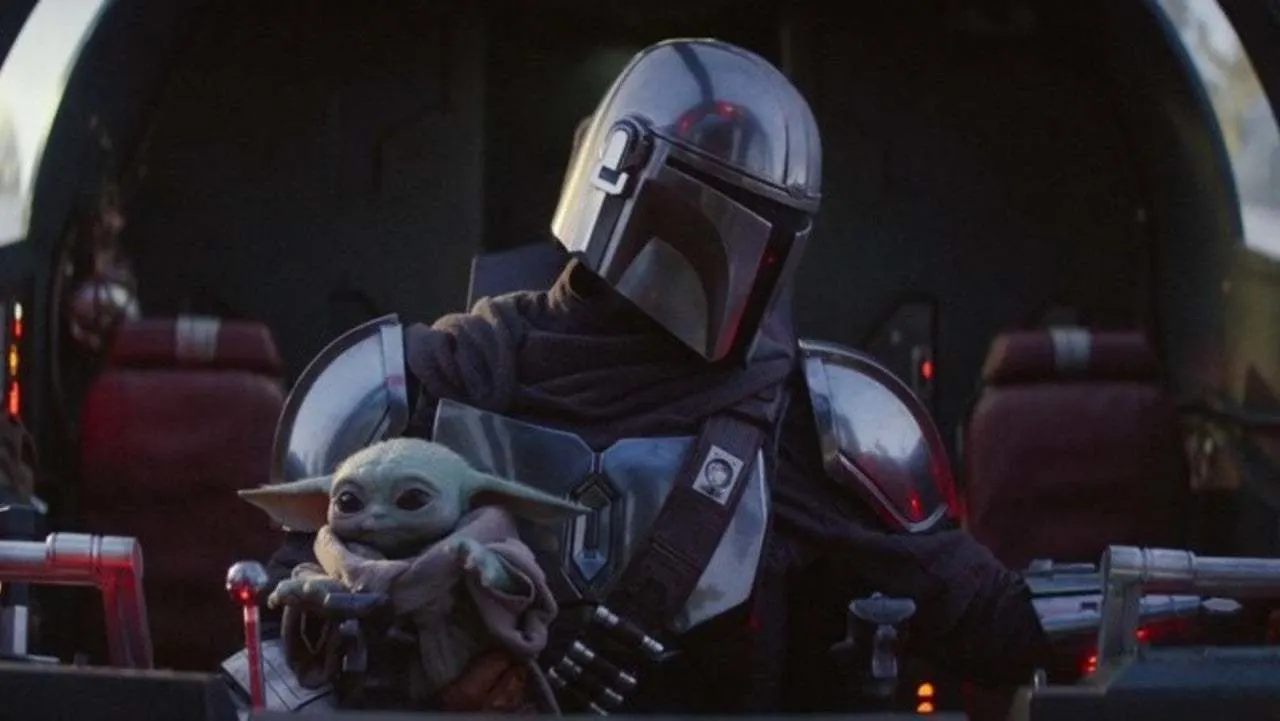 I learned how to sketch the little green guy just so I could make you a couple free printables in time for Valentine's Day. My boys never liked giving out super mushy cards at school parties, so we've always looked for something more like a "friendship card".
The first time I drew Baby Yoda he looked like a toad, but I think you'll have to admit my new one get's the vibe fairly well.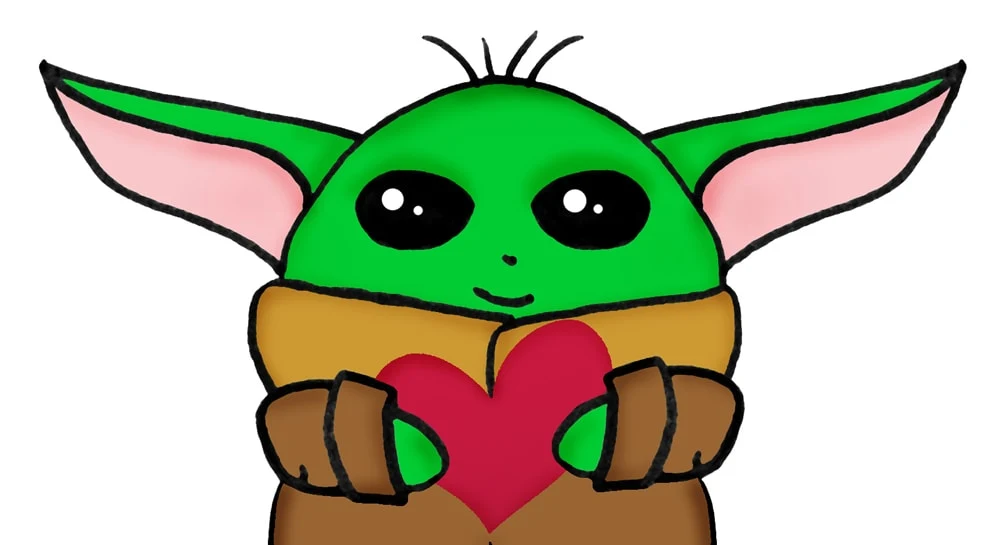 Baby Yoda Valentine Card
To make these cards, just load up your color printer with card stock and you'll be on your way to having the coolest Valentine's in the galaxy. Each printable has 8 one-sided Valentine cards.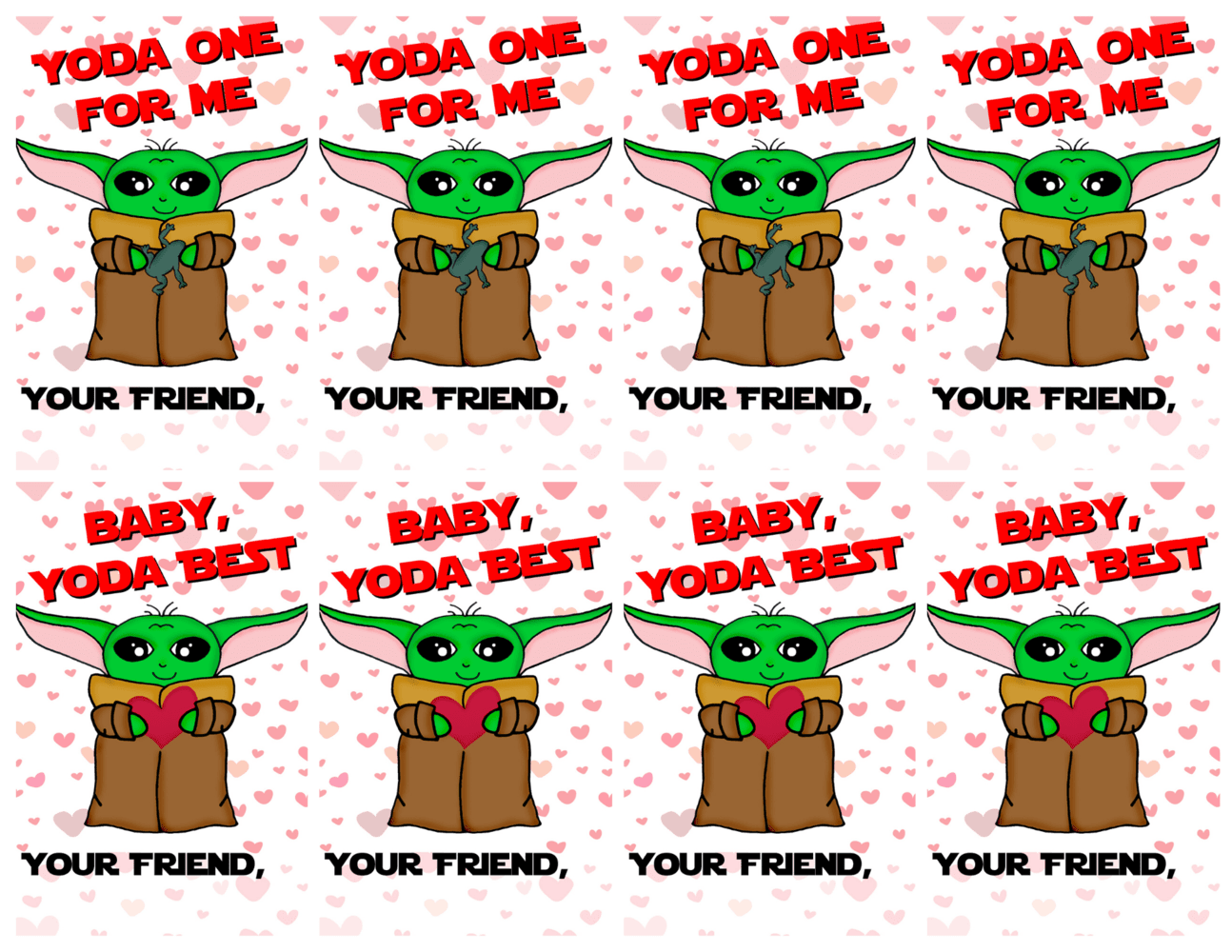 Grab your free printable Baby Yoda Valentine cards by clicking the link below!
–> Baby Yoda Printable HERE <–
Learn to Draw Baby Yoda
Would your kid like to learn how to draw their own little Baby Yoda? I found this really easy drawing tutorial that's really helpful! This is what I watched to get started on my version of Baby Yoda, then added a bit more of my own style.