Here's a blast from the past! If you grew up before "screen time" was a thing to worry about, then you've made origami paper fortune tellers — also known as cootie catchers or chatterboxes — when you were a kid. Right?
Or if you're all left thumbs like I am…you played with one a friend made.
Mitch came home with a folded paper fortune teller his friend's mom made to entertain them during a sleep over. He thought it was the coolest thing ever and insisted (several times) to tell my fortune with it.
It was getting pretty beat up after a few days, so I thought I'd make another one. My lack of origami skills was making this a VERY difficult reverse engineering task, and I almost gave up. So I turned to the internet for directions and found a bazillion ideas for making paper fortune tellers.
Ok, bazillion might be much. But we found a few good ones.
How to fold Origami Paper Fortune Tellers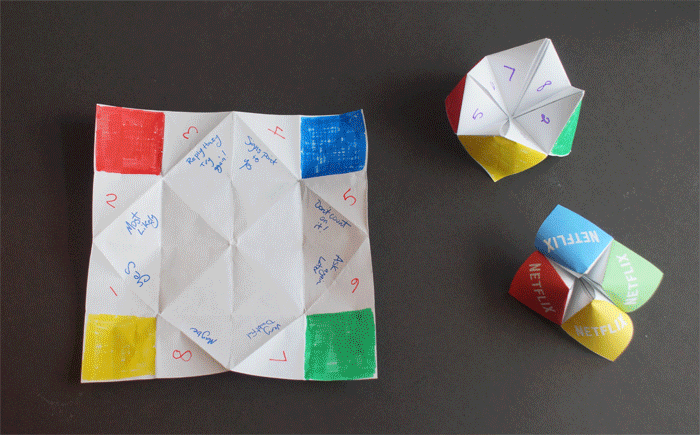 How to Play with a Folded Paper Fortune Teller
If you don't remember how to play with a fortune teller, it's ok. I've got you covered! These might vary with how they're made, but here's the basic method:
Ask a friend to pick a color from the top of the fortune teller. Spell out the color while working the teller back and forth. So, if they pick blue, you say "B-L-U-E" and work it four times for each letter.
Keep the teller open and have your friend pick a number. Work it back and forth that many times.
Then have them pick flap to open and read their fortune!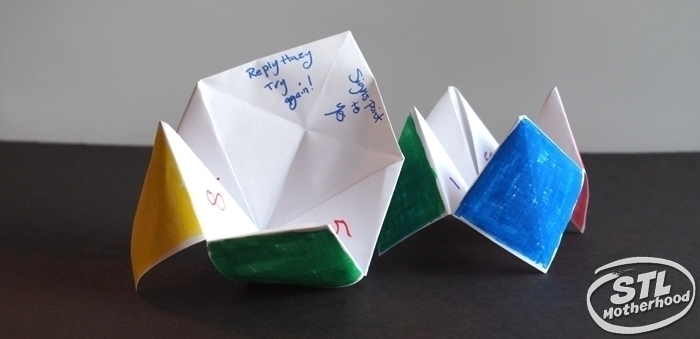 A Blank Fortune Teller You can Make
Ready to make your very own Paper Fortune Teller? Here's a blank template you can print out–just fill in your own fortunes! Click the image to download a PDF you can print.
If you don't know what to put in your fortune teller, here's a few ideas…
Magic 8 Ball Fortune Teller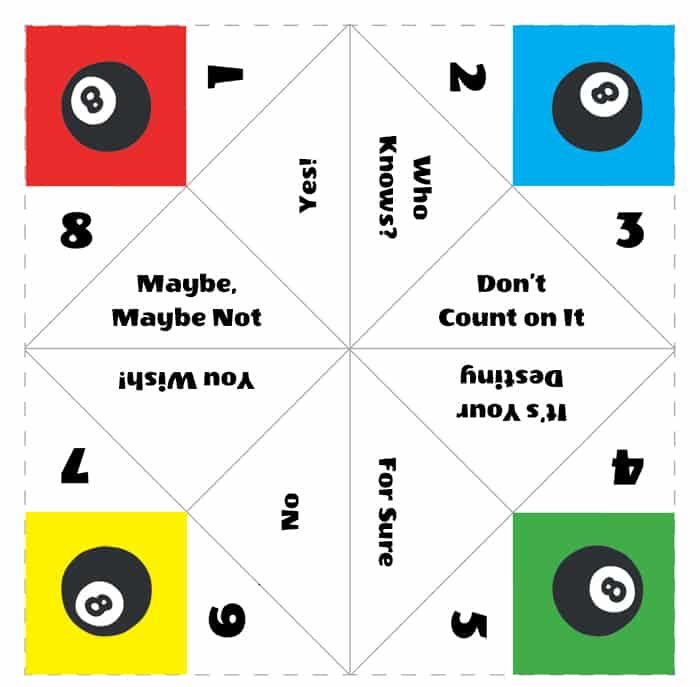 …answers all your questions! (Click the image to get a color PDF you can print!)
Social Media Fortune Teller
I made this on PicMonkey! (Click the image to get a color PDF you can print!)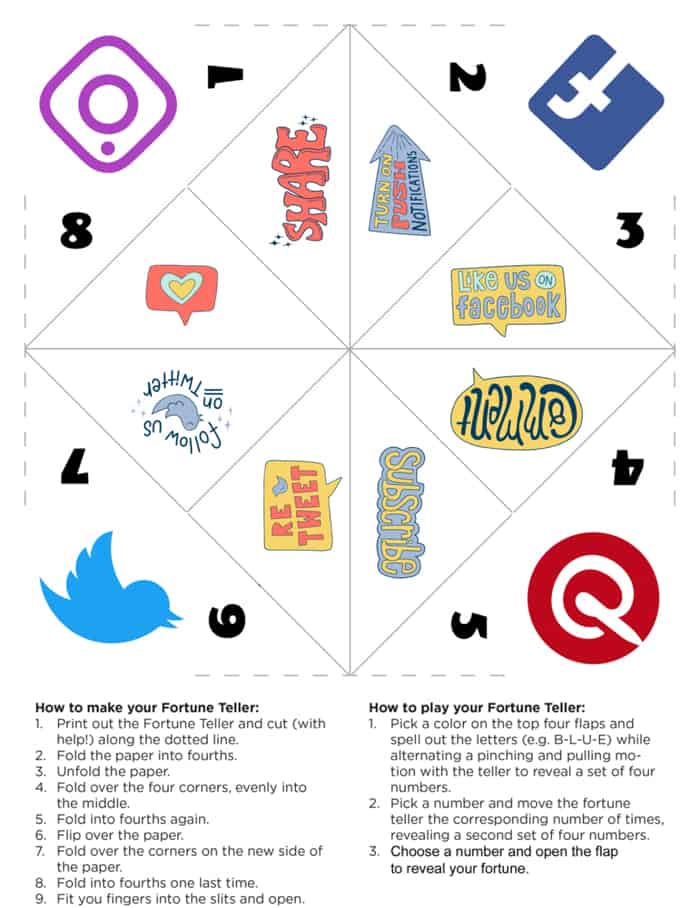 Even More Fortune Tellers!
More Paper Fortune Teller Ideas
Need more great ideas on what to put inside your Paper Fortune Teller? I've scoured the internet to find these awesome ideas, from Harry Potter sorting hats to fortunes for students.
Are the kids fighting over what to watch on Netflix? Then print out this one! Netflix Fortune Teller. (OK, it might be a little dated…)