Why should your creative kid stash his or her classroom Valentines in a boring paper bag when they can make one of these super cute Valentine Mail Boxes?
Here are 12 creative and adorable boxes you can make with your kids for collecting and storing their classroom Valentine cards. It's a good idea to ask your child's teacher if kids should make boxes at home or if they are going to be making mailboxes at school or during a class party.
Pete the Cat Valentine Card Box
Our favorite early reader hero, Pete the Cat is NOT too cool to hold Valentines for you!

Made from recycled cardboard and wrapping paper, this box is super tweet!

Is Valentine's Day a bit too mushy for you kid? This silly monster box will gladly gobble up those icky love notes!
No time to get super fancy? Then make one of these from stickers you have in your craft stash!
Are you in charge of crafts at this year's Friendship Party? Then you could have all the kids make this simple and sweet card holder at the party!
Forget Valentine's Day, I'm making one of these boxes for myself!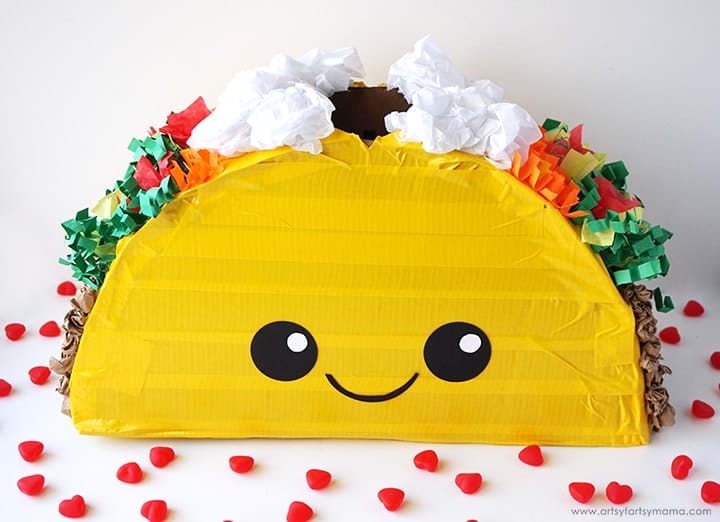 What's not to love with this super trendy unicorn Valentine mailbox?
This puppy promises to not chew up your Valentines!
Feed me Seymour! This snappy plant is great for kids who anti hearts and rainbows…even if they don't get the reference.
Touchdown! Here's a really cool mailbox for the sports lover! I think you could also make this into a soccer field or baseball diamond with just a little extra work.
Scale up that TP roll butterfly into an amazing Valentine card holder!
It's the Bee's Knees! Here's another great mailbox to make from an upcycled oats box.