I don't often get giddy about Disney Princess movies, but Moana is special. I think it's because the hubs and I had a chance to visit Hawaii–and the island of Maui–last spring. To this day Maui is a wild and magical island…just the sort of place I'd imagine meeting a demigod.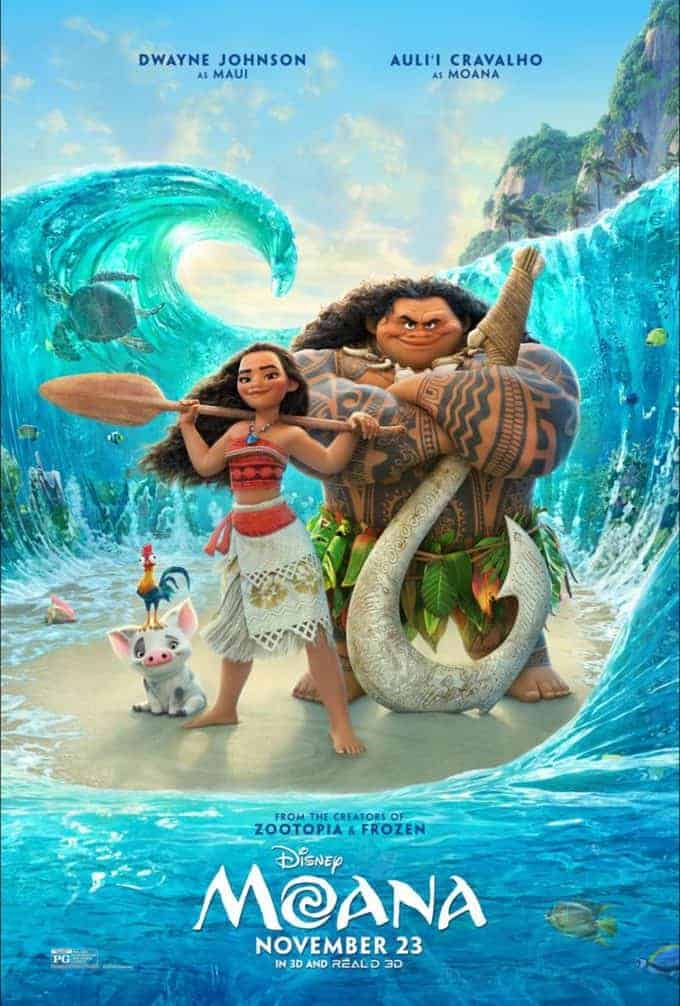 Moana is gonna be good. It's the story of a teenage girl seeking adventure–and finding it.
Three thousand years ago, the greatest sailors in the world voyaged across the vast Pacific, discovering the many islands of Oceania. But then, for a millennium, their voyages stopped – and no one knows exactly why. From Walt Disney Animation Studios comes "Moana," a sweeping, CG-animated feature film about an adventurous teenager who sails out on a daring mission to save her people. During her journey, Moana (voice of Auli'i Cravalho) meets the mighty demigod Maui (voice of Dwayne Johnson), who guides her in her quest to become a master wayfinder. Together, they sail across the open ocean on an action-packed voyage, encountering enormous monsters and impossible odds, and along the way, Moana fulfills the ancient quest of her ancestors and discovers the one thing she's always sought: her own identity.
And if THAT isn't enough to get you interested, how about this fun fact: Disney searched for Moana's voice actor not in Hollywood, but in Hawaii. They hired Hawaiian native Auli'i Cravalho, a typical high school girl who'd rather hang out at the beach than watch TV.
But is Moana a princess?
Well, yes and no. I haven't screened the film yet, but I've read press releases and it says that Moana is the daughter of a chief who will some day lead her people. She'll be a modern princess, like Merida from Brave, but more so. Moana will go on an adventure to save her people…who have become afraid of the ocean.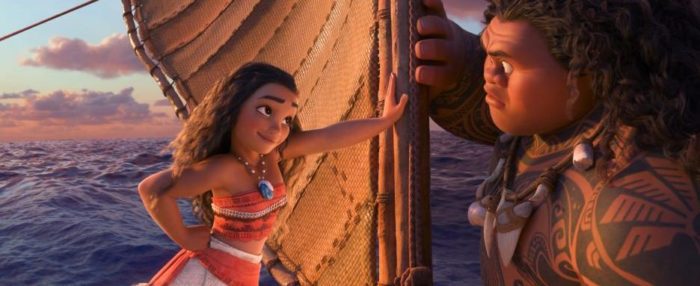 Disney is also promising us an adventure comedy with Moana, not a love story. Not that I have anything against love stories, but this should mean my boys will be interested in watching too!
Moana is coming to theaters on November 23rd–just when we'll be yearning for an escape to a tropical island here in the Midwest.
Moana Printables
Click here or click the image to get full sized images you can download and print. There's several coloring sheets, a maze and a bookmark to print out. Have fun!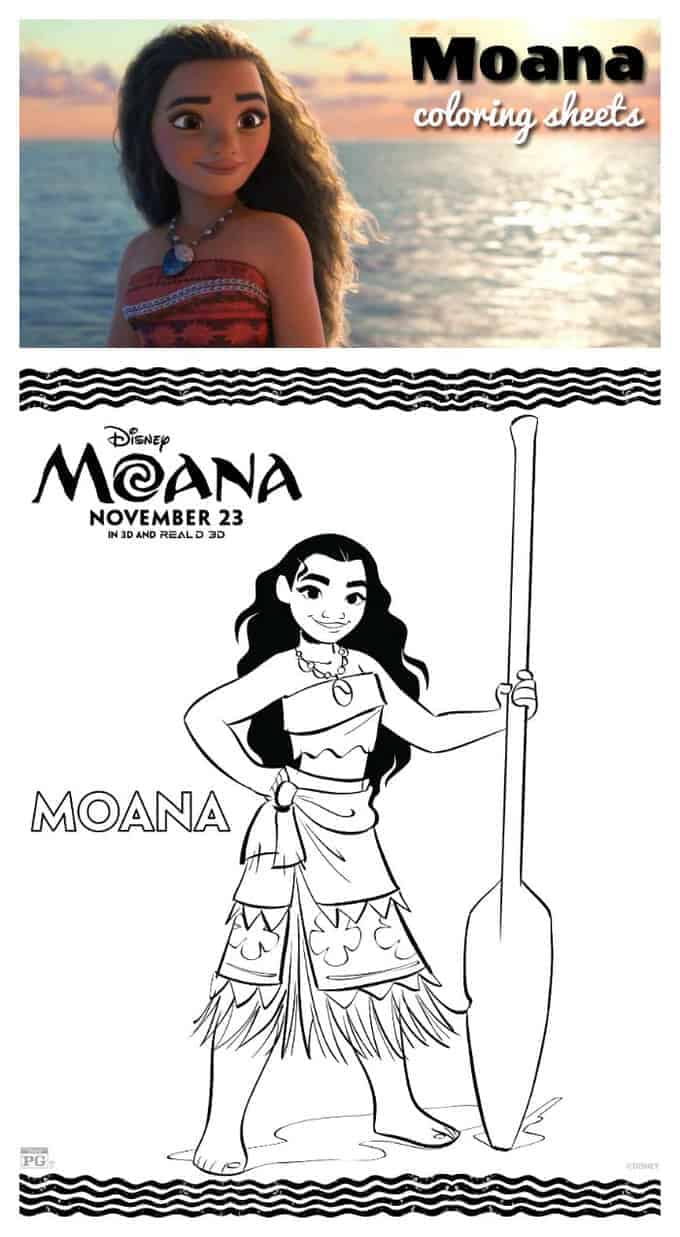 Editor's note: Just in case you're curious, this is NOT a sponsored post. But I did get on Disney's blogger list, so I get the inside scoop on new movie releases. I'll always let you know when I'm being paid to review something.