Updated June 2020
Ever look for free coloring pages for your kid to color? Me too. Sometimes you can find cool stuff, and sometimes…not so much. I've searched the internet for you and found these pure St. Louis coloring book pages. And they're all free!
I've also made some free Halloween pages here, picked up a few Han Solo pages here and have Moana here.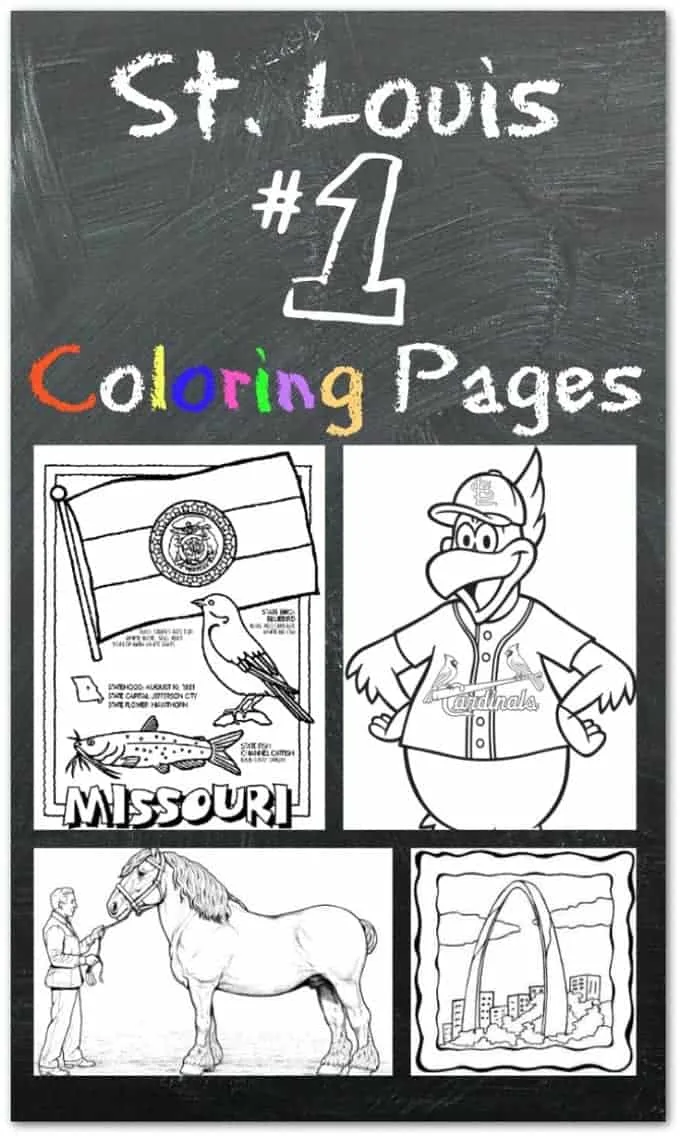 As long as you have the crayons out, why not make a cool Crayon Caddy for them?
Why color?
Coloring is a great–and generally quiet–activity for your kid to do when it's too cold or too hot to play outside. I found these silly coloring pages of things from St. Louis for your kid. Just print them out and hand them to your little Picasso.
St. Louis Coloring and Activity book
Here's a whole St. Louis activity book from the St. Louis CVC, plus, they still have the 2017 book online. It has coloring pages, mazes and dot-to-dots. It's a PDF, so you'll have to download it. Keep your eyes peeled for the original book at kid friendly tourist locations–we found a hard copy at Purina Farms and it had a great Magic House coupon in it. (When I find the 2019, I'll post it too!)
St. Louis Coloring Pages
A collection of St. Louis inspired coloring pages you can print for free.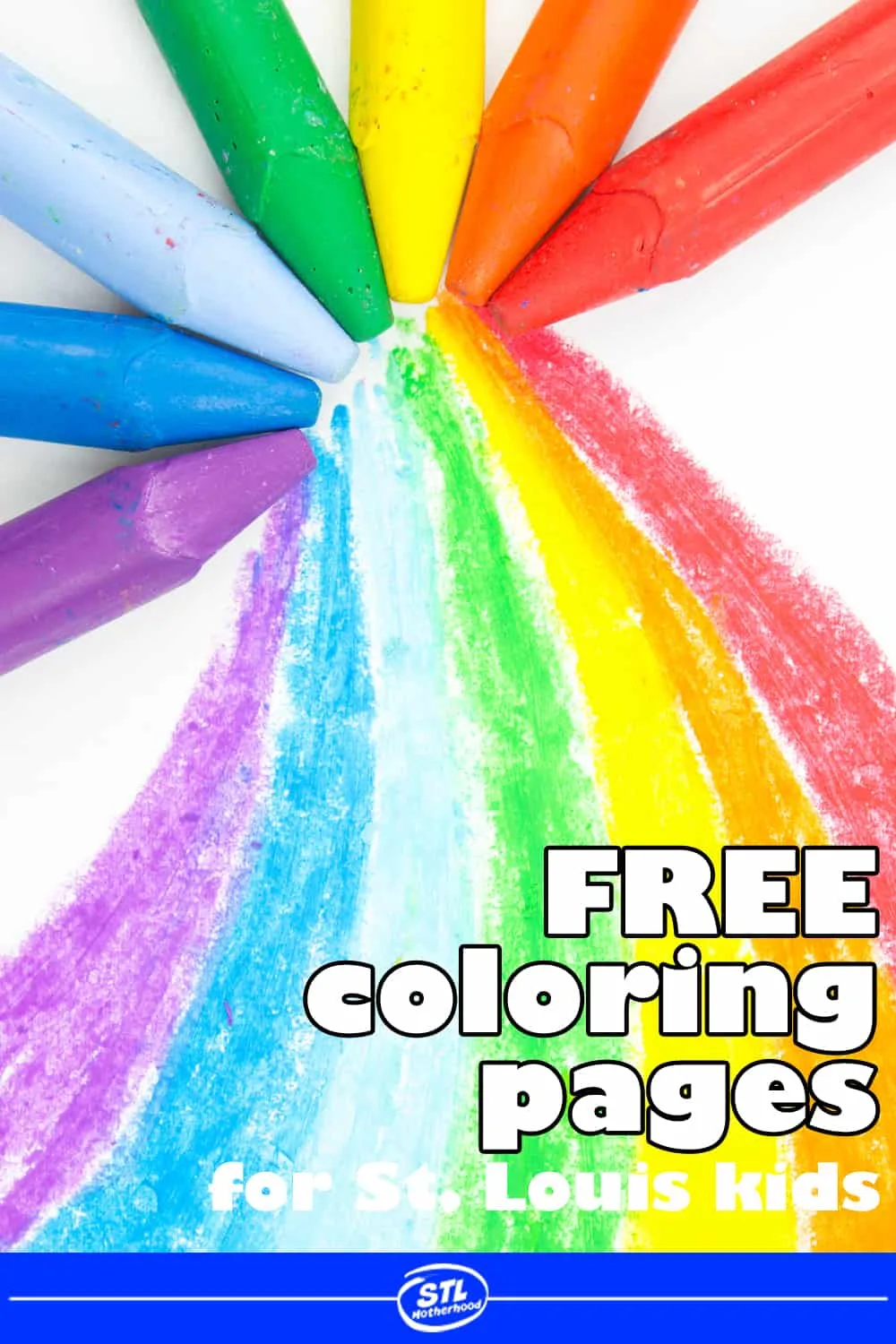 If that's not enough for you, you can make your own coloring pages with this Free App from Crayola. FYI, if you're a regular around here, you might have noticed this is actually an old post pulled out of my archives. I freshed up the links for you and reposted. Why? Because three of the color pages had inexplicably turned into pictures of elephants, and one coloring site was forced to move to a new URL. I'm still trying to figure out the elephant thing.