Did you know the St. Louis Zoo is offering a preschool program this fall? I know! That's so awesome! You can drop off your little one for a morning jam packed full of zoolicious fun, and you'll get a whole morning off to do all those things on your to do list. Or just have a cup of coffee without Nick Jr. blaring from the living room. I say, let 'em run wild!
(I can't believe that zoolicious is a word…seriously, my spell checker just corrected that.)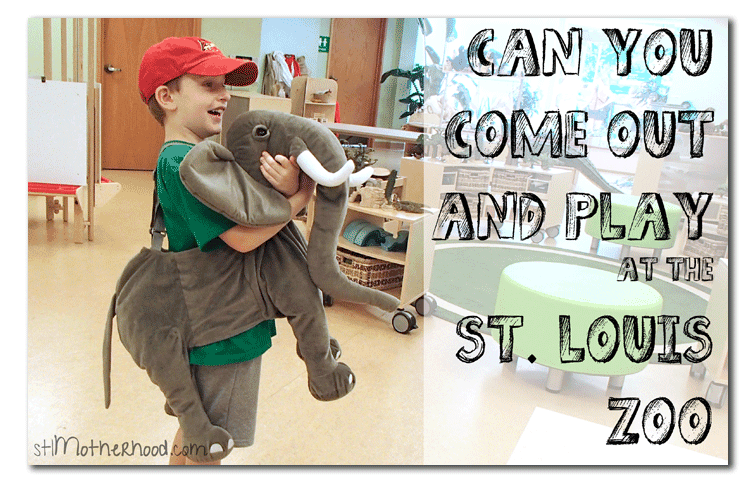 Last week Mitch and I checked out the Zoo's preschool room, located in the Living World building. If you're a regular, you'll know that it used to be the gift shop on the lower level. Officially, it's called the Monsanto Education Gallery. Or the Wild Wonder Outpost Discovery Room. I know, it's a little confusing. Basically, it's a fun play room that's open to the public when it's not being used for preschool or summer camp programs. Get more details here on when it's open for the public.
You might remember the Zoo did a trial run of the "discovery room" concept a few year's ago. Mitch LOVED that room when he was a preschooler, so we're really happy that the Zoo has brought it back, made it bigger…and more awesome!
The Zoo's preschool program promises to be so much more fun than the preschool I sent Ryan to years ago. (We won't mention where he went…but it was la small.) For one thing, the classes are just for little ones in two age groups, 3 to 4 and 4 to 5. So you don't have to worry about some bully 5 year old swiping your 3 year old's juice box.
The classroom is full of animal puppets and animal toys and animal books. If your kid is into animals, this is the place to be. And they're not just limited to the discovery room! The kids will explore the zoo. Every. Freakin'. Day.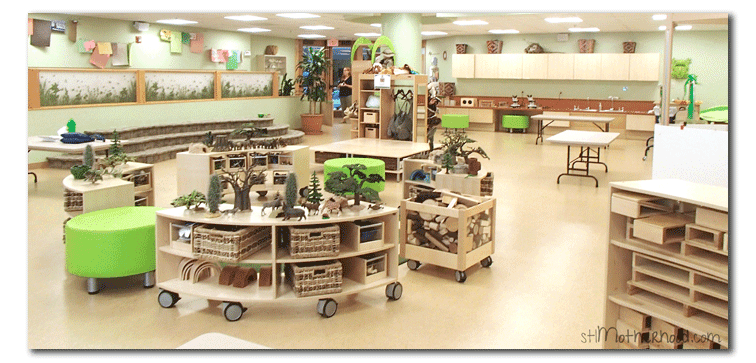 If you're worried about parking, the Zoo staff told me they have it all under control. You'll be able to drop your kid off outside the Living World and staff will be waiting to swoop up your little one from the curb. They'll let you pick up there too. Easy peasy.
Preschool at the Zoo
The preschool program is starting September and will follow a normal school year schedule, ending in May. Classes are from 9am to noon.
Children ages 3-4 will attend on Tuesday and Thursday mornings.
Children ages 4-5 will attend on Monday, Wednesday and Friday mornings.
The preschool will cost $400 a month for the Tue-Thur class, and $600 a month for the Mon-Wed-Friday class. Space is limited, so sign up now if you're interested or call them at (314) 646-4544 for more info. They're also offering financial aid for those who qualify.
This is a regular, full year preschool program with a team of early childhood experts. Everyone has at least a bachelor's degree in early childhood education or a related science degree. (The Zoo's program exceeds the required staff to child ratios of 1:6, allowing for more individualized time with each child.)
Learn more about the St. Louis Zoo preschool program here. Or read about the program over at the St. Louis Post-Dispatch here.