I'm updating this post with information on where kids can eat free during the current shelter in place upheaval. Thankfully a lot of restaurants are stepping up and helping families get through this mess.
Restaurant dining rooms may be closed, but the drive-thrus are open! Plus many places are now offering curbside pickup.
Update March 2020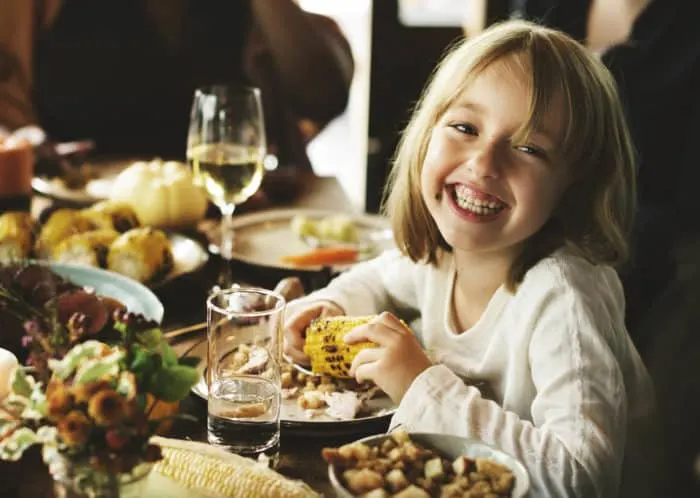 Burger King:
Free meals for kids, discounts for First Responders, Free Delivery over $10
Burger King restaurants throughout St. Louis will begin offering free kids meals starting Monday, March 23, 2020. Two free kids meals are offered for every adult meal purchased at all Burger King resturants WHEN YOU ORDER ONLINE OR USE THEIR APP. Guests can use the app one time per guest every day through April 6 or as long as supplies last.
BK is also offering free delivery for orders over $10. Delivery orders can be placed at bk.com or the mobile app.
Broadway Restaurant Group locations are providing a 50 percent discount to all first responders and a 10 percent discount to the military at all of their locations. Guests must show identification to receive this discount. Check this list to find a franchise near you offering this additional discount.
---
Old Post starts here, will begin to update shortly…
If you're watching your budget, or just don't want to waste a lot of money taking your family out to eat, I've got great news for you! A lot, and I mean a LOT, of restaurants offer a free kids meal on certain days of the week.
There's a catch, of course. Most offers are for kids under 12 and they all ask for you to buy one adult meal for every kid's meal you get on the house–not a great bargain if you're one person taking out three children! But it makes sense to require an adult…they want your business, not to just feed your kids free food! And if getting your family in the door means dishing up some free chicken fingers, then they're happy to oblige.
Also: a lot of restaurants limit customers to one discount at time, so you may not be able to use a coupon or other deal AND get a free kid's meal.
I try to keep this list up to date, but it's always best to call ahead if getting a free meal is important to your dining experience.
♥ St. Louis Favorites ♥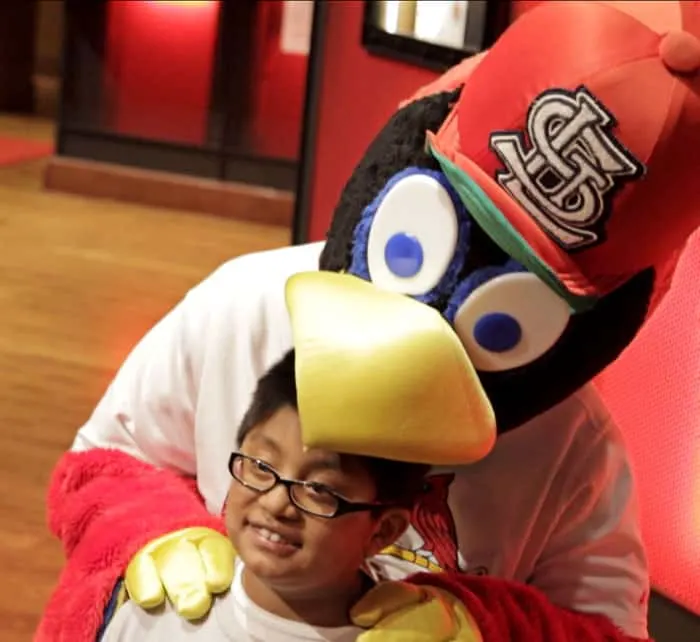 Cardinals Nation
Kids under 12 eat free on Family Night with Fredbird every Wednesday 5-9pm during the off season. One free kids meal per adult meal purchased. Dine in only. Bonus: Meet Fredbird 6:30-7:30pm, play games and win prizes!
Culpeppers
Kids eat free on Monday nights at Culpeppers. One free kids' entrée for kids under 12 with each adult entrée.
Eckert's Belleville Country Restaurant
Kid's under 12 eat free all day Thursday at Eckert's. One free kids' entrée for kids under 12 with each adult entrée.
Pasta House
Kids eat free on Sundays at local favorite The Pasta House. One free kids entree (from the kid's menu) for kids under 12 with the purchase of an adult entree. Kids beverage not included. Dine in only.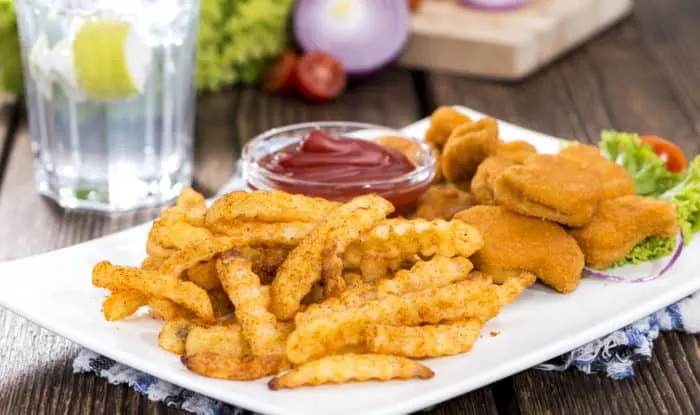 ♦ National Chains ♦
Applebee's
Kids under 12 eat free at Applebee's on Tuesday after 3 pm. One free kids' entrée for kids under 12 with each adult entrée.
Chick-fil-A
Kids eat free at Chick-fil-A on Tuesdays, from 5pm to close. One free kids' entrée for kids under 12 with each adult entrée.
Denny's
Kids eat free at Denny's from 4-10PM on Tuesdays. Two kids can get a free entrée from the kid's menu per one adult entrée purchase of $6.00 or more. Dine in only. Not valid for online orders.
Fuzzy's Taco Shop
Kids eat free every Monday after 5pm at Fuzzy's. Receive a free kids meal with a purchase of a Mexican Plate.
IHOP
Kids Eat Free at IHOP every day from 4 to 10pm. One free kids' entrée for kids under 12 with each adult entrée. Drink not included. Dine in only.
Steak N Shake
Kids eat free all weekend at Steak n Shake. One free kids plate for kids under 12 for every $9 you spend. Kids beverage not included. Dine in only.
Firehouse Subs:
Kids 12 and under eat free at Firehouse Subs – day and time varies by the location.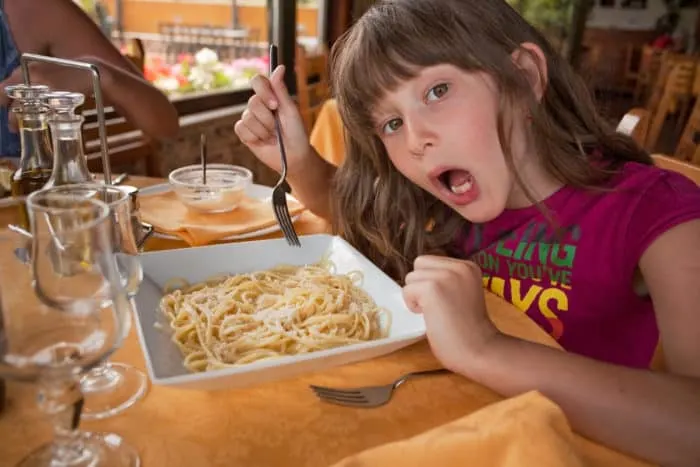 Almost Free and Dang Cheap Kid's Meals
P'Sghetti's
99¢ kids meal at local favorite P'Sghetti's on Mondays.
Fuddruckers
$1.99 kids meals at Fuddruckers' on Mondays from 4pm to close.
IKEA
Kid's meals at IKEA are $2.49, every day, all day. It's not a promotion, that just the price!